Have2Craft, you totally owned that stamp!!! You made it pop. And Asphalt Queen, way to use textures!
Since i'm going to be out most of the day tomorrow, i'm posting mine a tad early. Here tis: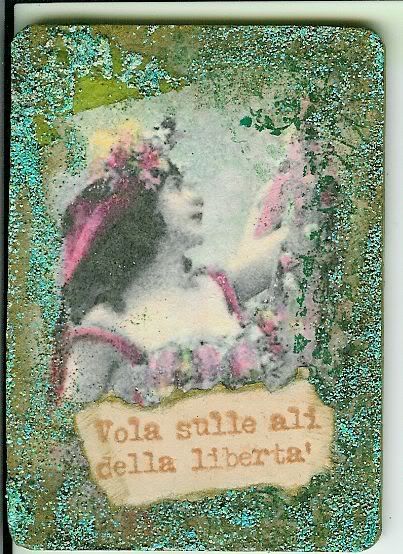 This is made of one of those disposable paper coasters. I used this transfer ink spray stuff to get the image onto there, there's some tissue paper collage and verdigris embossing powder on the edges. A fun card.