I found a pattern on Etsy the other week that I just HAD to make.....
And so I present Mr Froggy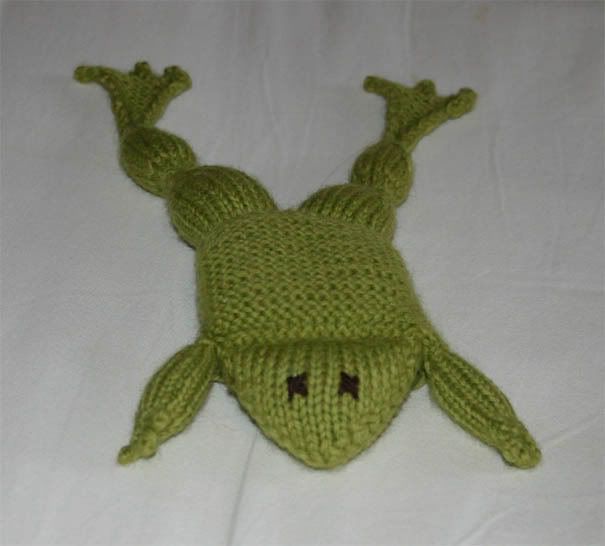 He looks like a cute knitted frog right?
But wait - it gets better.... he is not only a cute knitted frog, he is a cute knitted DISSECTED frog!
and here he is pinned to a mini-corkboard (made from a picture frame with cork put inside it) in all his glory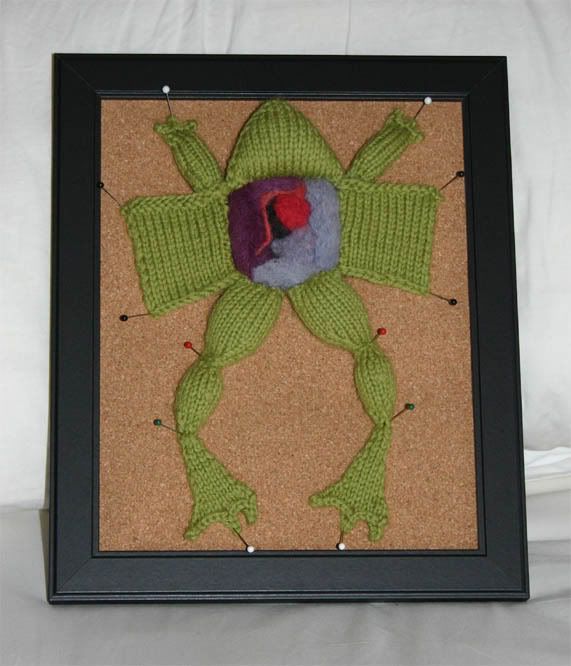 The pattern was bought from
Etsy (craftyhedgehog)
- and he is knitted in Knitpicks swish DK in Asparagus. His "innards" are needlefelted.
This was such fun to knit - only took me an evening to make (it took me longer to get round to making the corkboard to display him on!). I do need to get some matching pins to pin him on, but I am soooooo pleased with him!