Okay so, this is my first ever skirt.
I made it without a pattern because I got excited and was too impatient to go shopping and buy one / get one off the internet.
I just wanted to makeeee clothessss, wheyy
haha
So here are some pics: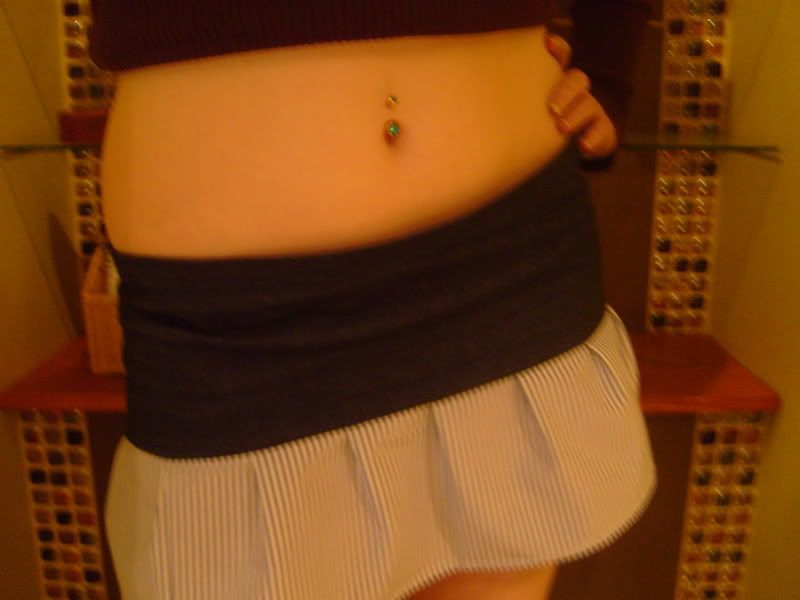 Its a denim waistband with a zip down one side, then the stripy material has no stretch but im not too sure what its called :S
But its pleateddd as you can see.
I also have made a cute bow from the stripy material, and tied it round the middle with a small bit of denim, I was considering putting this on the waistband but im not sure, what do you think?
Orrr, i could just stick it on a hair grip and wear it in my hair
Its a pretty big bow which would be cooool.
I'd appreciate comments,
Thanks, Emily