Found this video at clipser by threadbangers and figured i'd take a stab at it!
Video:
http://www.clipser.com/watch_video/1020435
I used a jersey knit fabric from joann's - i like the way it flows much more than cotton.
Gave me problems as i had to gather it manually- i don't think i had my bobbin tight enough.
WIP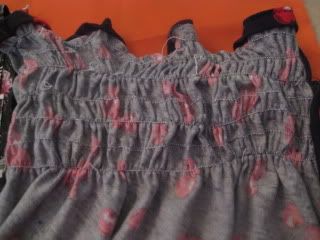 WIP- just needed to add straps, wanted to make sure it fit her right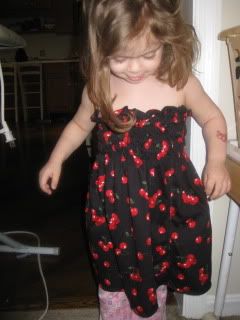 ALL DONE! Front (need to tighten straps some more)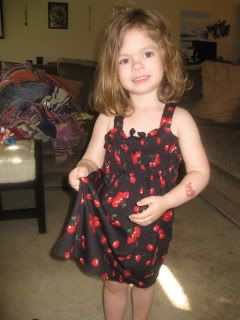 Back
so whatcha think? it was pretty easy all things considered!