I'm having an Anti-Valentine's/Friday the 13th party tonight, and we're celebrating Vampire style! Well, Cullen style, specifically lol. So, for the occasion I made a Twilight cake! It's graphically inspired by the cover of New Moon, in case you didn't notice
It's red velvet cake with cheesecake frosting and white fondant.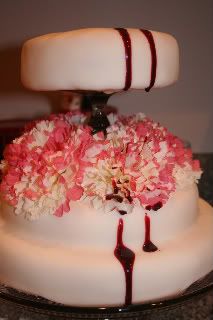 For the flowers I bought faux-white carnations and dipped them in red food colouring.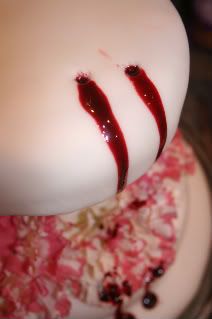 The blood is chocolate syrup with red food colouring.
[FYI - It's totally an upside-down glass in the middle supporting the top layer
]
It's not my best, but it was another frontier and I think it gets the point across, heh.