That's right, I voted and I'm DARN PROUD! I'll be a nervous wreck on Tuesday, but I'll be rockin' this to the best of my fried-nerve abilities
So, I went to Micheals in search for a base for my sticker. I decided on this metal, domed, Asian/Indian number [it was amongst other religious and cultural icons of the like]. I thought flat would be best, so my hubby took the piece to work and hammered it flat. Then I glued the sticker to smooth "back" of the pendant, and used a coating of glue to seal it.
After that was dry, we brushed on a light coat of Easy Cast Resin to both sides. Finally, I worked out a way to lay it flat and added another coat of resin to just the sticker part. The result is a nice, smooth, slightly-dome shape
On to the pictures!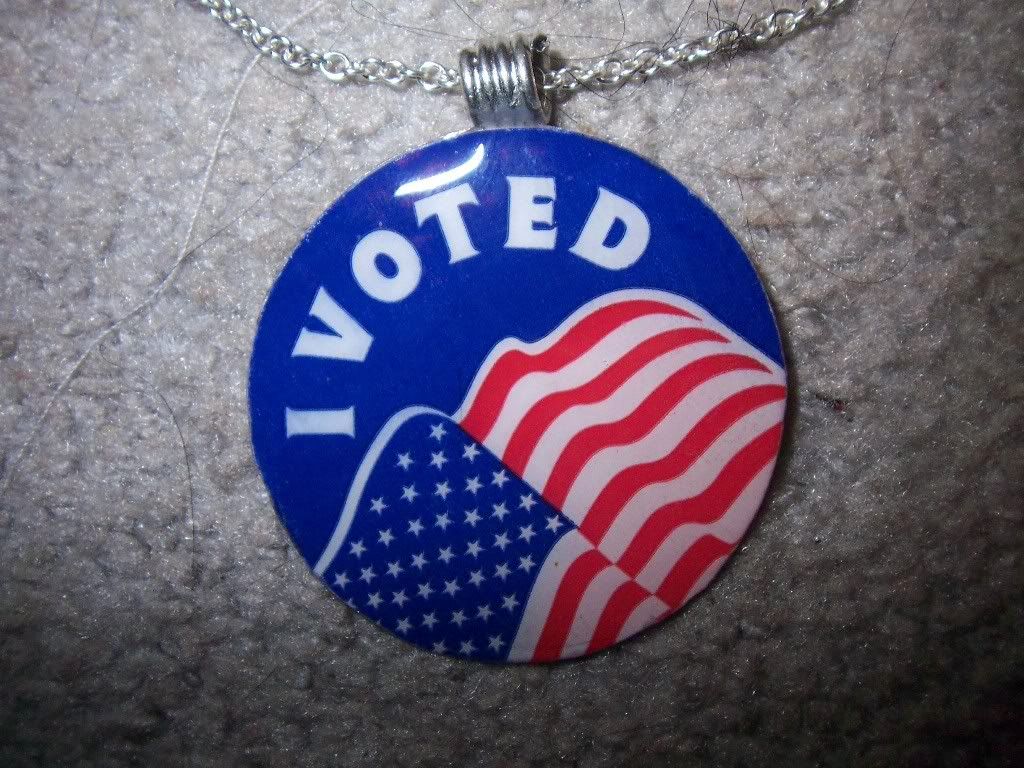 [front]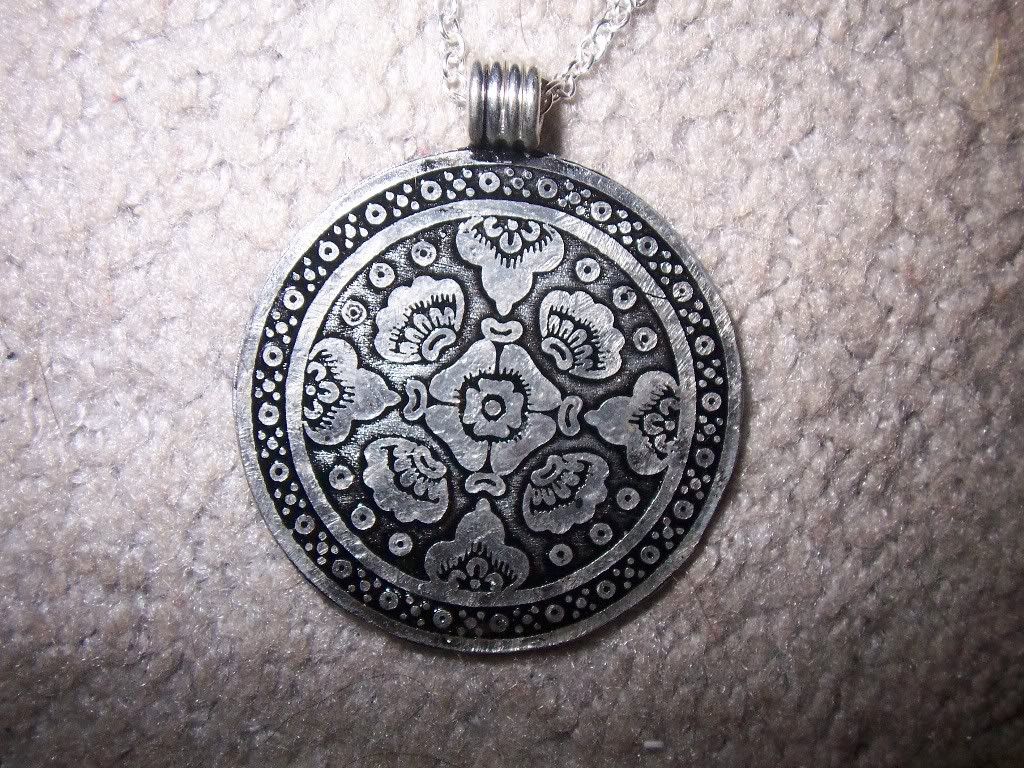 [back]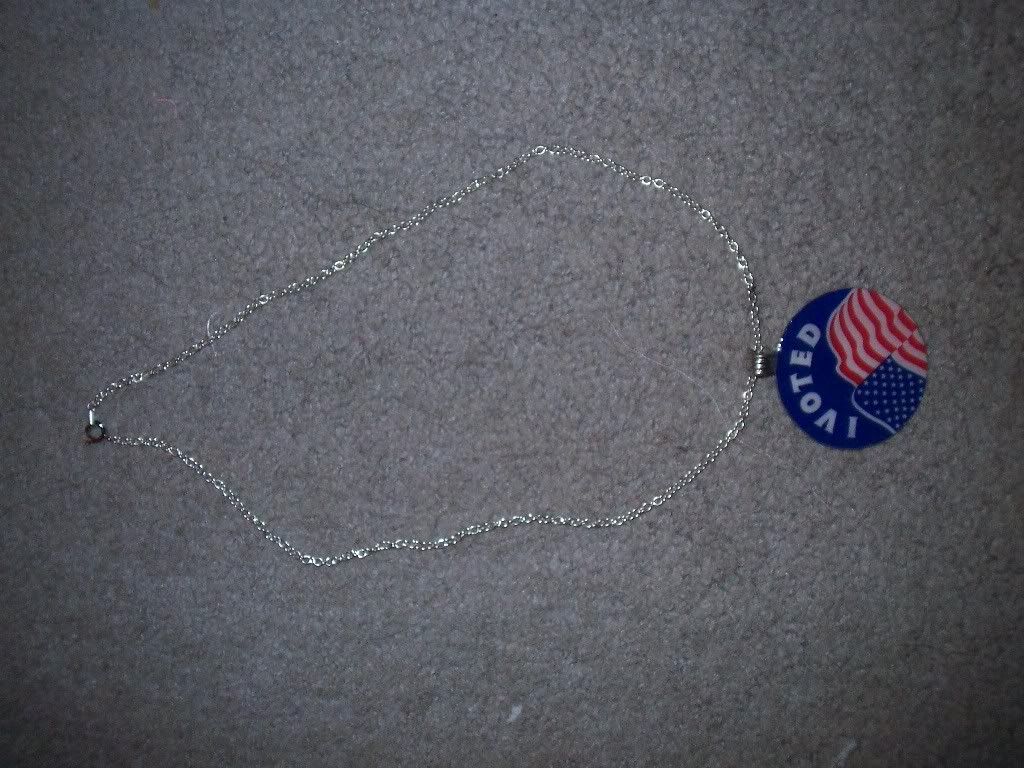 [on the chain I threw together for it]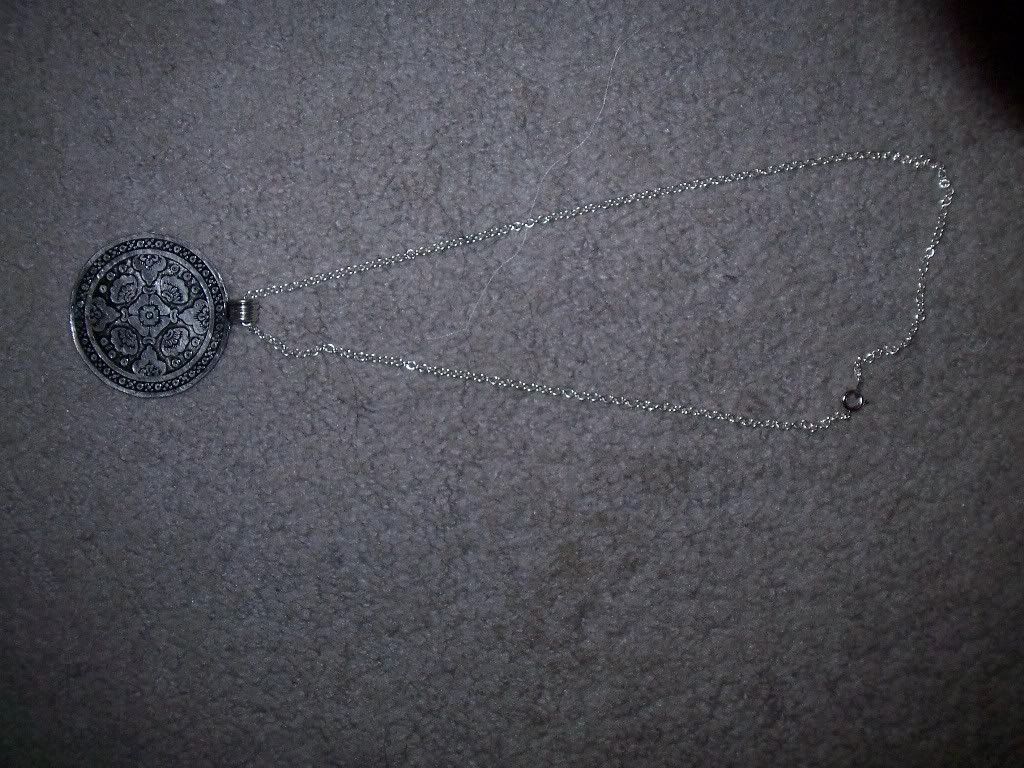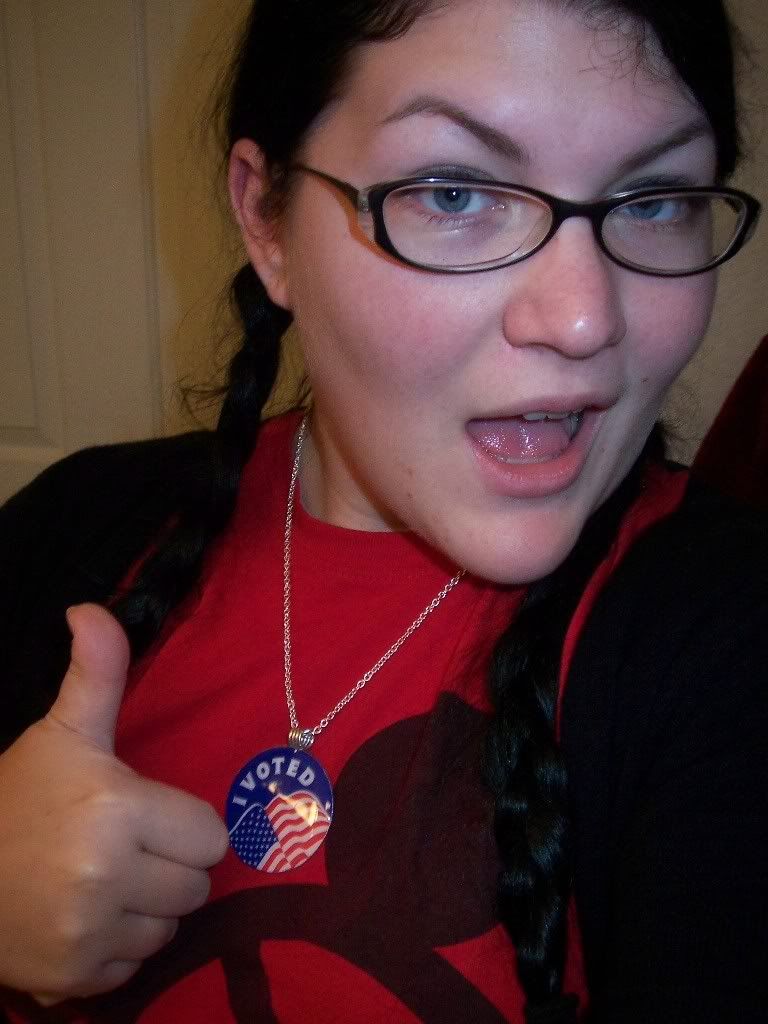 [Obligatory Myspace-esque, nerd shot]
VOTE!!!!!!!!!!!!!!!!!!