I decided to play with caning a bit and I quite liked the result so I made a few things with it (sorry for the bad pictures, the good camera ran out of battery half way through my photoshoot
)
Flower earrings and pendant: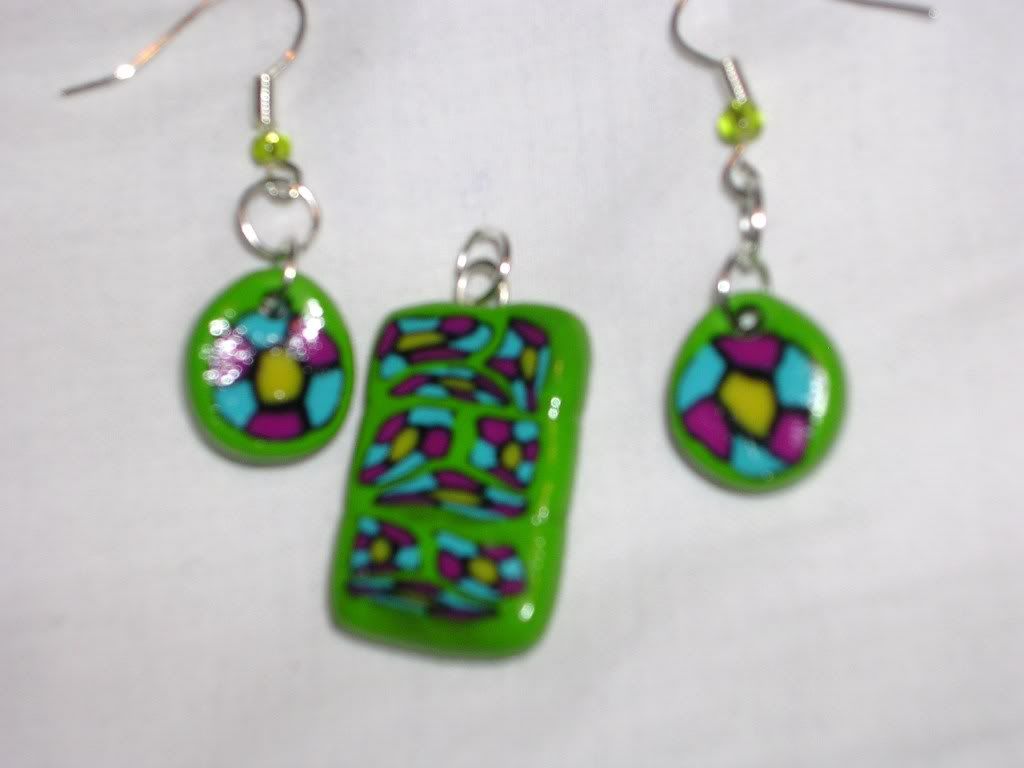 Black/Green/Blue cane earrings (2 pairs) and pendant:
Fire colours cane earrings (2 pairs) and pendant:
(if you look at the round earrings sideways they look like halloween pumpkins - to me anyway! and I quite like the pendant because it's quite rounded on the surface)
3 Round Designed pendants (sorry about the super blurry photo):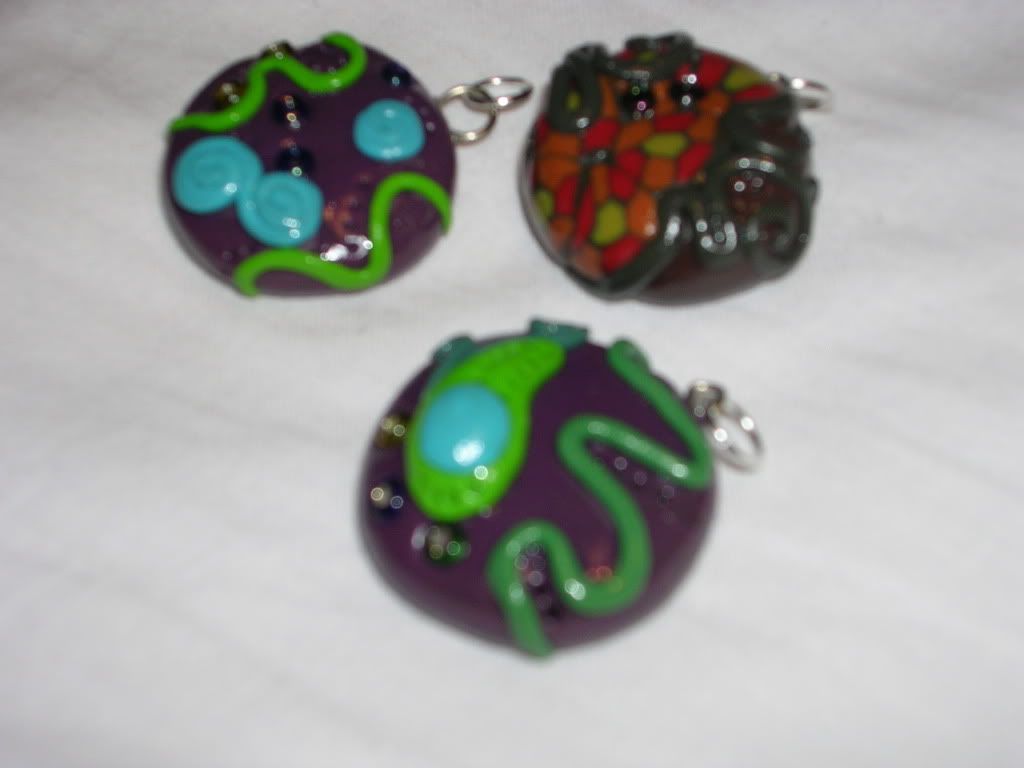 The one on the left was inspired by marine life and plants
The centre pendant is caned with orange and red petalled flowers with grey swirling and some seed beads
The last pendant is an abstract version of peacock feathers.. or that's what I was thinking of when I made it anyway!
Fuschia earrings: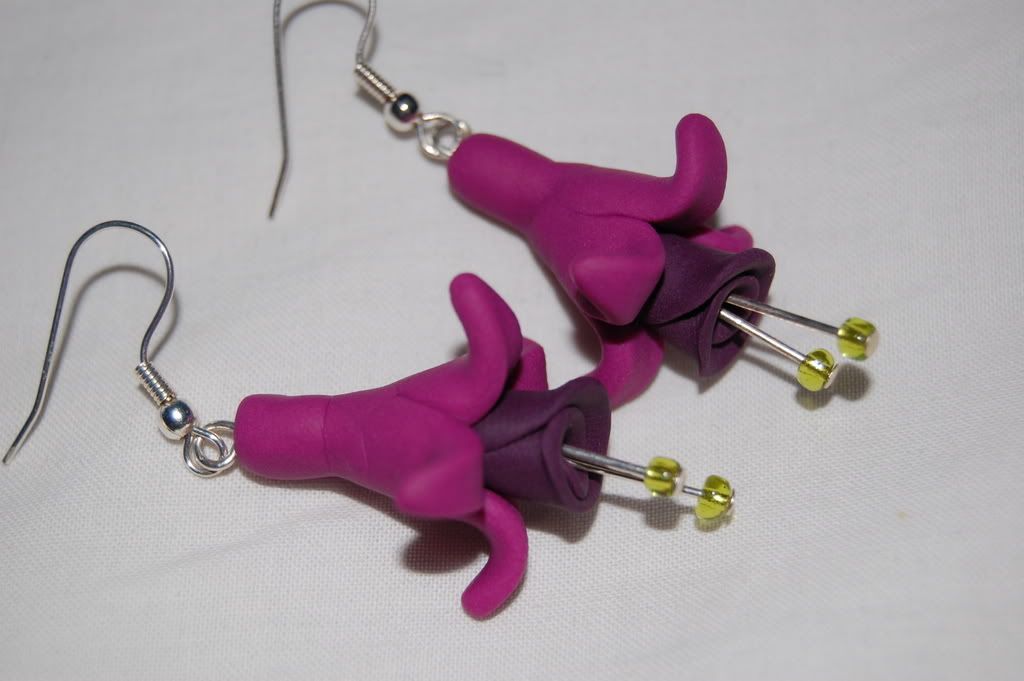 I really liked these so I decided to play with making them in blue.
Here are the blue versions without hooks attached: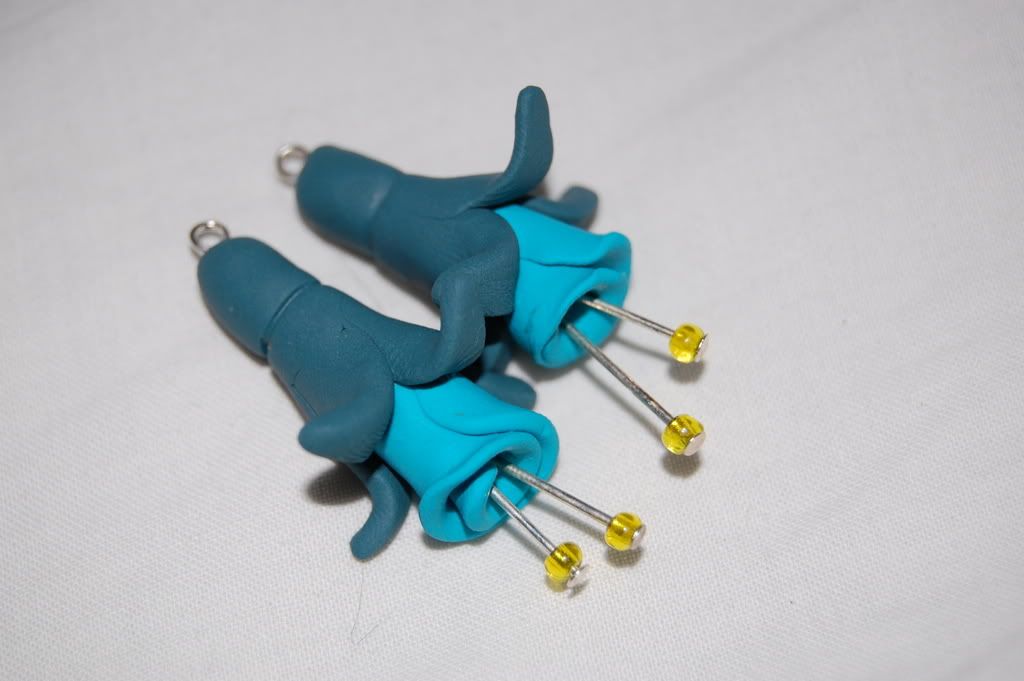 Swirly filigree style balls (pendants/keyrings etc):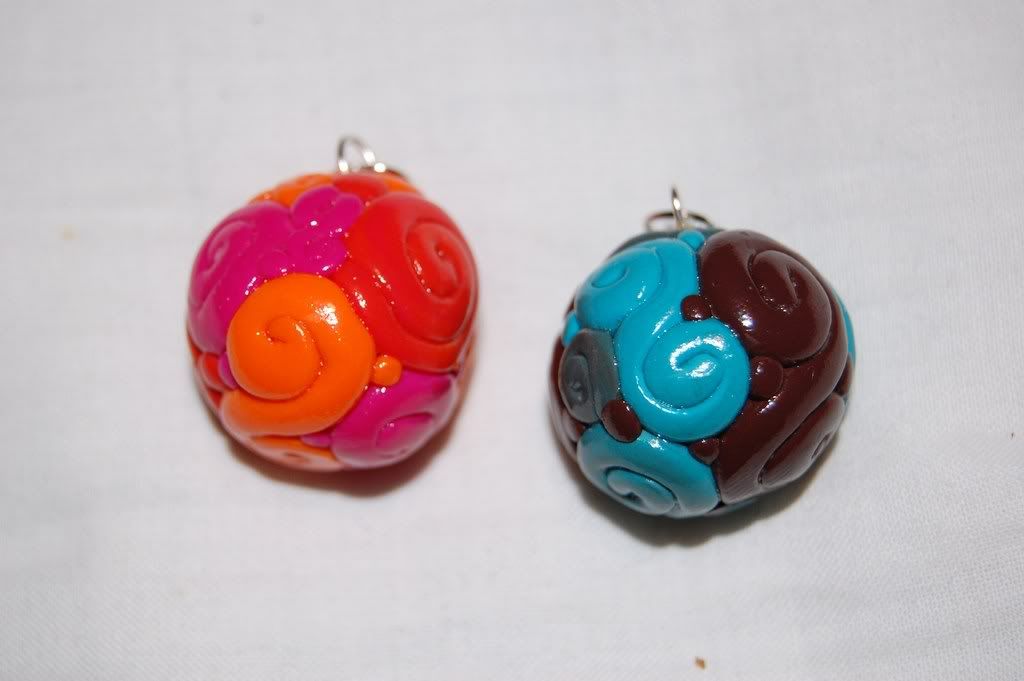 I quite like these but I was just playing with the technique people used on those canvas works.
That's enough for now!
All comments are welcome - even criticism!
xx