We decided to use up some of my canvas stash, so I gave my son paintbrushes, acrylic paint and carte blanche to go paint crazy.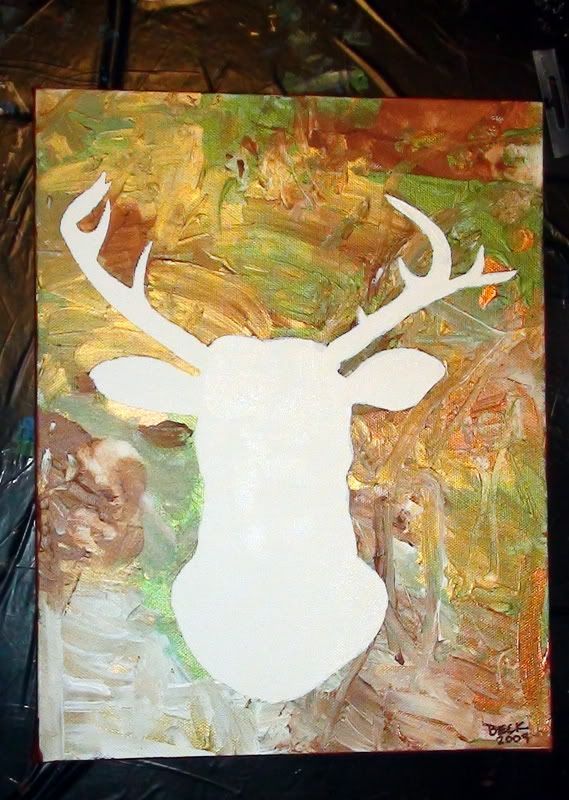 The hardest part was teaching him to paint the lines so straight on the deer antlers. JK. I handcut a stencil, applied to to the gessoed canvas, he painted on the canvases, then peel off the stencil and voila!
This is the piece he made for his new big boy room.