I received a package from Sherrie B, UT last week but I was knocked down with pneumonia, so I didn't send yet - sending tomorrow!
Here's what I got from Sherrie -
All the goodies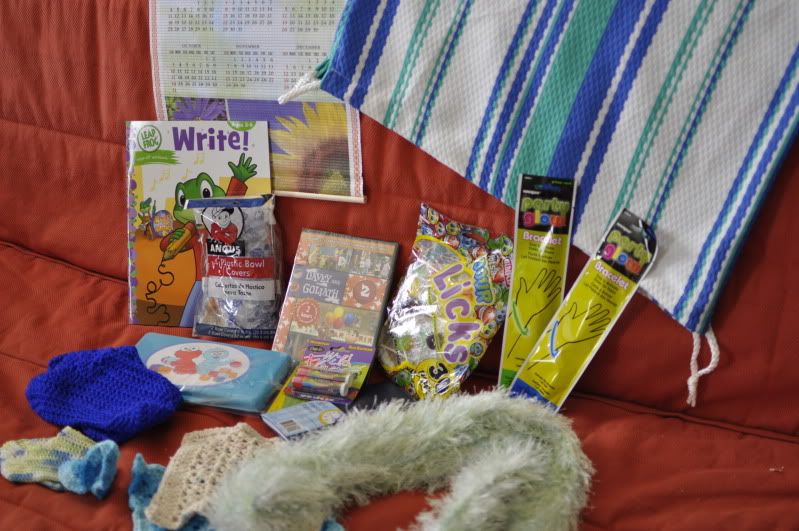 A learn to write book for my son & some cool bowl covers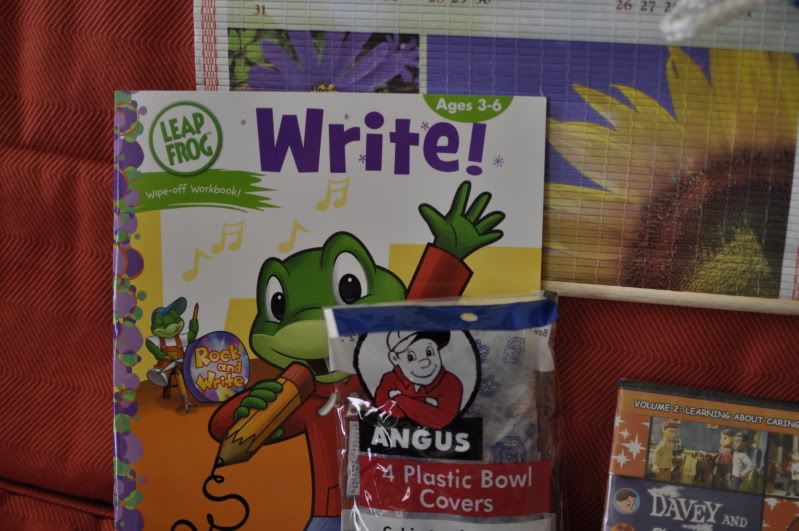 More treats for the kiddos (although I am partial to sour candy, so I will def. have to share)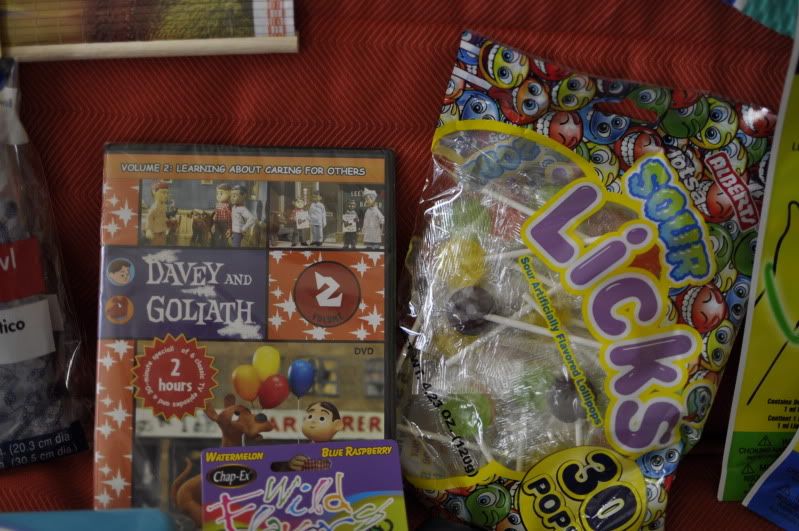 My favorite - a scarf and some crocheted cloths
More goodies and crocheted slippers for me & my boy! He loves them so.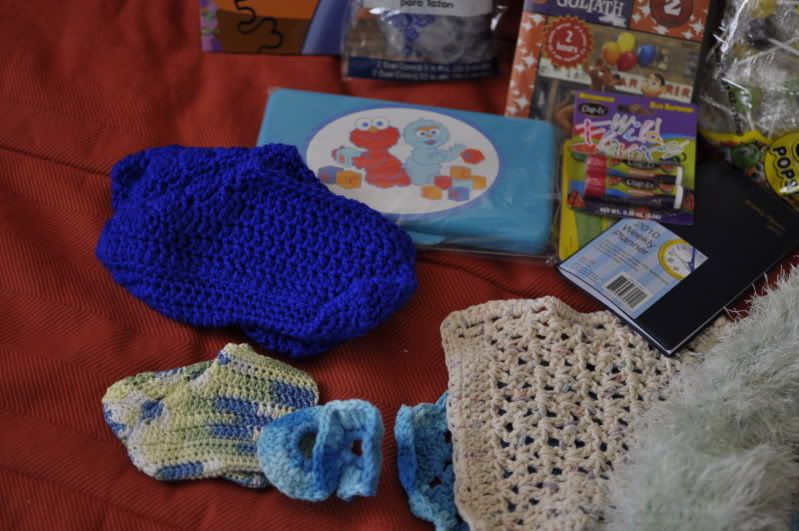 THanks again, Sherrie!