I wasnt sure if this would fit anywhere else, i mean its made of glass lightbulbs, but its 3D concept map for a class project.
Anyway, in one of my Design lectures in college or final project was to make a concept map connecting different concepts we learned in class, and then visually represent it anyway you wanted to. My overall concept was Cognition and Perception in Design, i made the map on paper, and then used lightbulbs (=thinking=cognition, get it!?) i learned to hollow them out from multiple tutorials on here and in intructables.
its made up of 29 hollowed out light bulbs, and 1 painted lightbulb, and took forever to put together, but its really quite stunning in person and i thought you all would appreciate it!
*NOTE: the 29 hollowed out bulbs have a paper pendant dangling in the center with the term, only the bulb that lights up and says Design was painted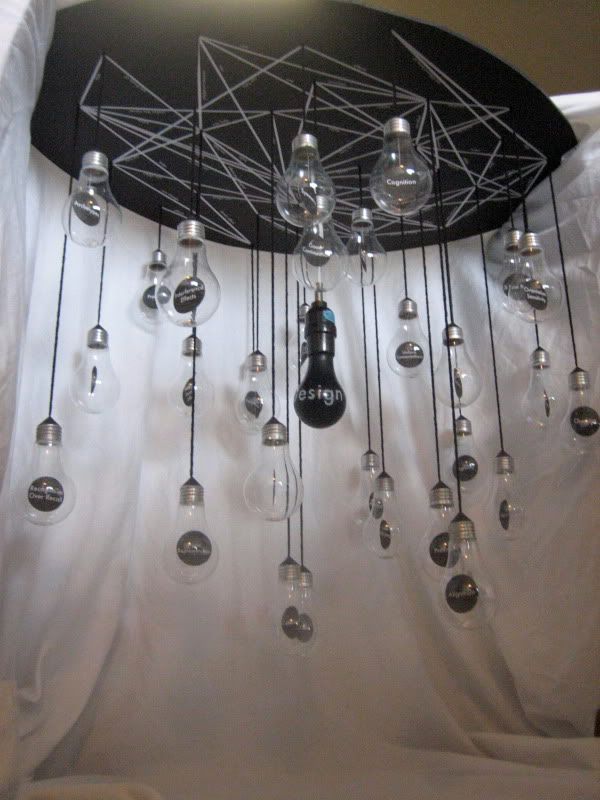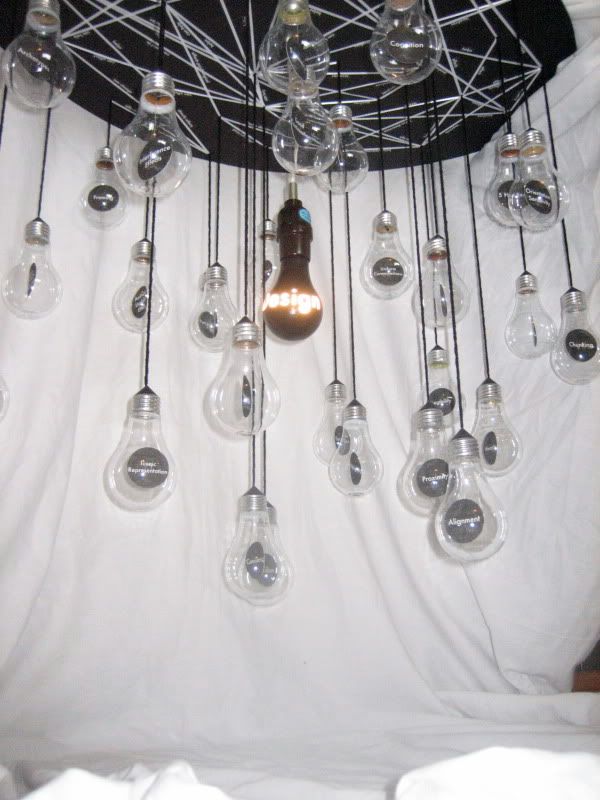 the middle bulb lights up!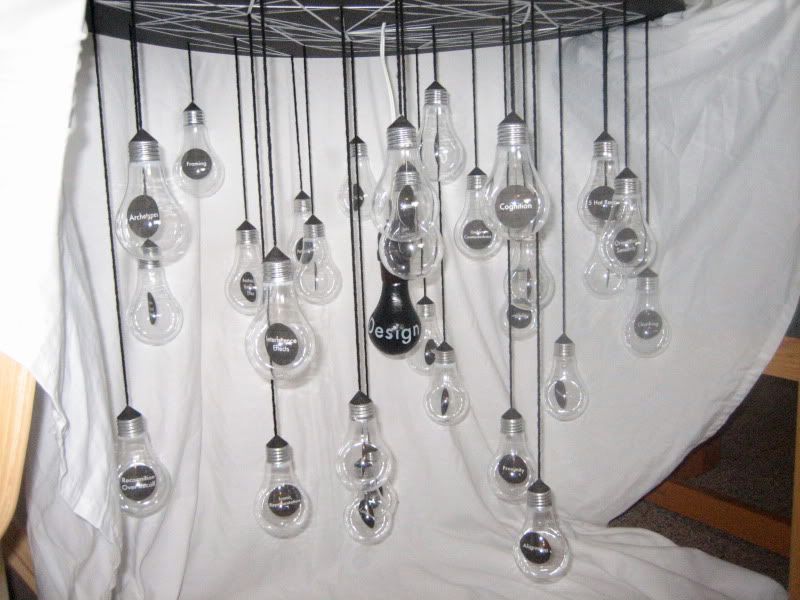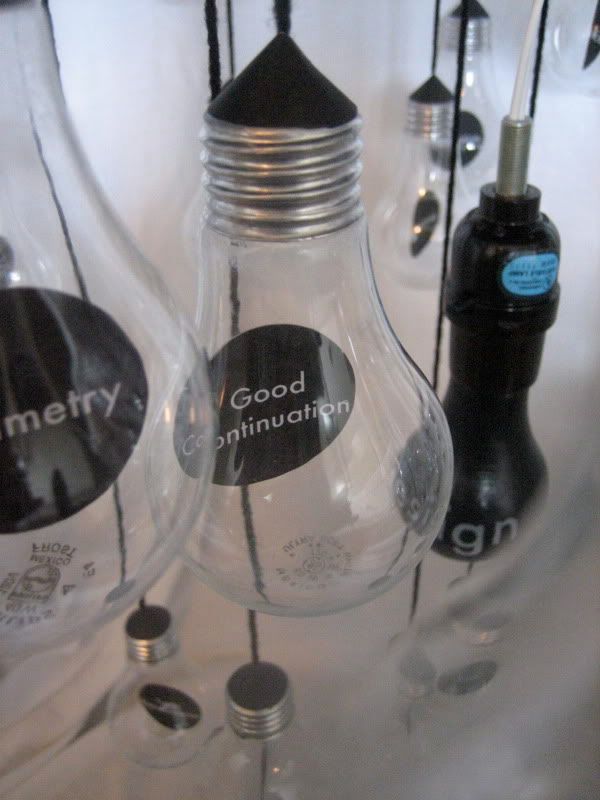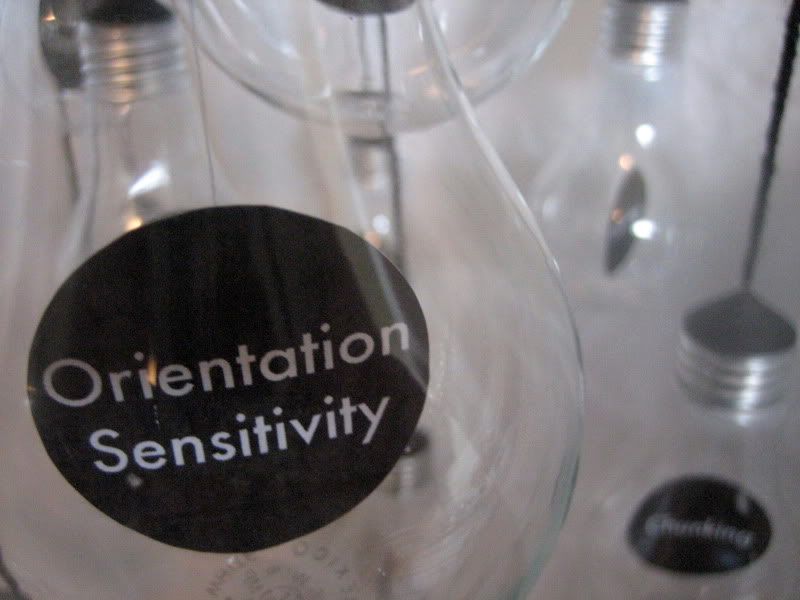 I love this in person, and would love to hang it in my room, but since it is just so massive and I dont want to stare at a concept map everyday, i plan on making a smaller version (7-ish bulbs?) with the left over bulbs and put in pictures/designs that go with my room to hang it
ill post pictures of that when i get around to it!