Hi! This is my first completed project post! This is also my first bag. I used Cream and Sugar cotton yarn, and I double stranded it. I did it on size 10 circular needles. It's inspired by the Chinese Charm bag from Snb, but I modified it a bit.
Here are the pics!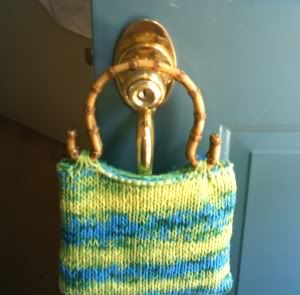 Feedback would be appreciated!!
There are more details about it on my blog.
<3 Anais