Last time I was at Hobby Lobby, I remembered I've been wanting to make something to hang my earrings on, so I ran back to the needle art area and grabbed a piece of plastic canvas for 49 cents!
I had no idea of how I wanted to make it, but knew I needed to be able to get to the front and back of the canvas since I have some post earrings. Anyway, this is what I came up with.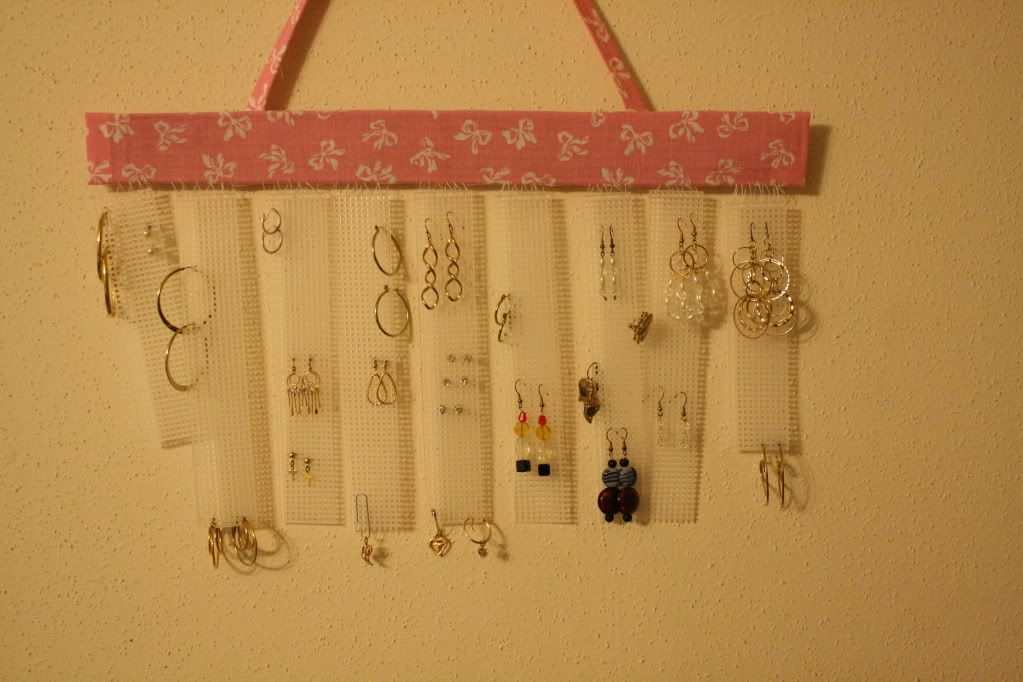 I just used cardboard and fabric that I already had, so the only cost was the plastic canvas and my time.
It's hanging next to the dresser and mirror where I keep the rest of my jewelry and things. It's much nicer to have all my earrings hanging instead of in a pile on the dresser!
I have a few ideas of how to improve it, but I'm happy with it.
C&C are welcome!