I have been crocheting a little bit lately, and here's some pictures:
Scrap-project! I used only scarps for these, no pattern, just sc each row..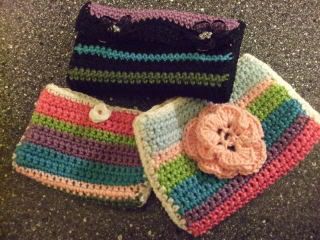 I added buttons to this one, and it lives in my purse, taking care of my lipstick ++
A small one.
And I love this one.. I even lined it!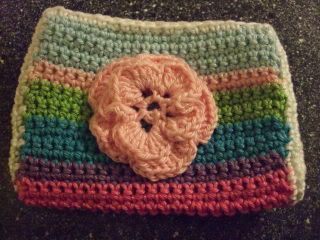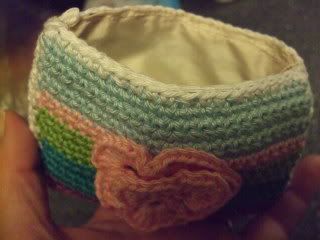 I made a santahat for me! Just simple DC around.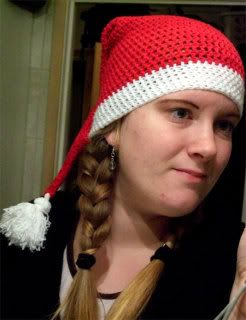 From the back: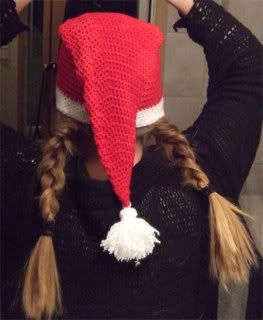 A headband worked in hdc: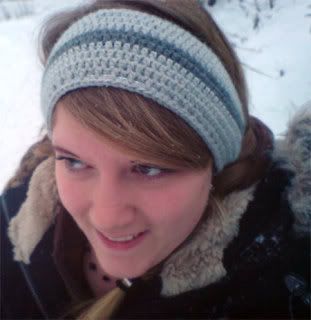 And a one-skein scarf, pattern from Debbie Stroller's "The happy hooker" book. But you can also find the pattern here:
http://www.joann.com/static/project/0608/PA00005.pdf