Okay, my sincerest apologies to frootiloopz08 for the delay in posting this! I had taken the pictures with my best friend's camera, and then her grandmother died, so I've been spending the weekend helping the family out. I finally stole her camera and uploaded the pictures myself.
I just have to say how AWESOME this shirt is. I loved Dr. Facilier from "The Princess and the Frog", so she made me a shirt inspired by his final scene in the movie. I can't tell you how much detail is actually in this shirt. There are symbols and things flying around everywhere in the scene, and she somehow managed to get them down and onto the shirt. AND it glows in the dark! How awesome is that?
The front of the shirt.
The back of the shirt.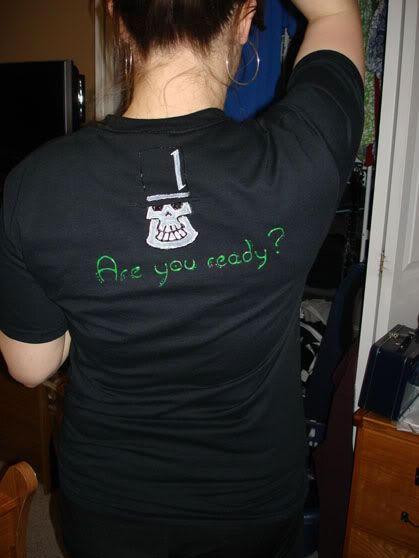 Close-up of the back.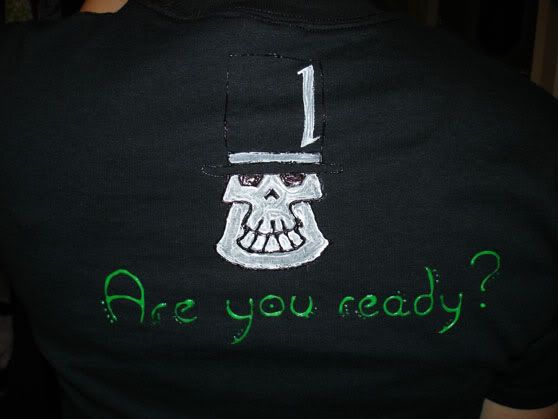 She also sent me three little voodoo dolls from the final scene made out of pipe cleaners, but I forgot to take a picture. They're adorable!
Thanks so much lady for the awesome swap! I had a blast!