We also had two schools shut down for sanitation. & There is a case about 10 miles from me. I'm really not freaking out about it. It seems to be under control..For now
I made one using your tute: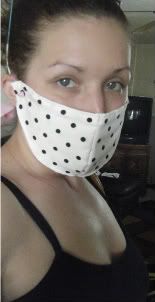 Instead of using elastic.. I used eyelets and bias tape.
My mom got a good laugh and now I gotta make my son one so he can show us his mad ninja skills.. lol.
Thanks for sharing =)