Hey! Ugh, I've been bad too, but I've also been sick as well, my parents (only source of the computer at the moment!) wouldn't let me come over, I lost my voice and my sister kept thinking I had swine
soooo yeah, I haven't had a good chance to upload my pics BUT today I finally snuck over
And now I can show off my stuff from Knickertwist!
MY 'JAR' ! It's soo pretty, I love the fabric! My camera is lord LAME-O, so I do apologize for my stupid pictures.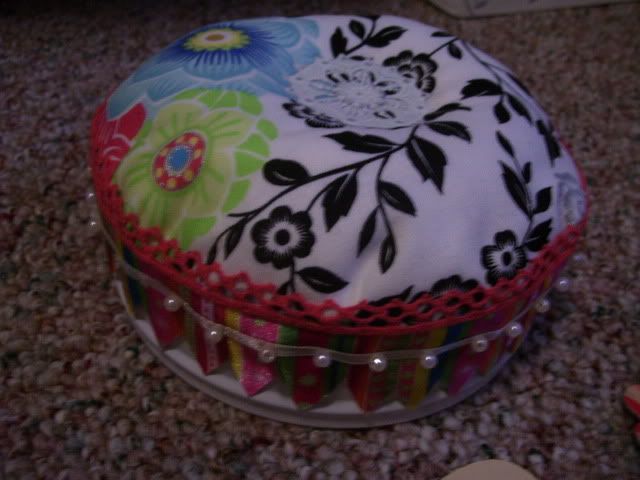 My goodies!! There are tons of stuff she sent.. buttons, wooden hearts, beads, silk flowers, & lots more!
annnnd here are my little canvases she painted for me! They are so cute!
thanks so much again Knickertwist!