Hello! I'm usually just a lurker here at craftster, but I decided to post a picture of a cake that I made last year for my boyfriend's birthday.
I'm not much of a baker, but here it is: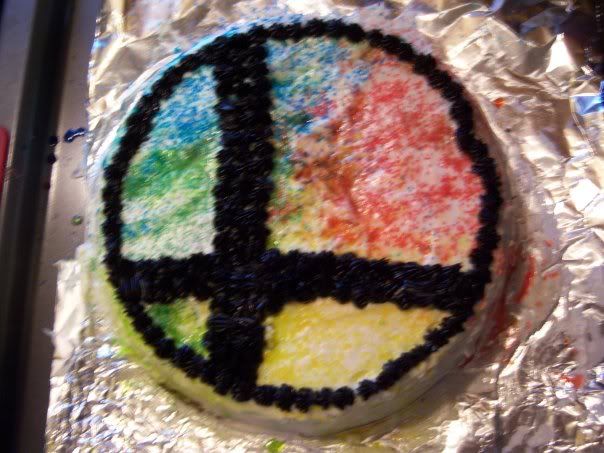 It's a rich chocolate cake with vanilla icing decorated to look like a smash ball! It was very yummy and my boyfriend really liked it.
It was also fun to make!
I made the chocolate cake (kind of) from scratch. It wasn't from a mix, anyway. I found a recipe online and followed it to make the cake. The frosting is just... I dunno, normal frosting? My mom taught me how to make frosting when I was really young so I would stop pestering her to make me some just so that I could eat it.