I got my hoodie!! Thank you SO MUCH, Flyraeven, it is awesome!! I love it so much! (You can tell I'm excited by my abuse of exclamation points.) She did such an amazing job. See: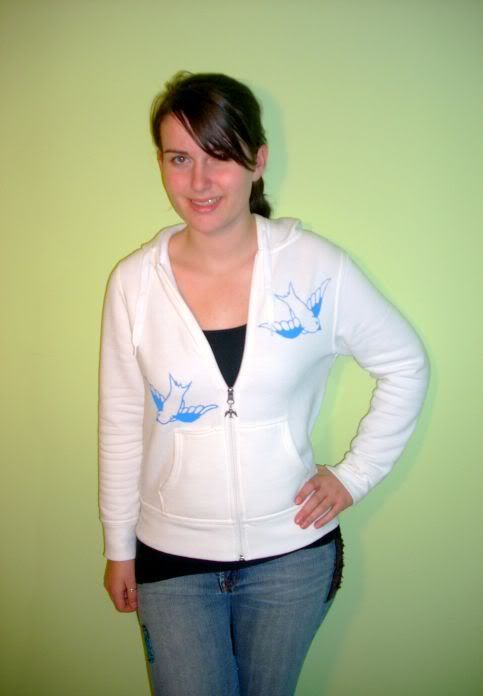 Doesn't she have incredible stencil skills?? I never want to take this hoodie off. It's been my first swap, and I think I'm addicted!
Edited: I forgot to mention, she included this adorable little sparrow charm on the zipper, you can see it in the first picture. It was the perfect touch to an already perfect hoodie!