I just received from lylmousy today. It was wonderful coming home from work to find a sweet package waiting to be torn open with a wooden stir spoon...I was excited and that was the closest thing I could find.
Warning:
Picture heavy.
Prepare to be
green
The excitement was too much for my patience to kick in. Randa's just thankful her mother's not using it on her tushie.
Lookie who it is....BEAKER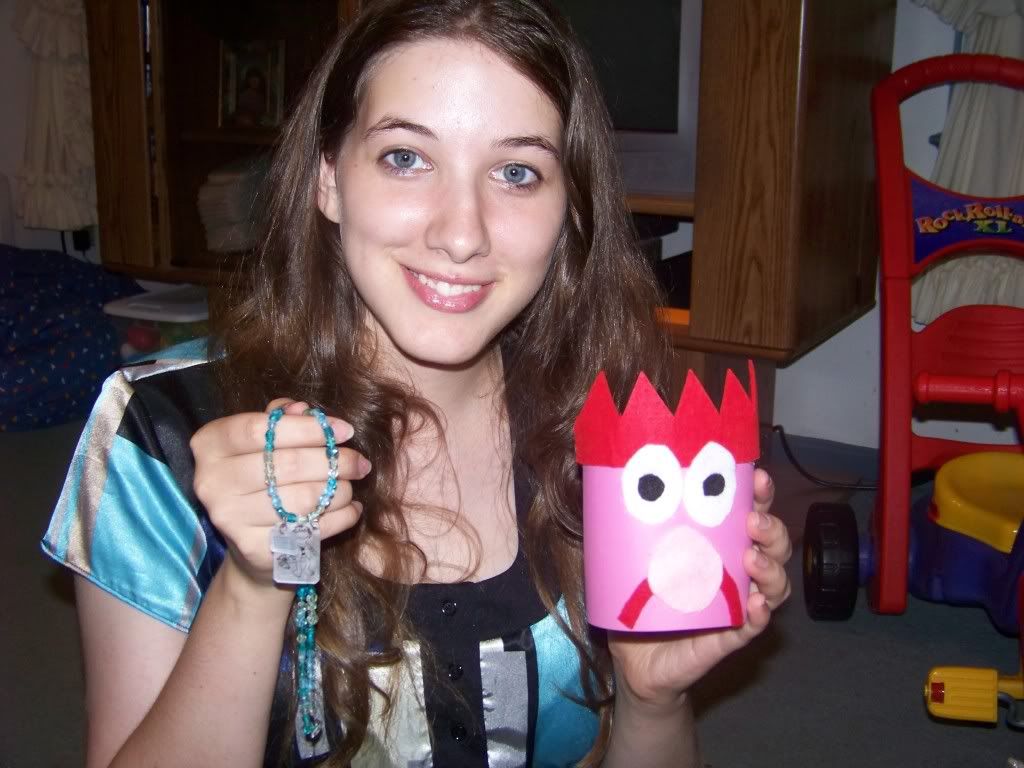 So cute! A beaker cozy and a Gobo necklace.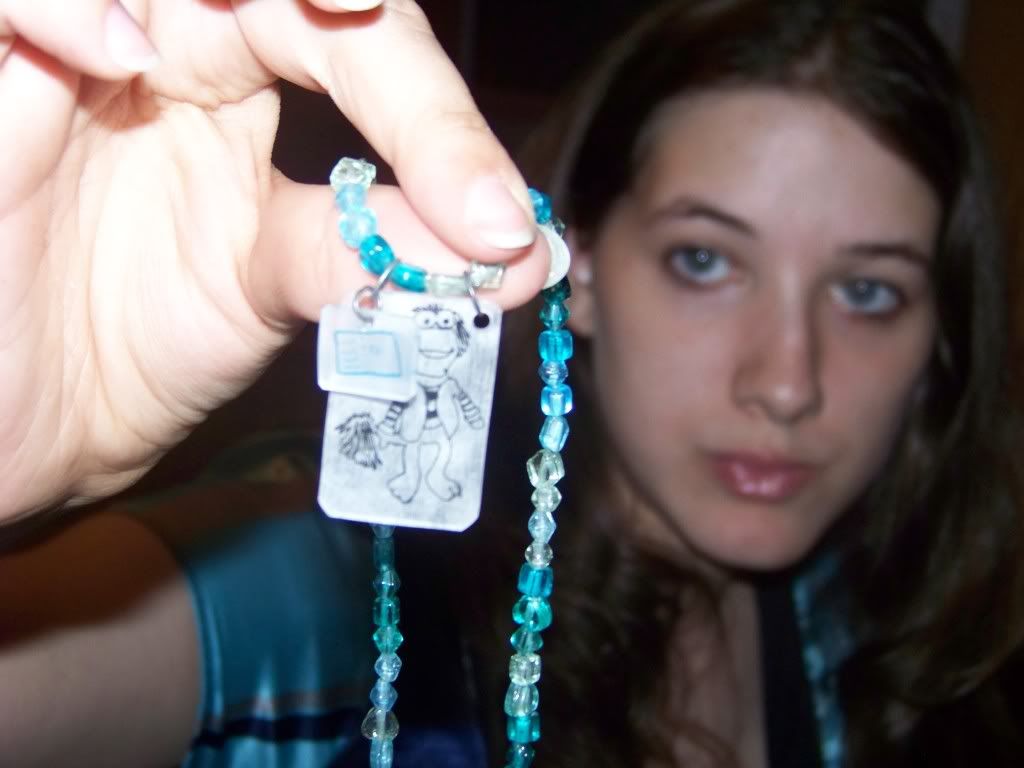 Close up on the cutie.
Then, this darling creature was seen. LUDO!
Don't mind me. My mother decided to partake in my joy by taking pictures of me as well.
Fizzgig! ADORABLE!
Close-up on his adorable face.
Inside his tummy was SOUR PATCH KIDS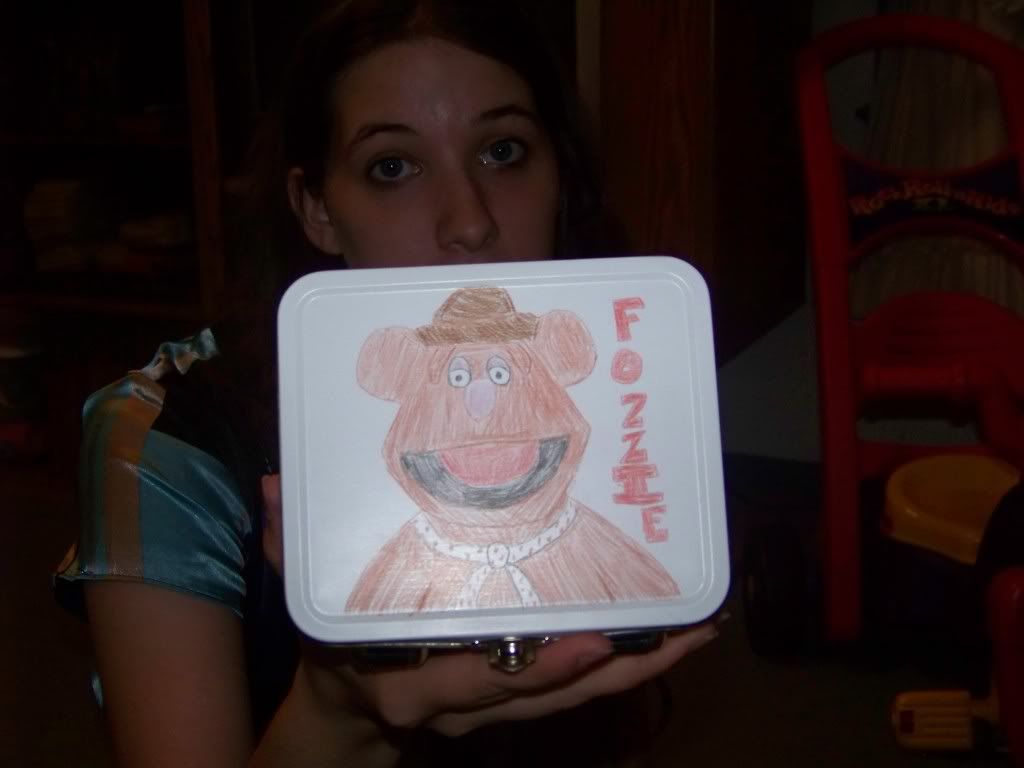 Wakawakawaka! Fozzie's got Swedish Fish inside his tummy.
Ludo fits perfectly in this amazing tote. Time's fun when having flies! Kermit!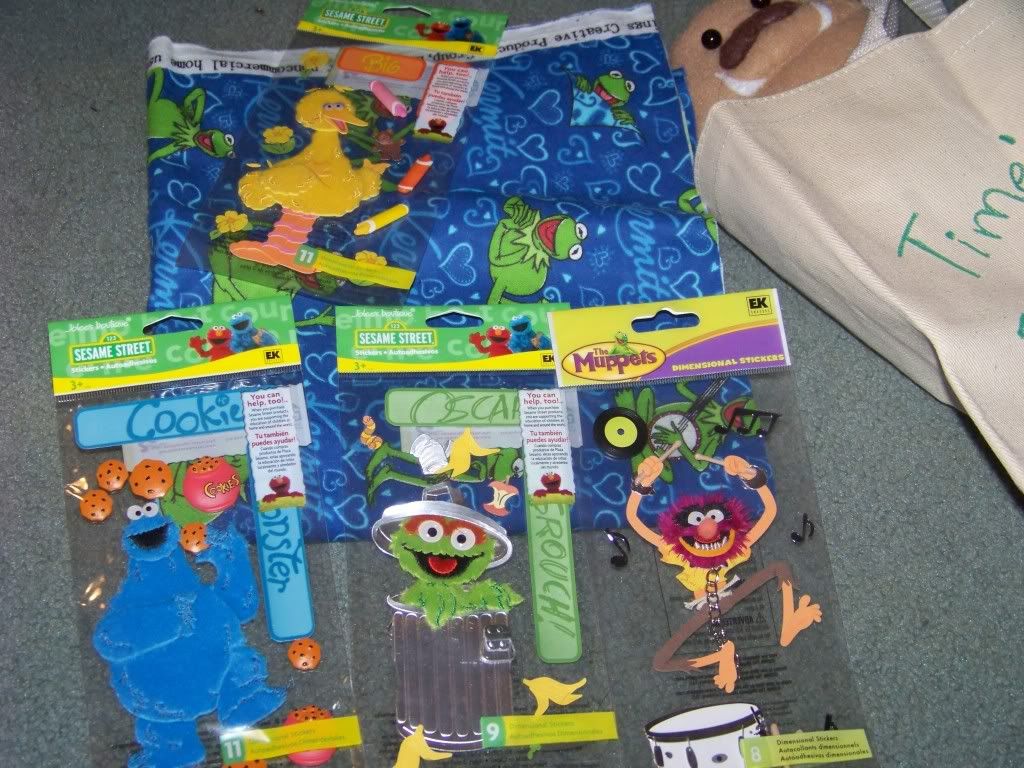 Stickers! Animal, Oscar, Cookie Monster, and Big Bird.
Such soft fabric of Kermie...and Snuffy on a bracelet.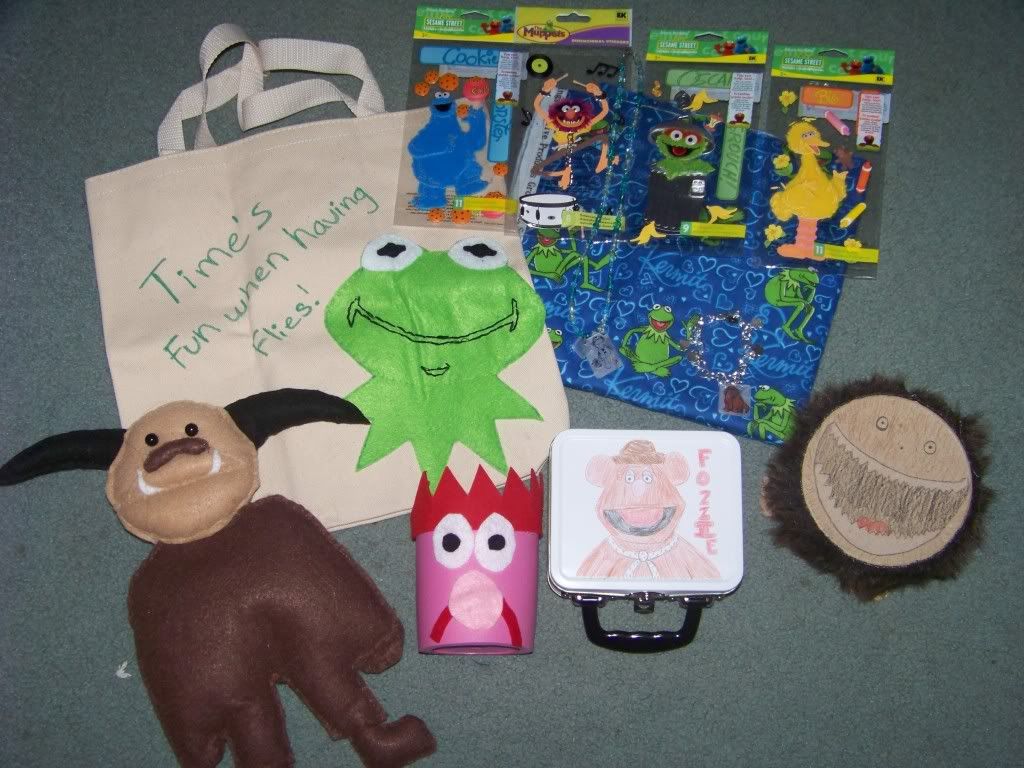 The whole fabulous lot.
I'm so lucky!