I think I'm addicted to making these giant hama (perler) bead characters! This time I've done Tinkerbell from Peter Pan. She seems to have taken ages to make (probably about a week) but it didn't help that I ran out of beads twice and had to wait for more to come before I could continue!
Anyway, here she is -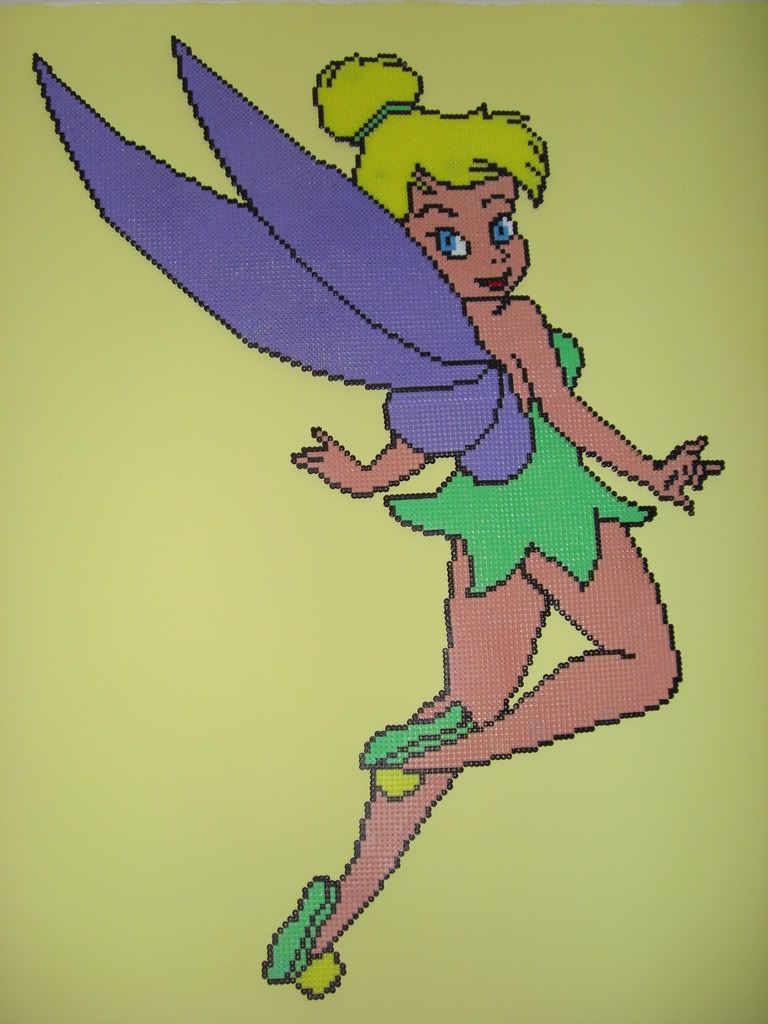 Slightly bigger version here -
http://i84.photobucket.com/albums/k33/chicklitwritergirl/craftster/013.jpg
She's nearly 40 inches tall - the biggest I've done so far - and is currently up on our living room wall!
EDIT: Here are the other ones I've done -
http://www.flickr.com/photos/24001167@N04/