I have plans for a set of 5 beaded Zelda coasters. This is the first one I did: the evil Ganon! I plan on doing a Zelda one, a Link one, One with the fairy, and one with the Zelda logo. So far I like the set!! I probably won't get around to finishing them anytime soon because money is a fickle little thing... So, I wanted to post what I had already!
The next step is to figure out how I want to mount it so that it will be an effective coaster. I was thinking that I would at least stick a thin layer of cork on the back. But beyond that I'm not sure. I keep thinking of trying to do a little wooden border, almost like framing it. But I'm not quite sure how I would do that...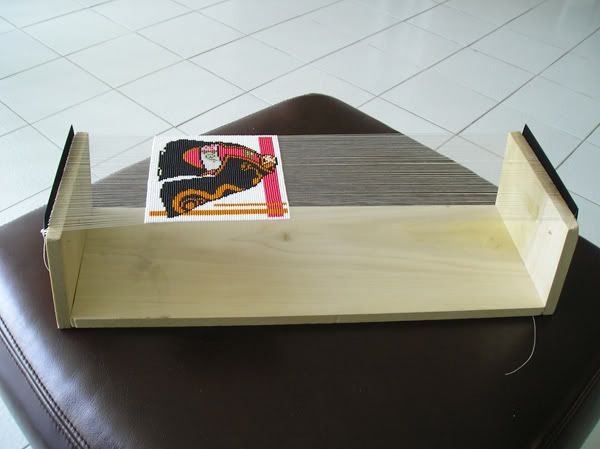 It's about 4x4 inches and made on a homemade loom (thatnks to my lovely boyfriend!) using Delica beads. Yay!