Strutter received her angel package at the start of the week, and now that work's not so hectic, here are pix:
My first set of Artist Trading Cards.
Strutter had her heart set on a cupcake bracelet, but I couldn't find cupcake beads (and can't do the fine detail work needed to make 'em) so she got liquorish allsorts instead: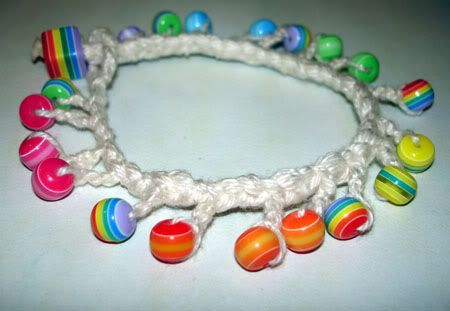 Envelopes;
And a writing set, with pencils, pens (not shown - they were just standard store bought pens in a variety of colours), stamped writing paper, an eraser and a pencil sharpener (also not shown, it was decorated with rainbow paper strips) and the pink and black bag to keep it all together.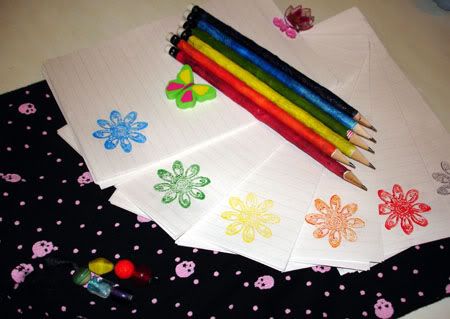 The photo's come out a bit dark, in case you can't tell, the beads are actually on the ends of the bag's drawstring.
BTW - re-read my post above about Oyhana's package for me, I have finally added more pix!