Well I'm addicted to scrapbooking. I'm not the most professional scrapbooker, but I love to put pages and pictures together to keep memories alive. Recently, my boyfriend and I celebrated three years of dating and I figured it was time to start scrapbooking some of our own memories. I wasn't going to make a scrapbook for Joey (the boyfriend) because he's not into that sort of thing. But I wanted to make one for me--to have to show our future children and friends. You might say I'm looking pretty far into the future, but it's realistic (I promise). So here's what I've come up with so far...
The Opening Page:
Quote: "Love is Friendship set on fire"
At the Renaissance Fair:
Kind of plain, but I thought it was alright...
We met and fell in love working at a Boy Scout Summer Camp:
Up-close Detail:
We Like to Party:
Quote: "Live, Laugh, Love"
We love to take trips and explore the outdoors:
Detail: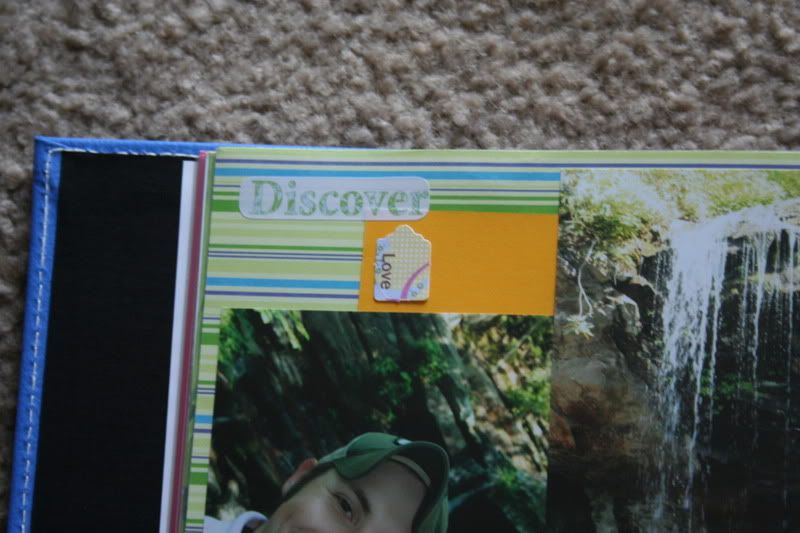 Well, what do you guys think?
Its simple, but it's a start...