Okay, so I just got a job at Hobby Lobby and they have like the BEST sales. 50% of just about everything! Well this week it was their jewelry stuff on sale. So I kinda went crazy and got lots of beads and charms and went earring crazy. Thing is, I love dangly earrings but I can never find really neat stuff where I live. Plus I like to stand out in a crowd so I made some that no one else will have! Yay me! haha, enjoy! Warning, some are a bit emo, but yea... I like it.
I'm gonna getcha!!
I love Dinos, so when I saw these guys, I had to get them. Plus, they look like they're chasing something, so that's where the 'gonna getcha' comes from.
And here's my rainbows.
These took me FOREVER to bead. There's 41+ beads on each strand. (Give or take on the number. I didn't really count, just guesstimated the length.)
I LUV U!!! haha, they don't hang great right now, I need to balance them out a bit better. And I don't know if you can tell, but there's three hematite hearts on the ends.
Sharkies!!! He's supposed to look like he's swimming deep in the dark ocean...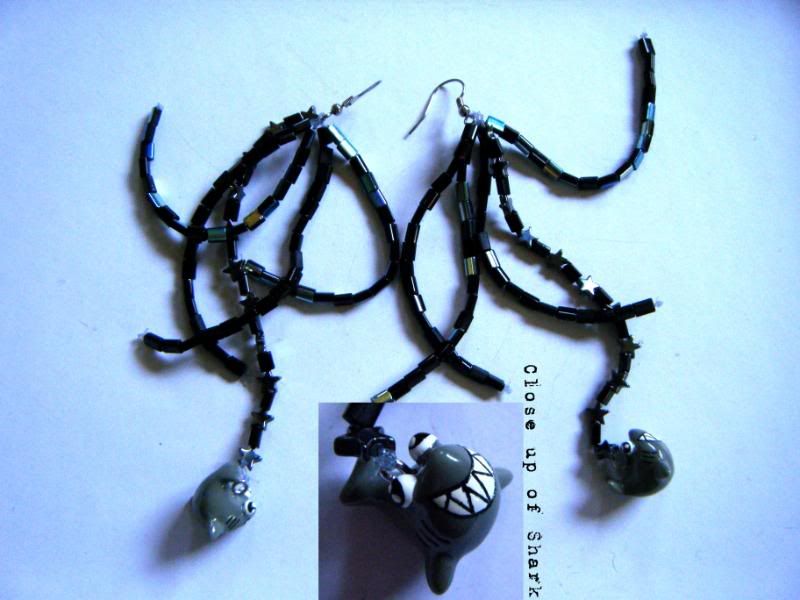 When I wore these to work, no one knew what they were. So I grabbed a sharpie and drew some eyes on them! I don't have the pic of them with the sharpie on them, sorry.
Now, my octopuses!!!!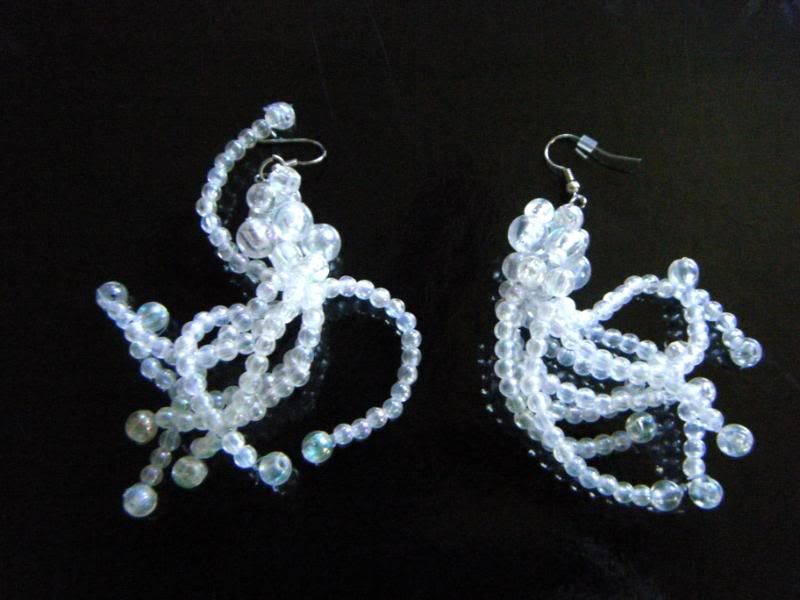 RAWR!!! My other Dinos. I say rawr like all the time, and now my earrings do too!
Then here's a group shot,
don't really know why I'm putting this one up,
but I am!!!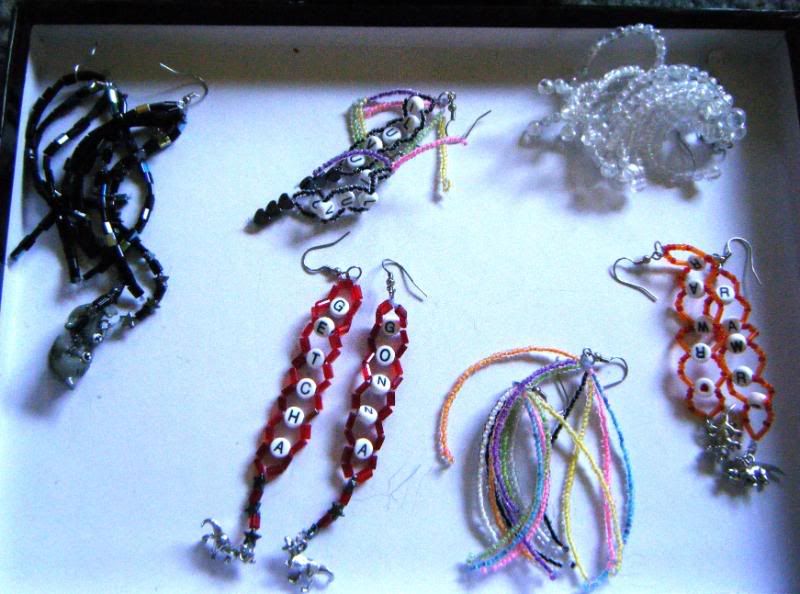 Well, I hope you like,
I'm off to make more!
I'll post more when they're made!!!