this is .. really lame.. because i don't even live in a dorm anymore! but i do have pictures of my dorm room last year.. unfortunately they are kind of random.. and the first ones were before my roommate moved in.. it looked a LOT different as the year went on.. haha
my tshirt quilt! .. that i never did post on here.. haha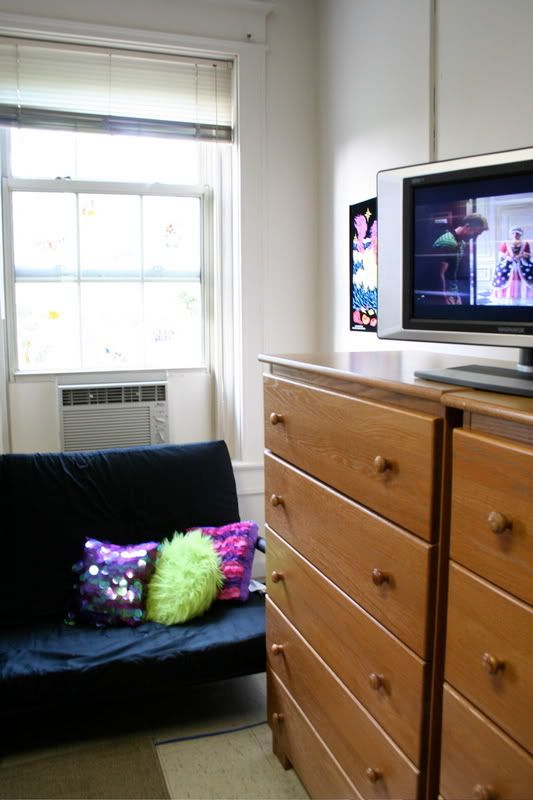 back corner..
window with suncatchers my boyfriend and i made!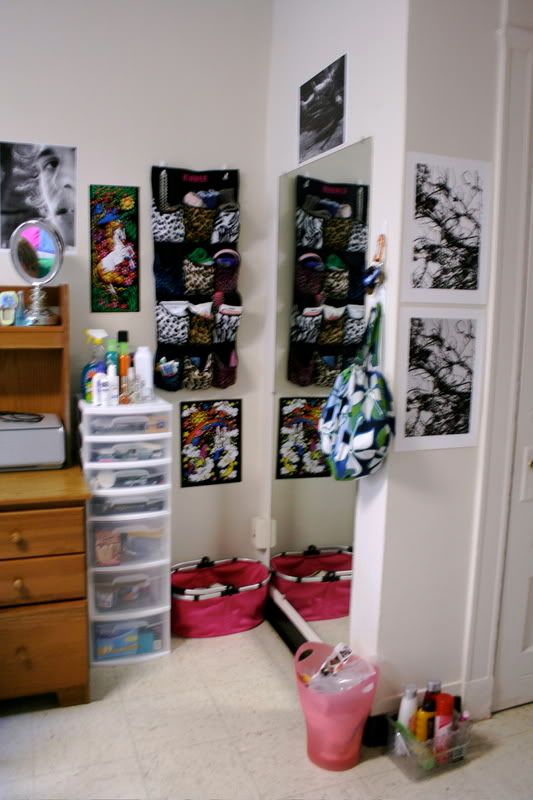 my corner of.. crap?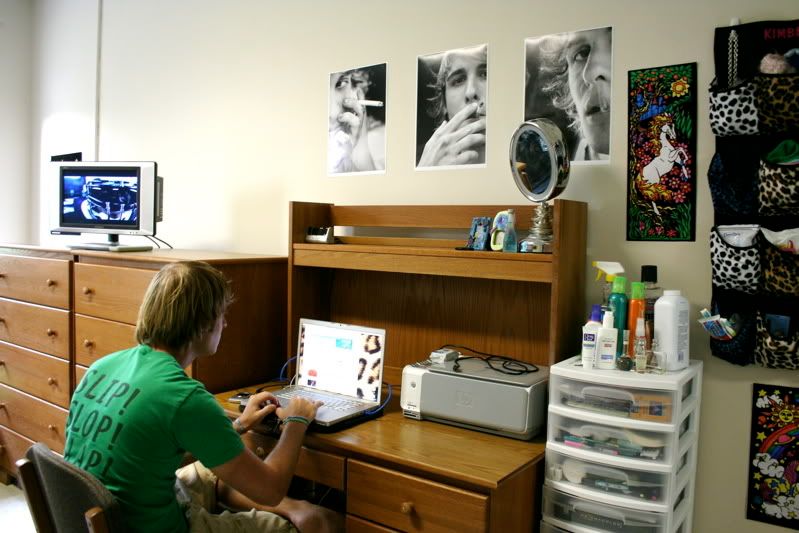 my desk.. and boyfriend
the door.. and my boyfriend on my computer.. haha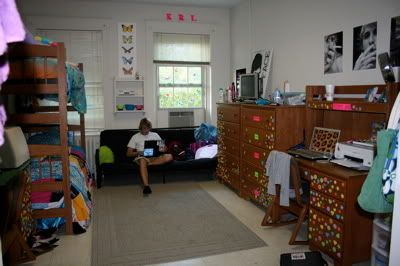 and this is my room .. a little bit later, when my roommate had moved int...
my room progressing alittle more.. getting messier that is! .. me and my roommate on halloween in case you didn't catch on.. ha
my roommates side of "crap"
my messsyyy room... we had a disney princess themed party.. to bring back 3rd grade memories... ps my roommate is the dumb looking one hahaha