When I was in high school, my bio teacher crocheted a bunch of creatures for the class to sort into a classification system for their species. The idea always stuck with me and during a teaching science methods class I had an idea. I figured that I could make my own version of the creatures and adapt them for younger grades.
And so my aliens were born! They are extremely easy to make. They are either knitted as squares or rectangles and folded in various ways.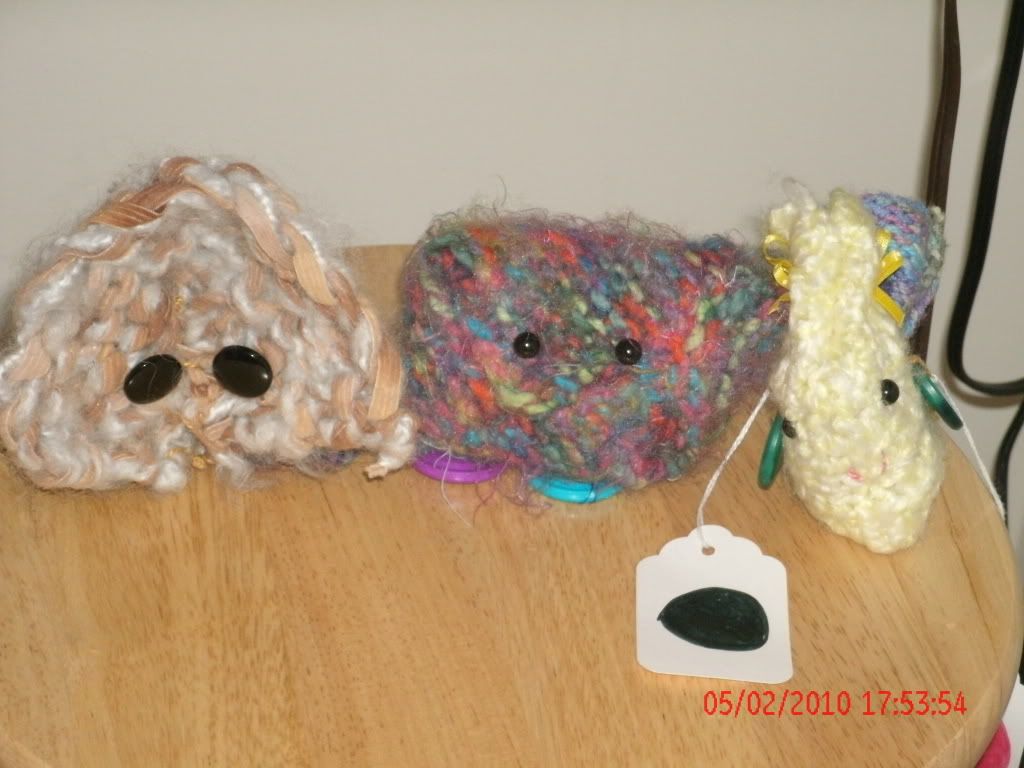 Above are Bonnie, Fred and Nella (left to right). I named them so that my students wouldn't fight over what to name them.
Above is Tallulah, Vern and Normie (left to right)
Above is Sookie, Greg, Walter-Dean, and Angelina (left to right)
Above we have Zasimos and Low (left to right)
I used these guys in the classroom and the students LOVED it. Over 5 days the aliens "moved" to spots around the room and the students kept track of how many aliens were at 6 individual spots. Then they graphed the data on a line graph and did a little alien census. These little guys were a hit and I began to think of other ways that the aliens could be put into the classroom.
I also decided to switch Low out because he was a little too big for classroom purposes. So I made Wheelie: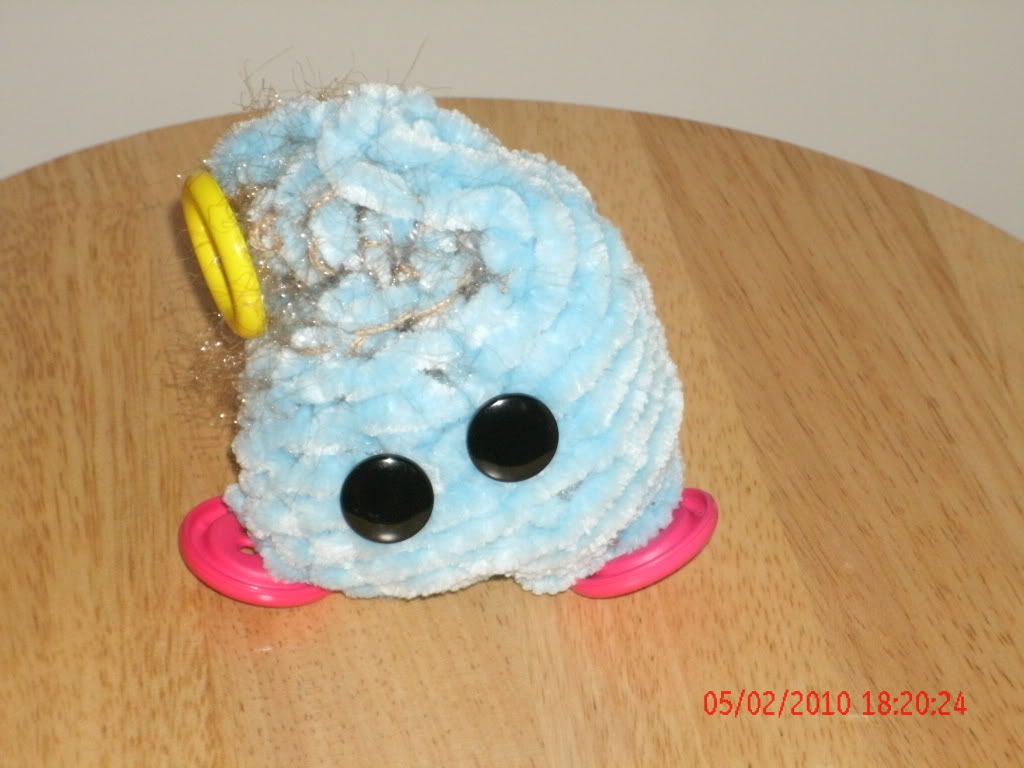 Isn't s/he cute?!