Long time no post. I used to make lots of cross stitch projects of bands and get them autographed. Have also had bands ask me to make ones for them, but unfortunetly in 2010 I was diagnosed with an eye disease that can cause blindness, lost alot of my vision, and now after a lot of treatmeant have some vision back. I started making one of the band The Living End in 09, then had to stop when eye disease kicked in.
They're my favourite band and they just did a tour around Australia, where they played each of their albums over 7 nights, in each capital city. It gave me the urge to finish the project, and I actually finished stitching it sitting outside the backstage door. Was invited backstage to get it autographed and hang out with the guys.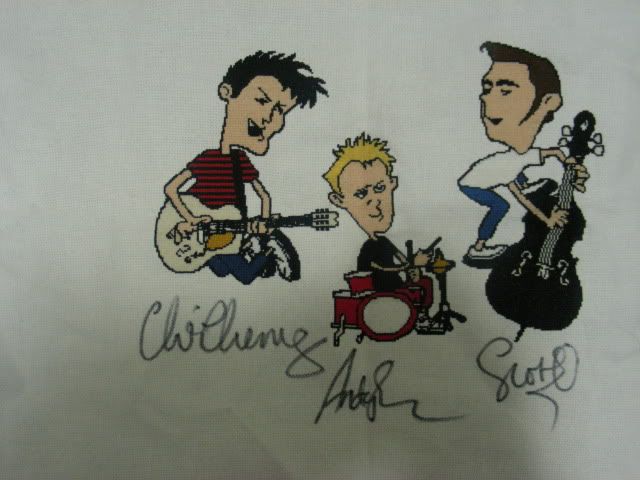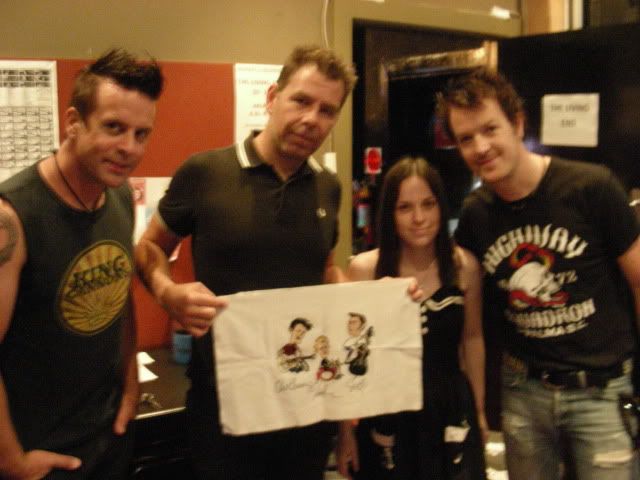 This is the original drawing, it was from their 2003 street team tees.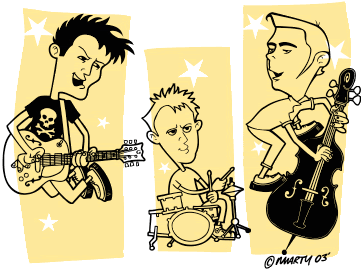 This is another The Living End stitching I made in 06.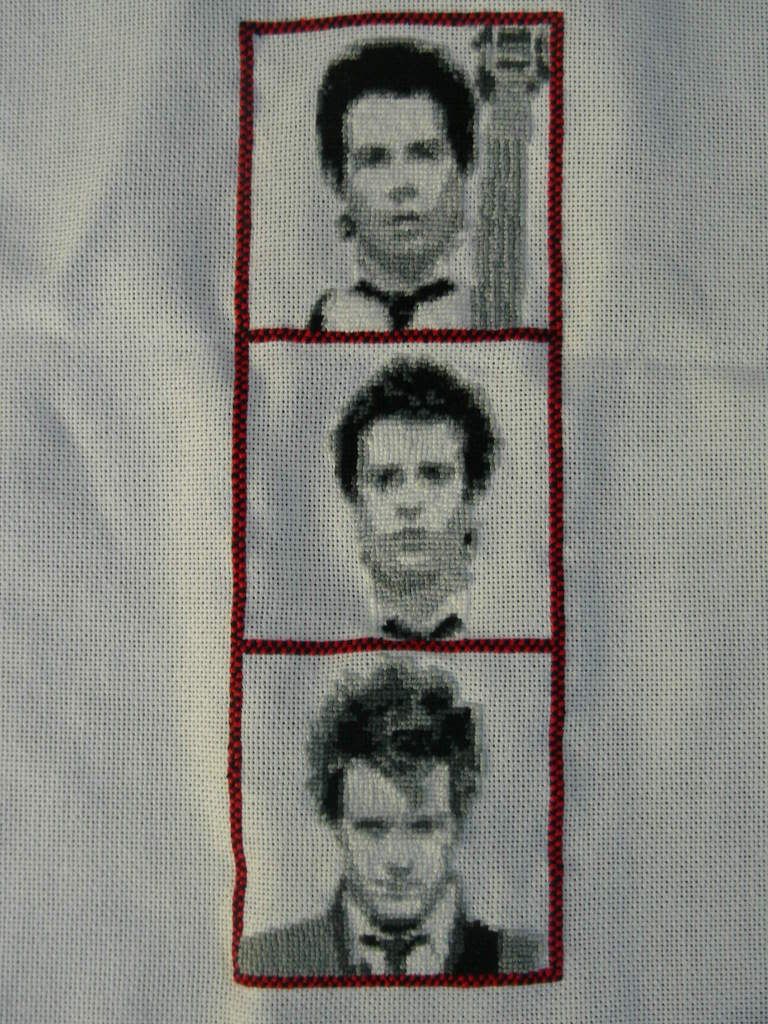 Thanks for looking!