It's 220 by 137 stitches.
This is the video clip screen shot i used to make pattern
This is the first Motion City Soundtrack one i made
This is the one Justin asked me to make, after seeing the one above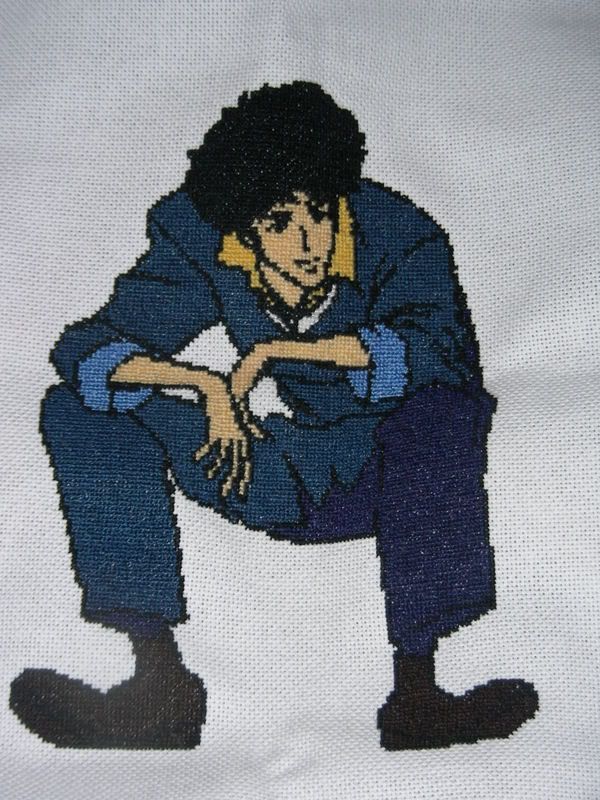 Was funny, i was on tour with a music festival they were doing, and couldn't find Justin to give him the stitch, so i gave it to Josh, then Matt comes running up to me going "I knew you'd be here!!! You made that for Justin didn't you!! It's so detailed you've improved so much... have you seen our new video.... i reckon the couple sitting on the couch would make for good cross stitch."
"Do you want me to make one for you?"
"Would you??"
Heh cute. Also, being recognised by cross stitch.. incredibly lame or awesome? haha