This is my second fondant cake. I made it for my brother's 17th birthday this weekend after fall break. It took about 4 hours, which is a HUGE improvement from cake number one. He speaks like 8 different languages, so I thought a language themed cake would be fun. Hope you like it!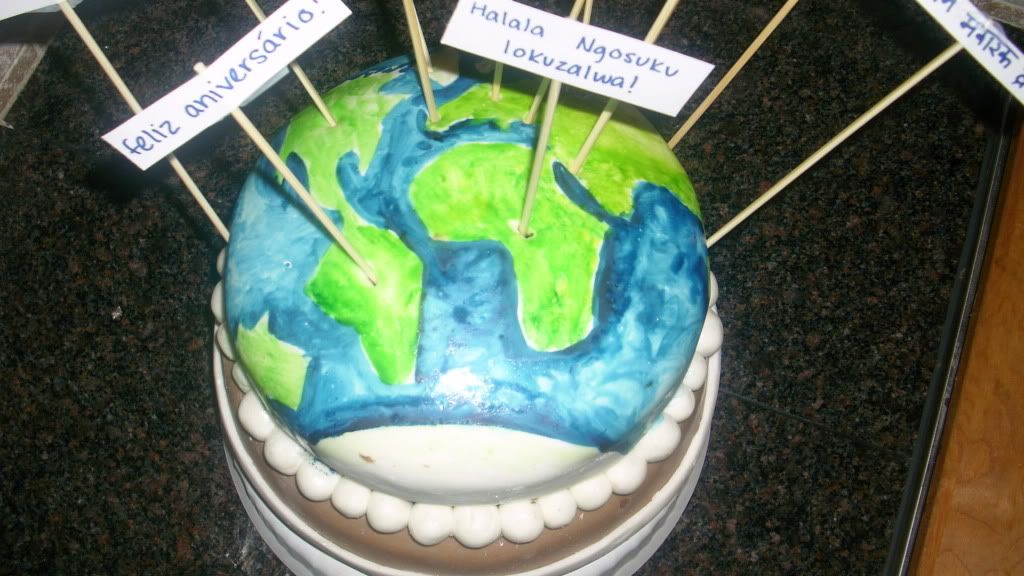 I painted the top with basic food coloring and water, I wanted it to have that handpainted map look. I didn't look at a map for reference, so sorry if the country placement bugs any geography nuts out there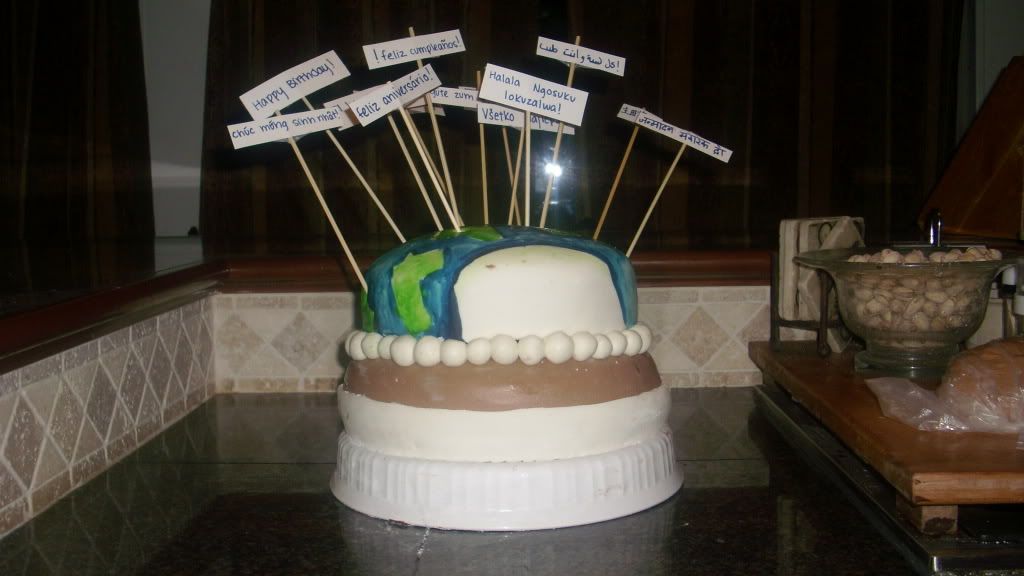 Its a devil's food cake with chocolate buttercream icing. It's two layers, a 9 inch and an 8 inch on top. The bottom layer is covered with chocolate marshmallow fondant... which is absolutely delicious, btw.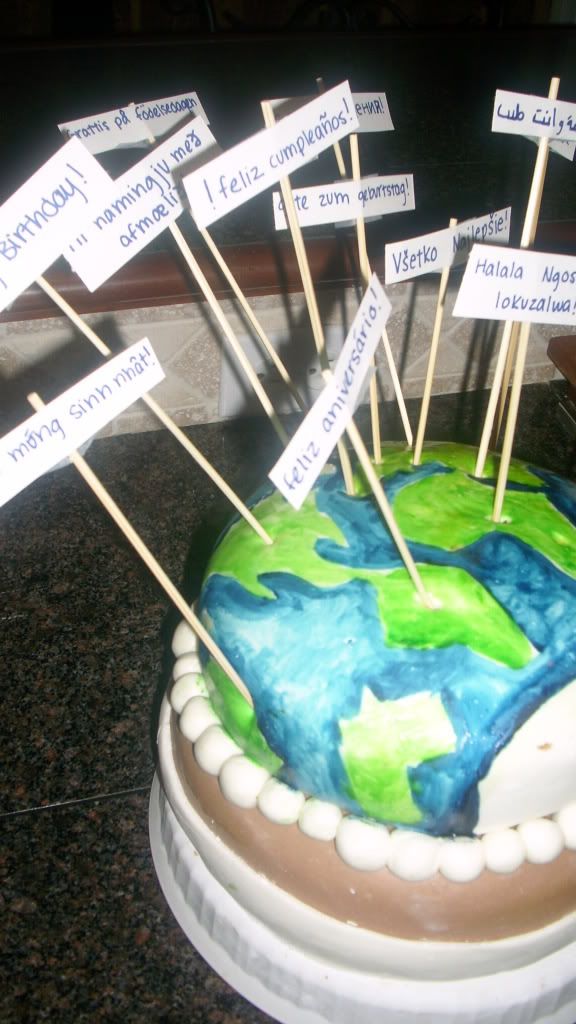 Then I took shish-kabob skewers and taped on signs that said happy birthday in different languages.
Here's the text. Some of the languages I used were Icelandic, German, Russian, Chinese, Arabic, Hindi, Portuguese, Vietnamese, Hulu (my favorite!) and a couple other random languages he knows. He's crazy like that
If you've got any questions about the cake, marshmallow fondant, or anything let me know and i'll be happy to explain!
-Emily