my sister's puppy needed a costume for her graduation from puppy school and of cause she had to be the best dressed in the class so we made her a fairy costume so we got out the scraps and found some shiny fabric which wouldnt matter if it didnt last the hour long class.
i present ruby the puppy fairy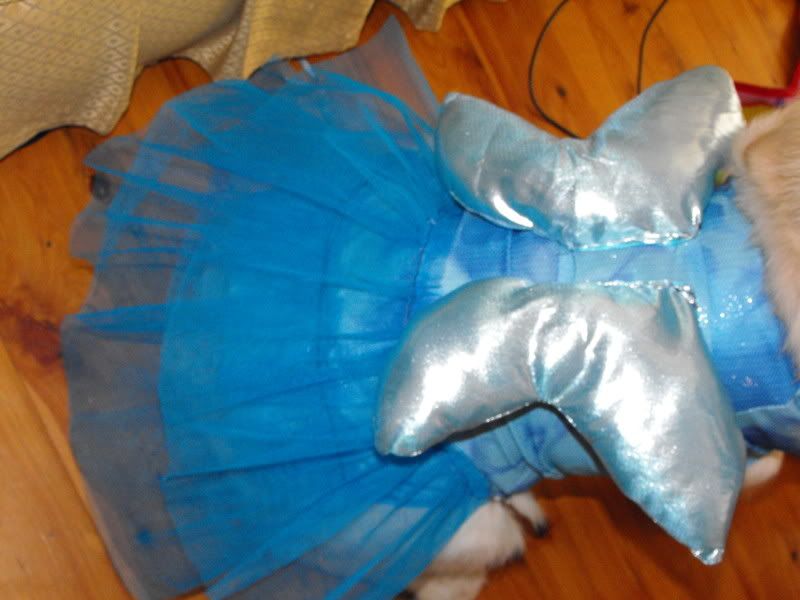 the tutu part made of tulle there were 4 layers of tulle and they only went across the back
even puppy fairies need a rest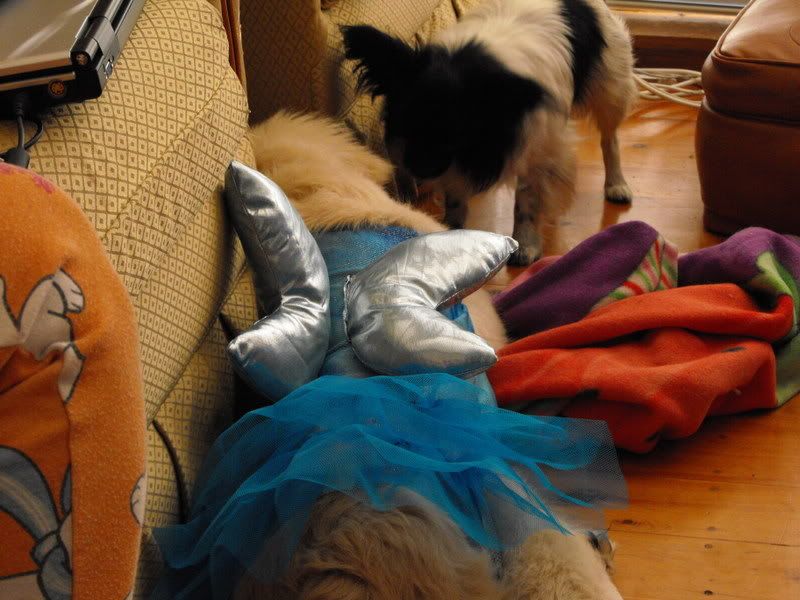 my fav toy ill rip its head off grrr
showing off before leaving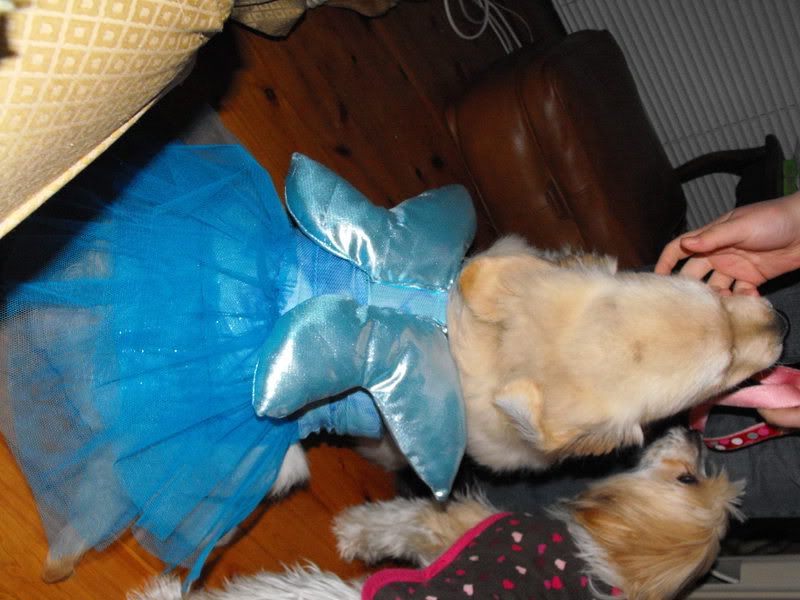 she is a 16 weeks old golden retriever and a terror let me tell you. these photos were so hard to take they havent come back from puppy school yet so i dont know if the dress survived or not.