I just made this for a competition at a local bead shop, the theme is party, do you think it fits it ok?
This damn thing took me half a day/a day to make, but I ended up finally finishing season 1 of Battlestar Galactica, which has taken me so long!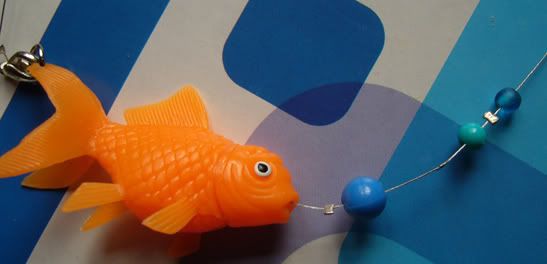 FISH NECKLACE!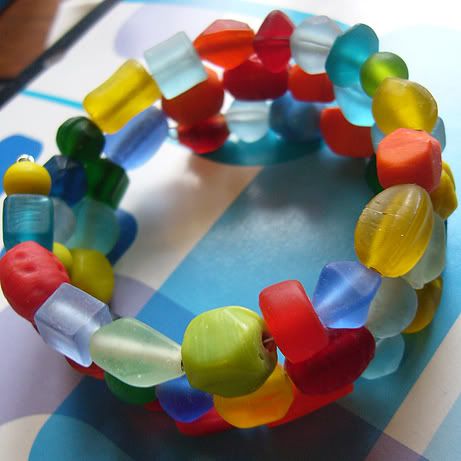 I made this using memory wire and a bunch of frosted glass beads.
and with pink beads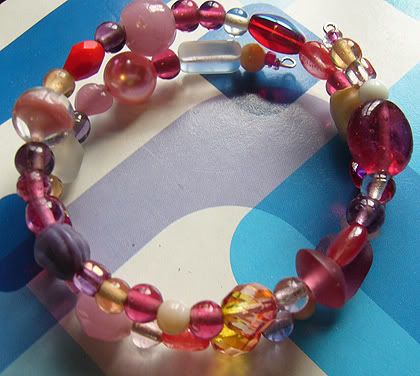 Thanks for looking