Gahhh! I got my package! It was such a nice surprise after a bit of a tiring day at work, I was so happy! My partner, Pixiefirefly totally rocked this swap for me!
I got: 2 bags, a phone case and a cherry key chain (both either knit or crocheted), an Elvis embroidery, 2 cherry coasters, a headband, and hair flowers out the wazoo!
Pics!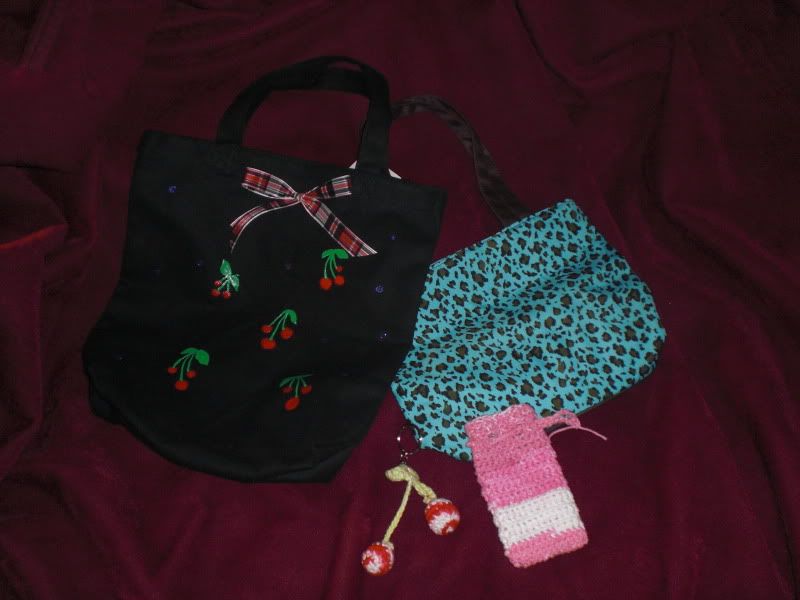 The chain is already on my keys!
The script is so beautiful and even on the Elvis piece! The coasters are too cute!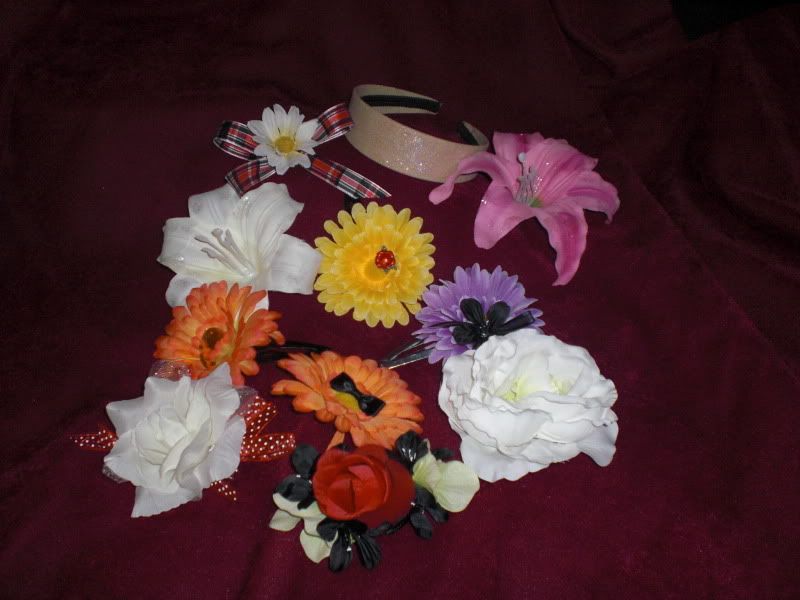 I had been wanting hair flowers, and Pixiefirefly went above and beyond! I totally love them!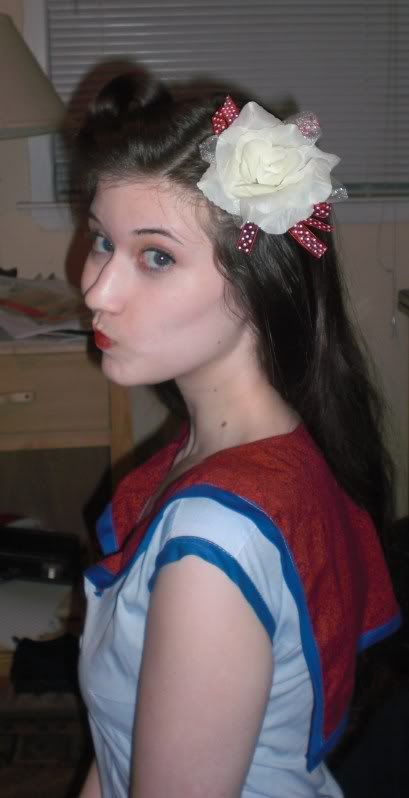 Action shot. Hehe.
Thank you sosososososo much, Pixie! And to the organizers too!