I was baking a lot last time I was home (about 3 weeks ago) and took some pictures. I haven't had time to post them until now.
I made Oreo Cookies and Buckeye Peanut Butter Balls.
Oreo Cookies: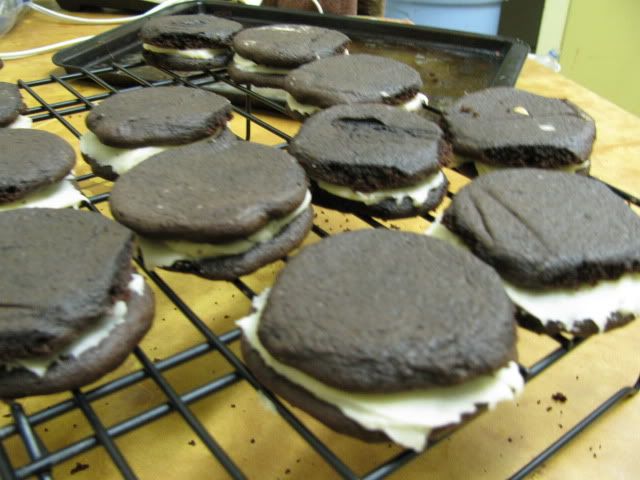 I love chocolate, and I was making them at the same time as the Buckeyes so of course I had to try dipping one in chocolate. VERY delicous!
I can't remember where I found the recipe, if it was on here, or through a Google search.
And the Buckeyes: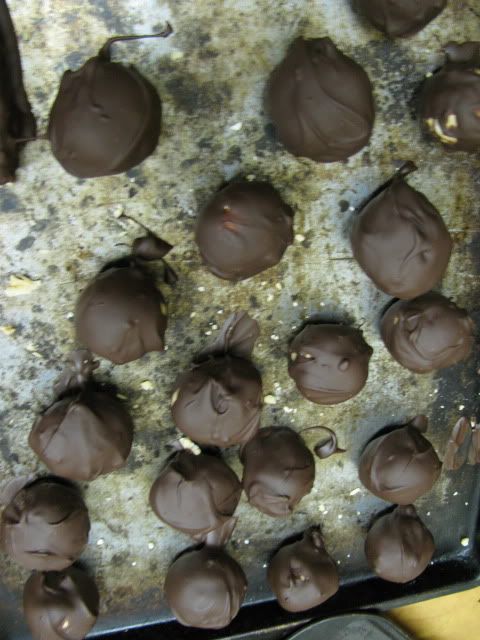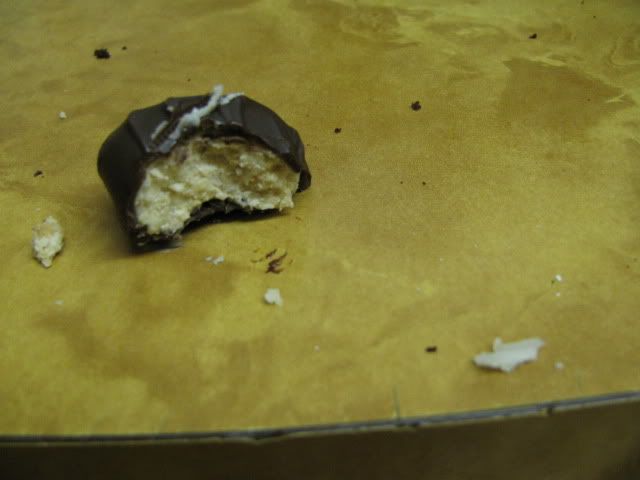 Very, very good. I found the recipe and can't seem to find the post now. If anybody finds the URL, post it,and I can add it to this post.