I was playing around with clay the other day, and I made those.
They're made from clay, painted with acrylics, and varnished.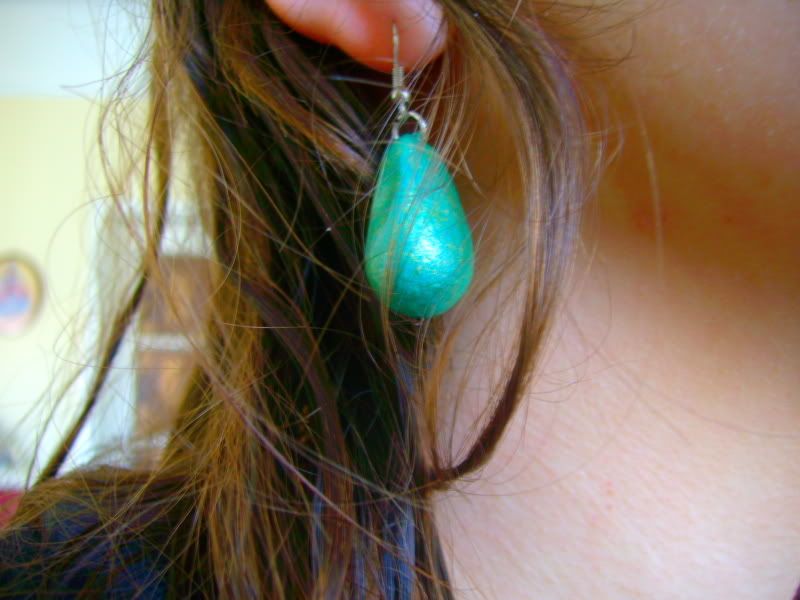 Me (with wet hair) wearing them.
I think I'm going to make more of those in other colors too. I really wnna make a red pair. What do you think?