First post in this section! I've recently aquired a sewing machine, and have been trucking along on it ever since. I've finally made something I'm not too embarrassed to post.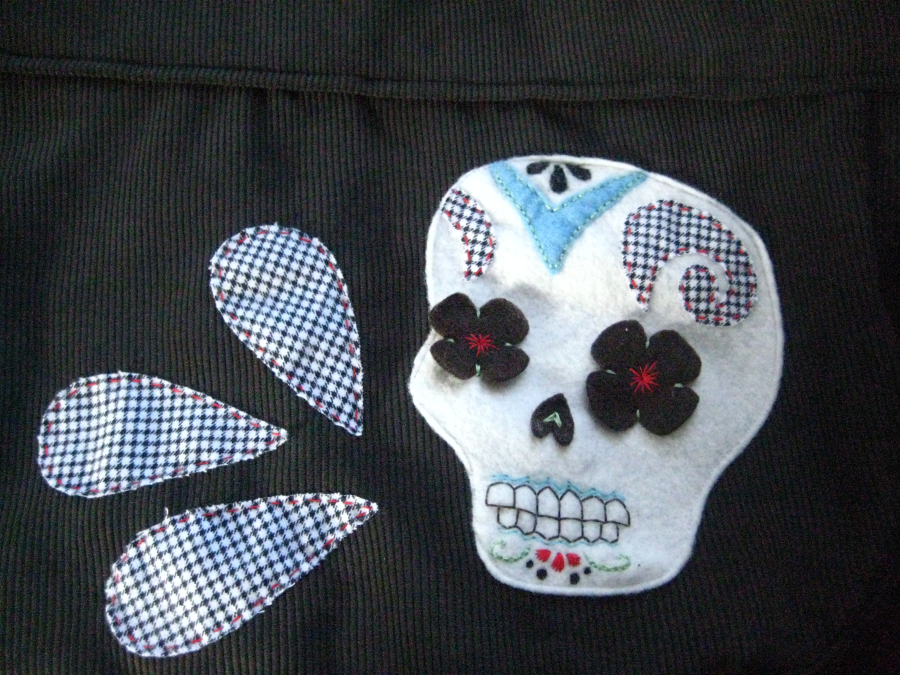 I embroidered a sugar skull on some felt and sewed it onto some corduroy.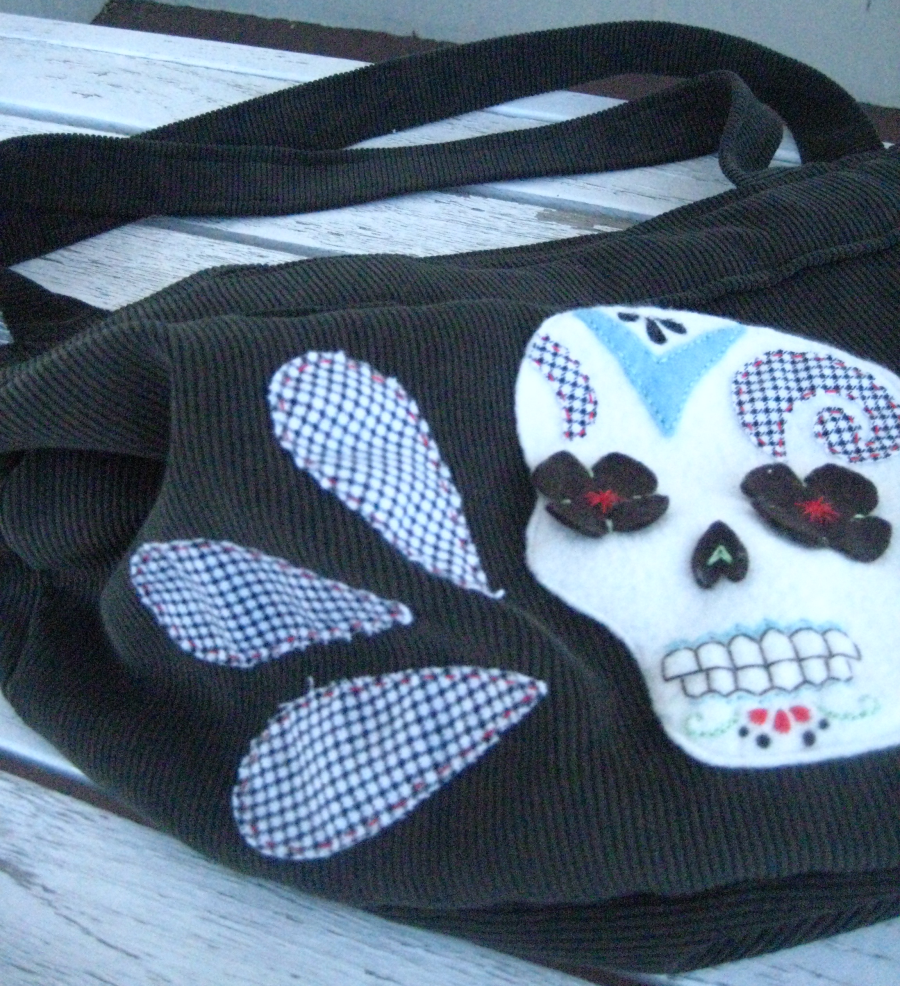 That corduroy became this bag.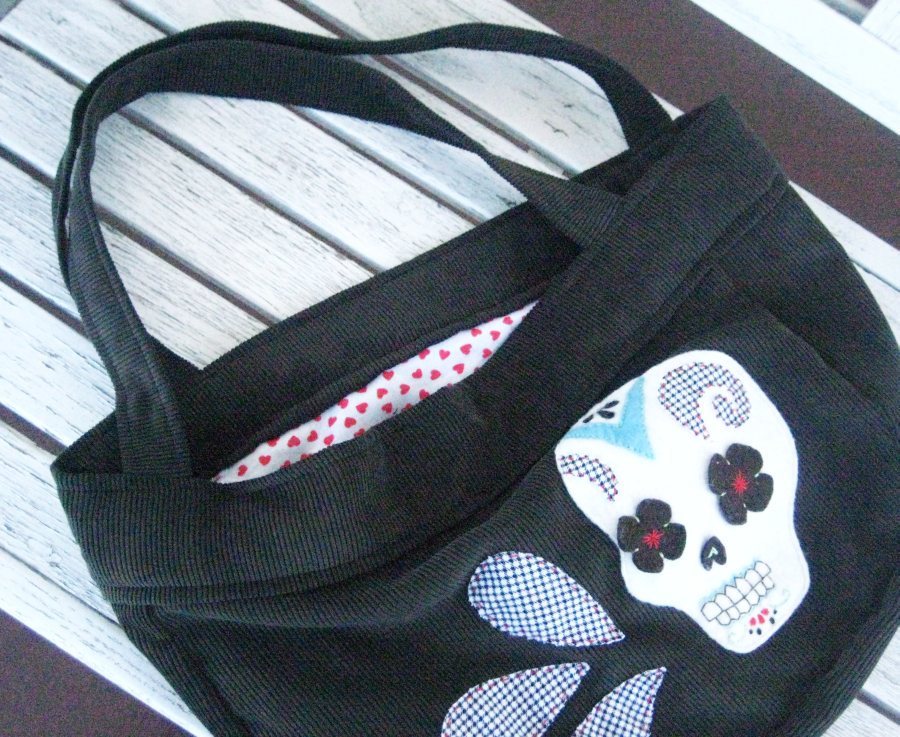 Another shot.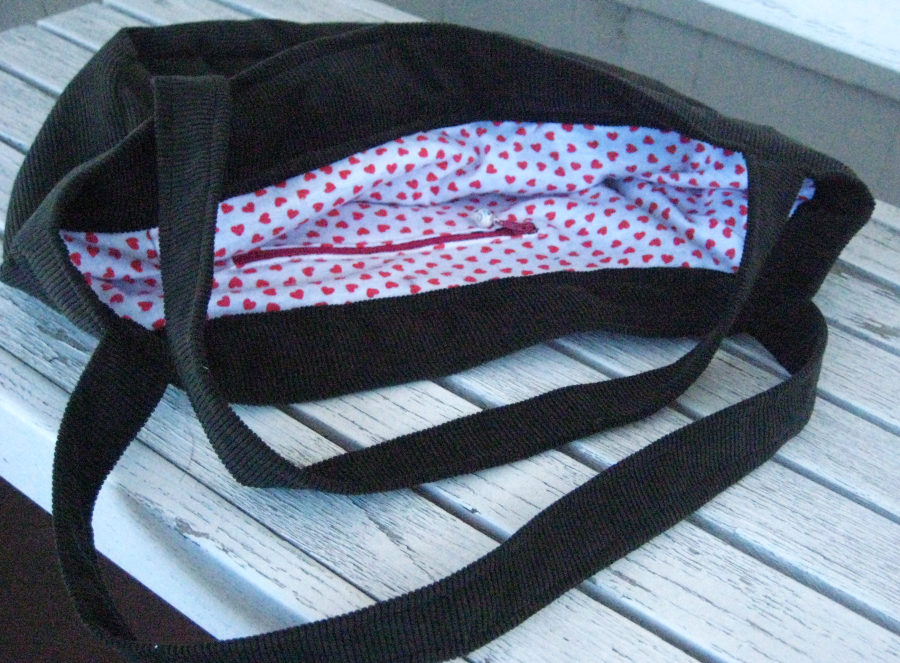 I lined it with heart-printed jersey, and put a zipper pocket in.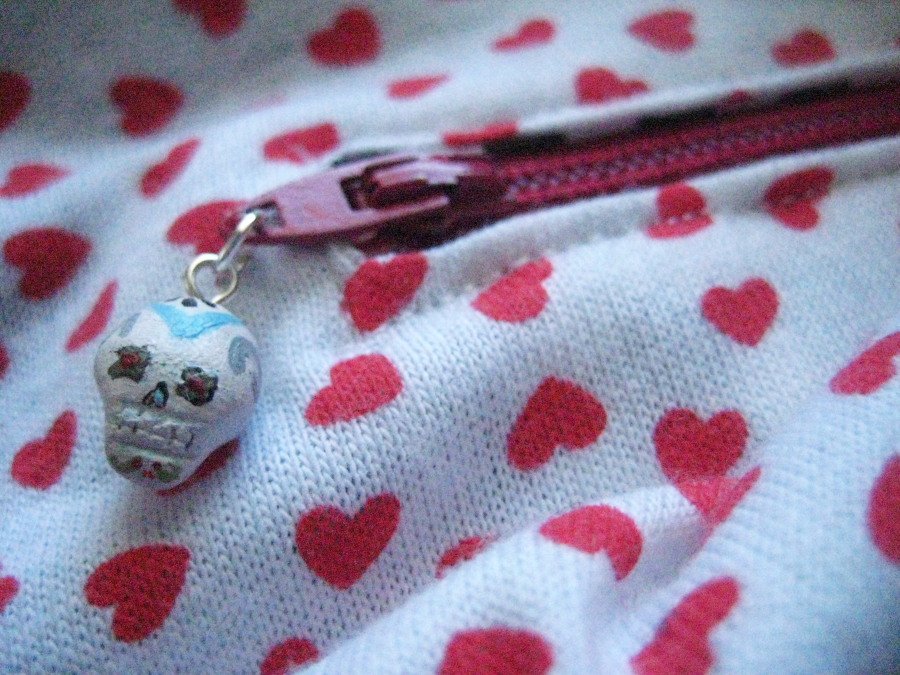 A polymer clay baby version of the sugar skull, for the zipper.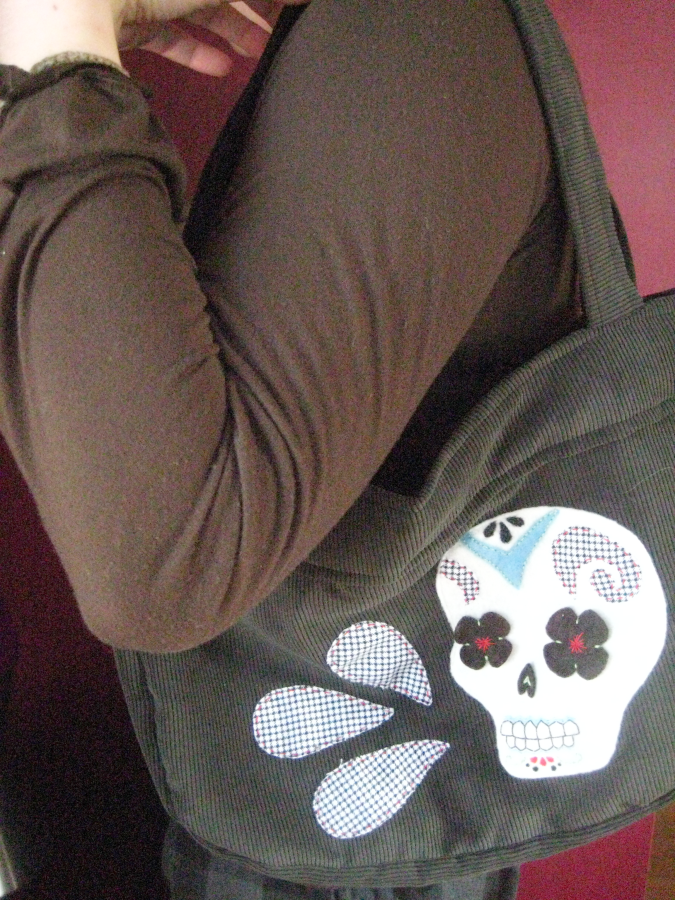 In action, on my sister the model.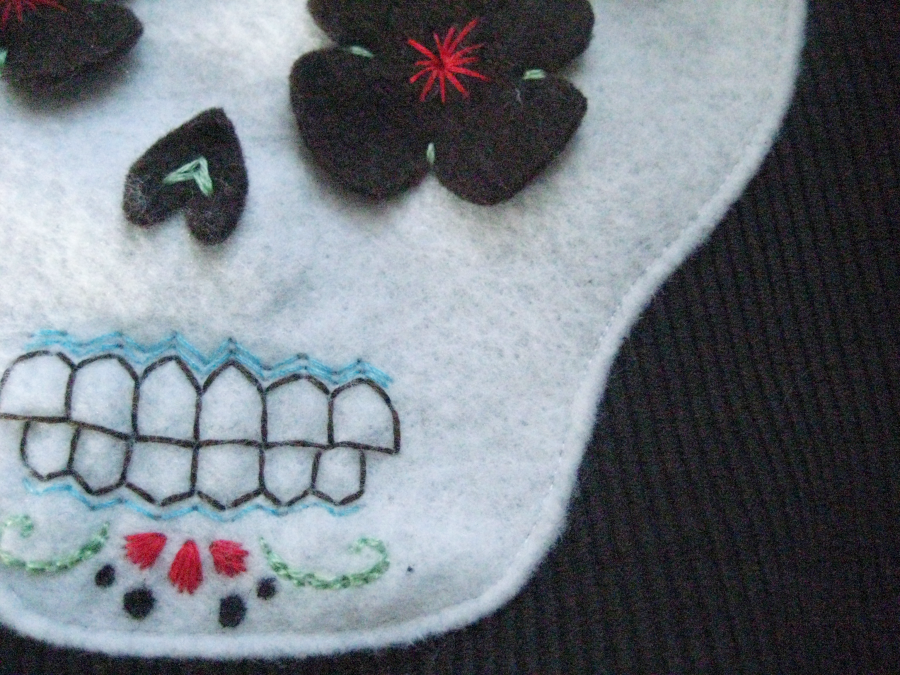 Aaaaaand details.
I would love any input, as this is my first real sewing success. Thanks!