Yesterday, I got home from surfing at the beach to find a lovely purple package sitting on my kitchen table.
It was my swap package from jrain, but you probably realised that already. I love everything that's inside, and I'm already putting most of it to good use! So, thank you!
Anywho, here's pictures of what jrain sent to me: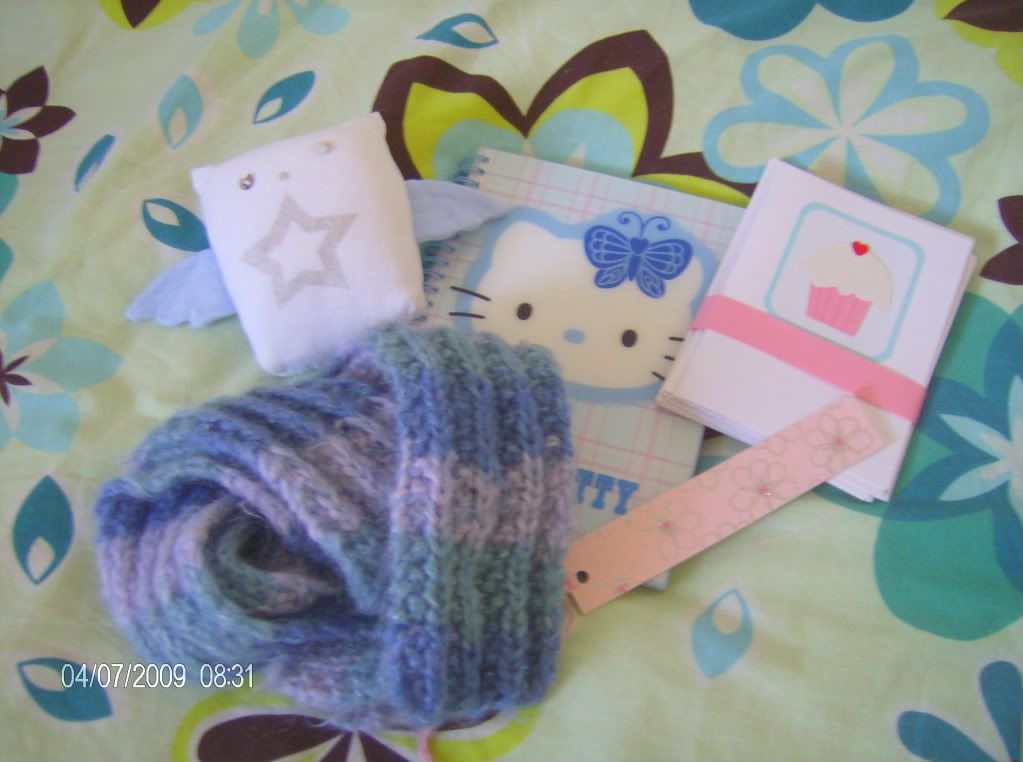 Inside my package was a little owl, from jrain's own pattern, (he's so cute!), a set of 5 cupcake notecards, which are fantastic, a flowery/glittery bookmark (
) & a lovely soft scarf in great colours, which is currently being modelled by my giant Eeyore until it's cold enough to sport outside.
Here's some close-up shots: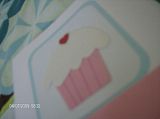 Thanks again, jrain! I love it all.