I needed some sort of crafty giftcard holder for Alycia's bday. So I made a 'snake that ate and ate'. You may recal (but probably not) that I made one in the past:
http://j9crafts.livejournal.com/8843.html
Box with airholes: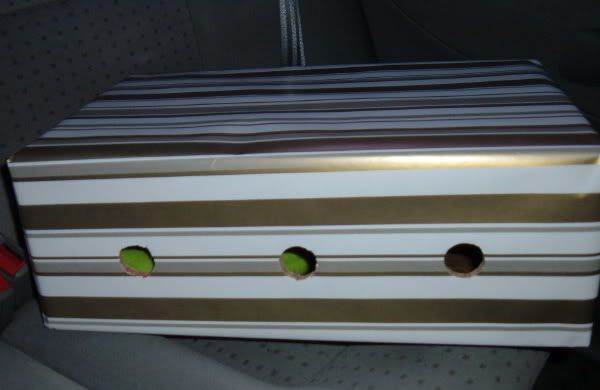 What's inside?"...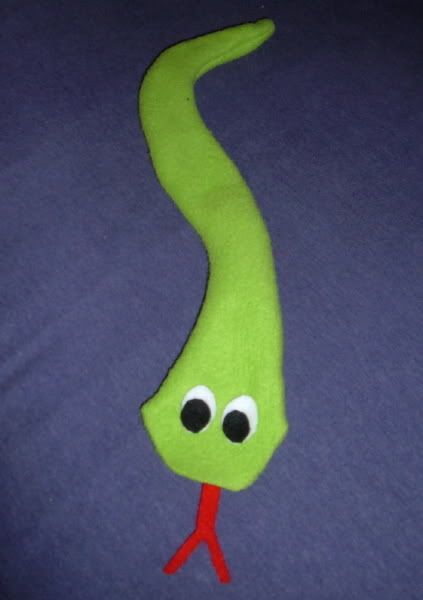 Inside Mr. Snake are the remains of his past meals: dead fish, dead baby snake and bevmo giftcard.