i recently crocheted a beanie for a friend... the cold weather is taking forever to get to Houston, but hey, never too early for a beanie, right?
well, this friend told other friends of his that i made it and i've sold two others made by request... here are in order the three beanies i have made:
(not me, but my head-model-friend)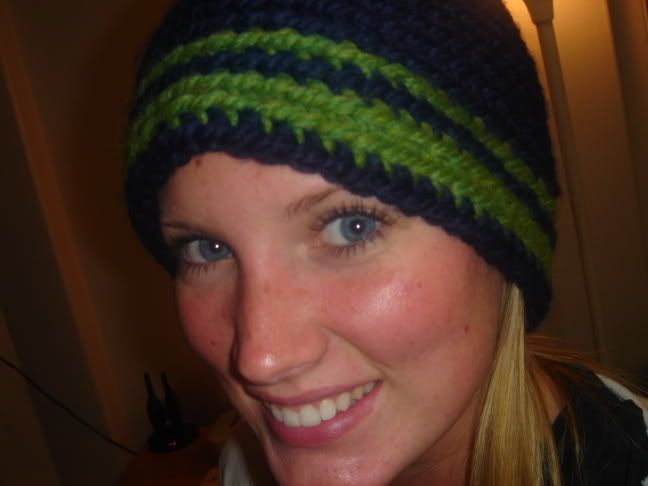 this next one was too big and not quite long enough for the person, so i made it smaller and added 2 extra rows on the bottom... still the same general style as the others, but not quite identical.
these suckers are pretty dense and stand up by themselves...
like i said, i've sold the last two, but i don't know if my pricing is good.
-the yarn is 20% wool/80% acrylic super bulky yarn
-each hat takes a little under one skein, priced at $5 a skein
-about 2-3 hours to make one
so i'm wondering, what would you pay for a hat like these? thanks for looking!