Wow. I've been neglecting Craftster lately...=/
But....I have a TON of pictures of all my new recon'd jewelry, so....without further ado...the stuff!!
First, a vintage reconstructed bracelet: I basically just restored the bracelet and added the cool bow clasp thing: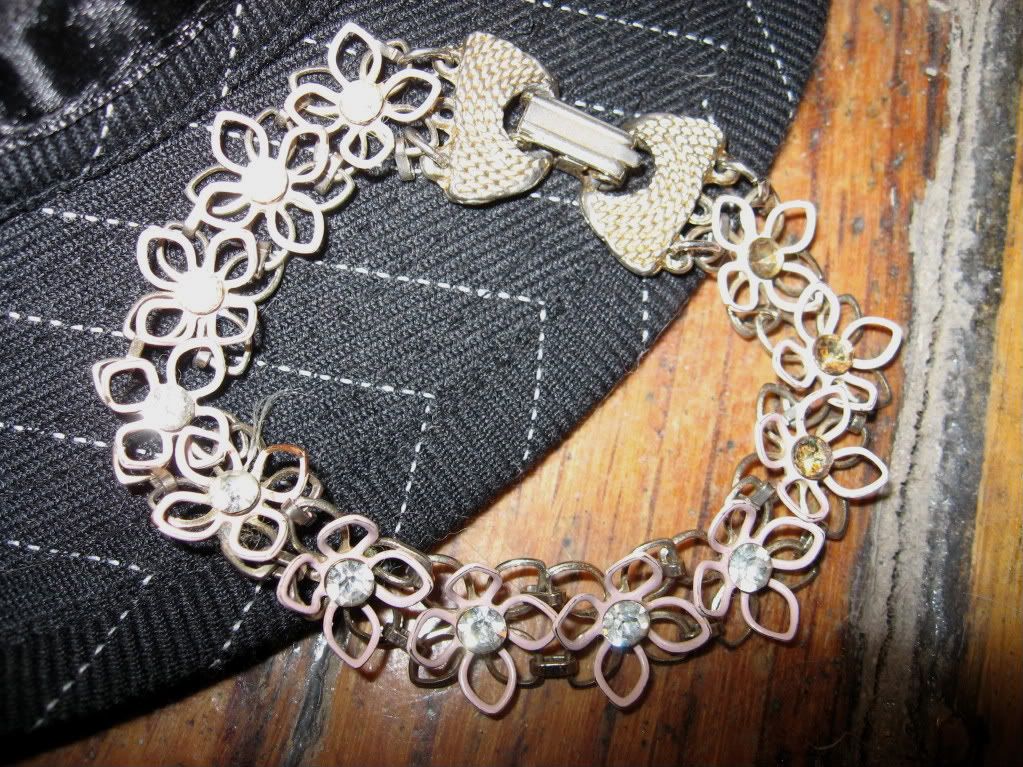 OK, next: Some reconstructed beaded bracelets: (The smalller one is a kids' bracelet):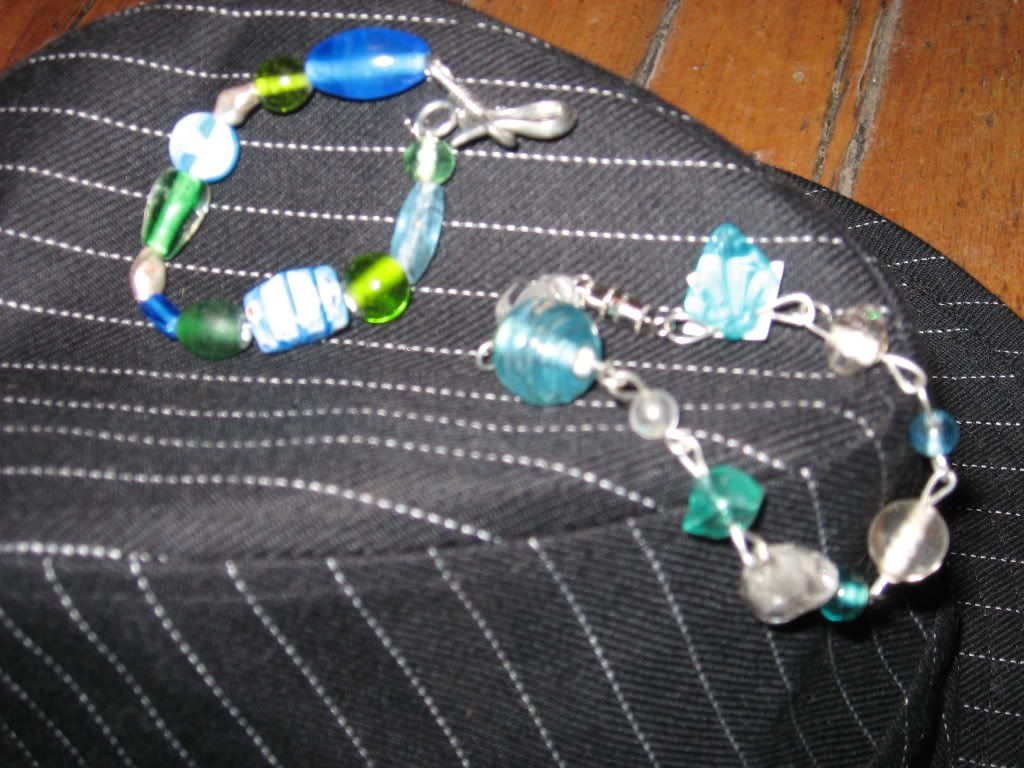 Um...next are some memory wire bracelets I made with some more beads mostly from old jewelry pieces, etc.: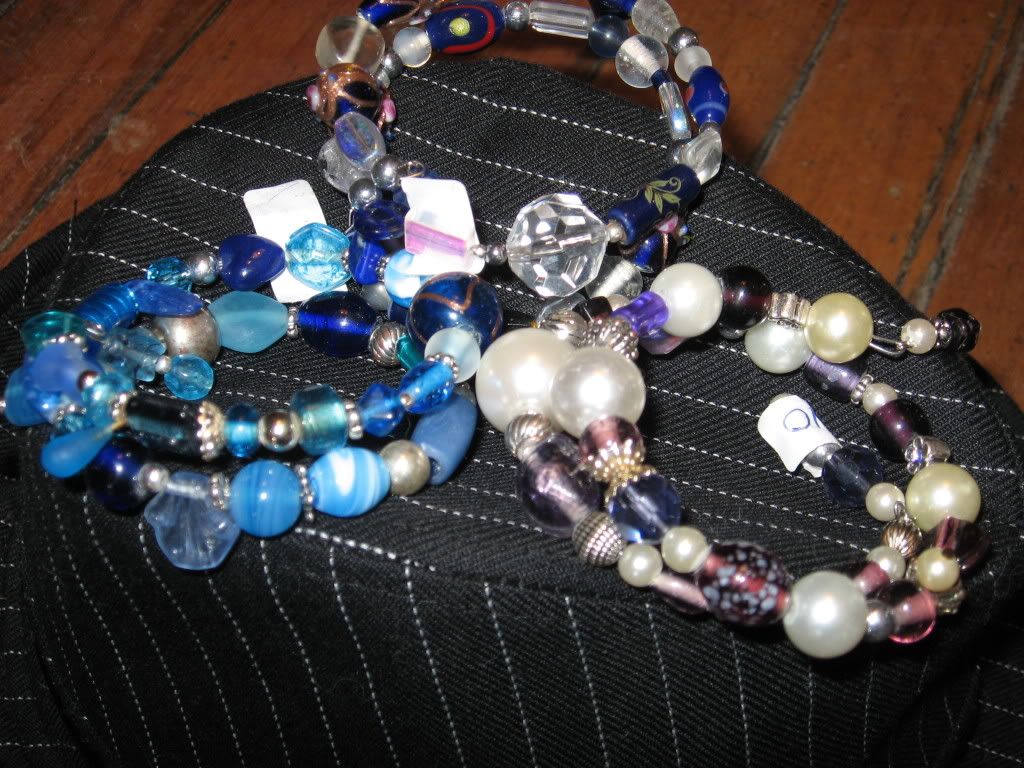 And my favorite, the purple and white one, all by itself: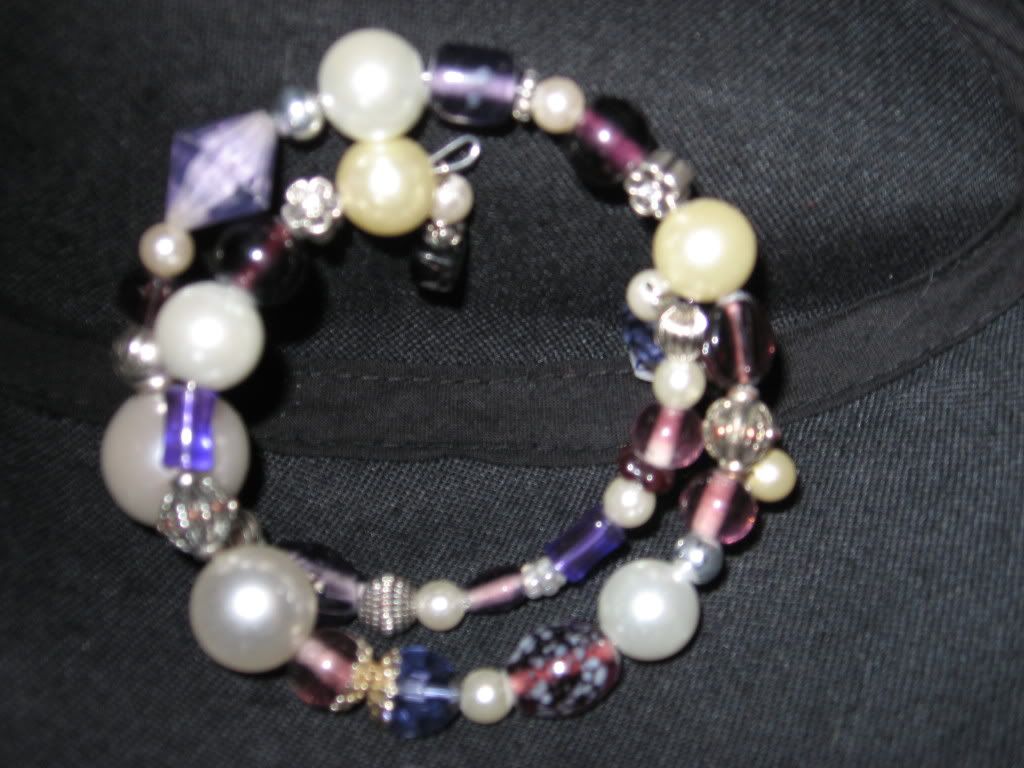 Next, a charm bracelet with just random buttons, charms, etc. on: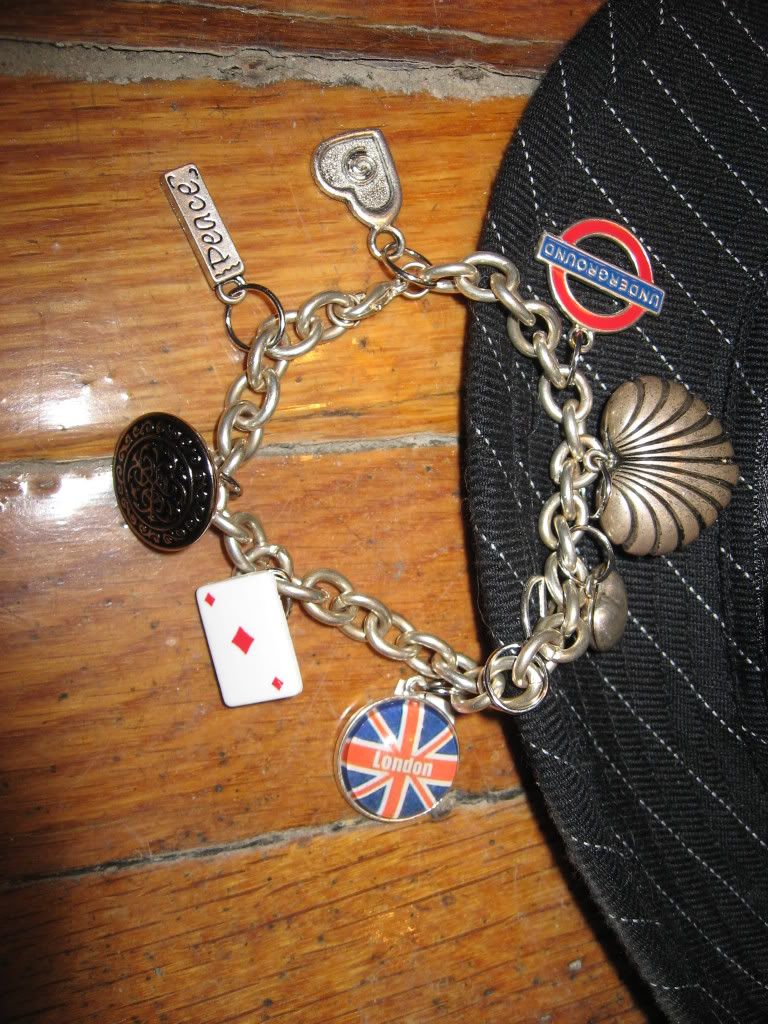 Next- Rings!!
All together: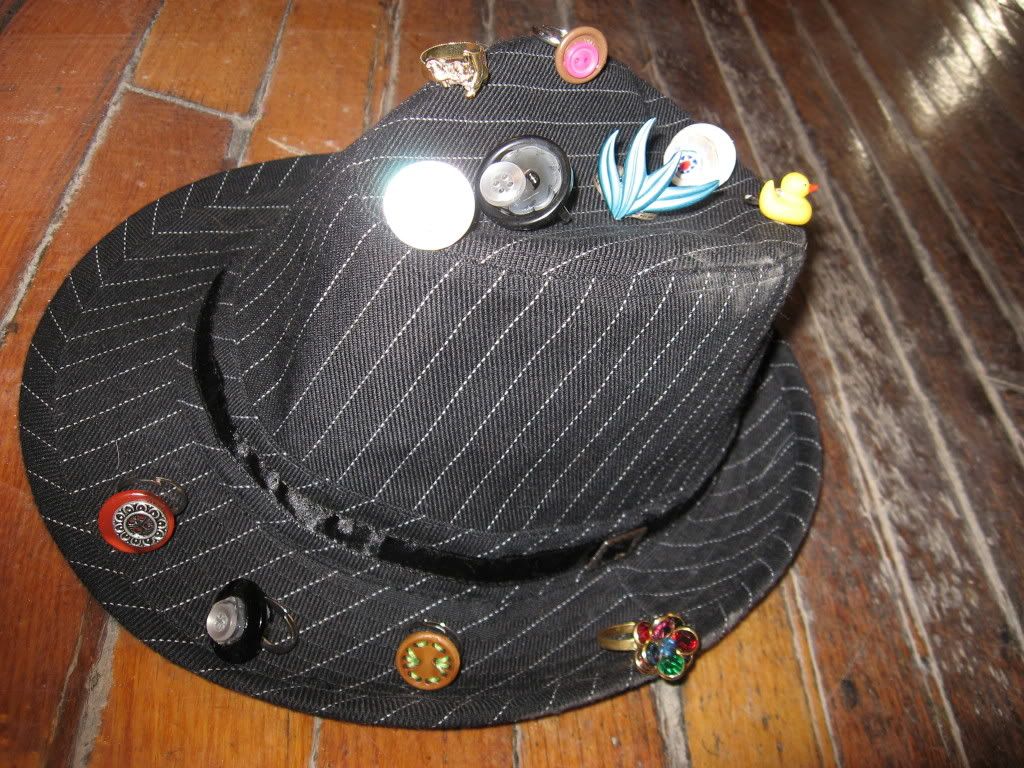 Just the button rings: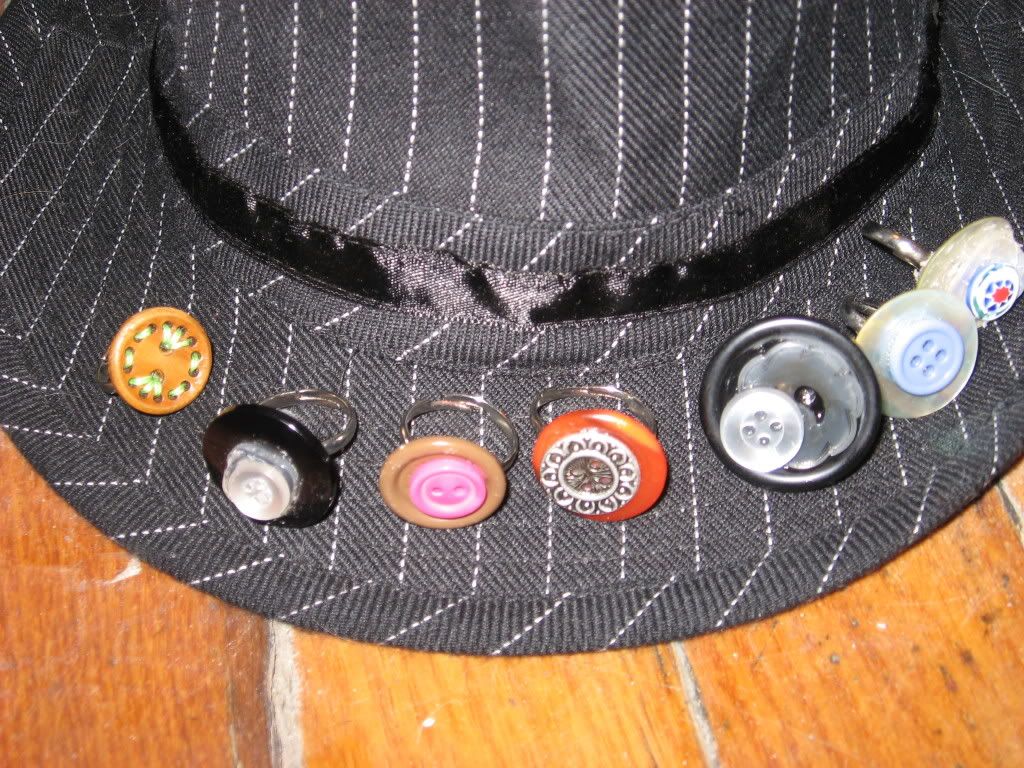 The other ones (from left, little shoes, rubber ducky, flower (from an earring) and wings (also from an earring):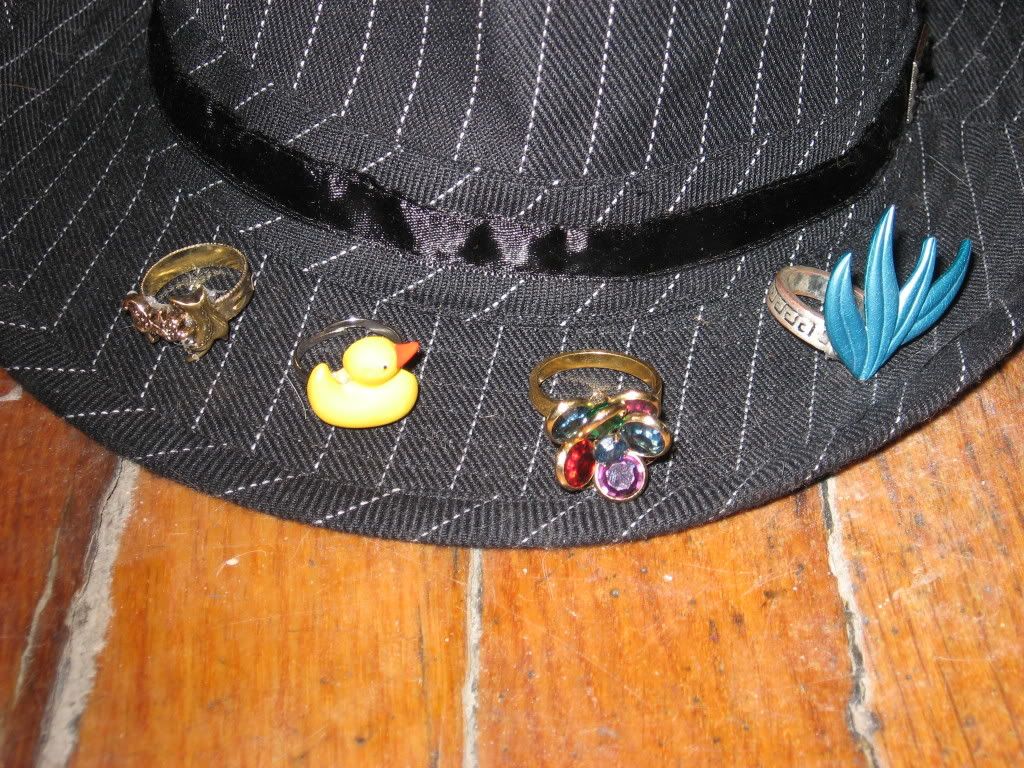 AND NOW! My earring board: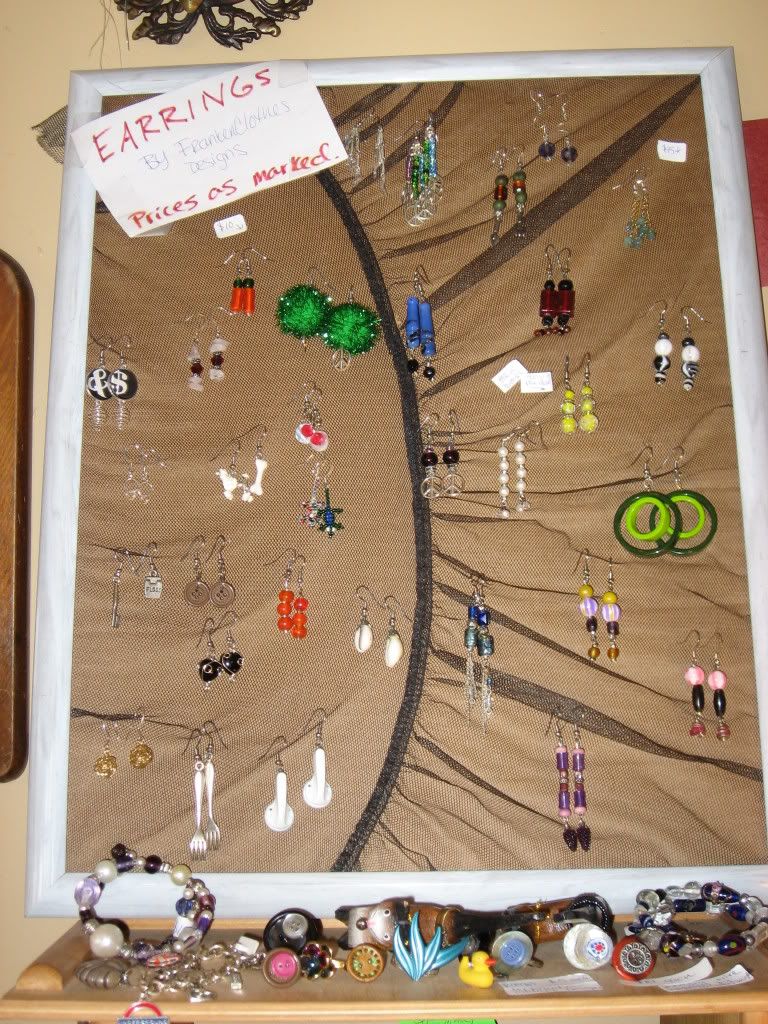 And some close-ups:
Earbuds: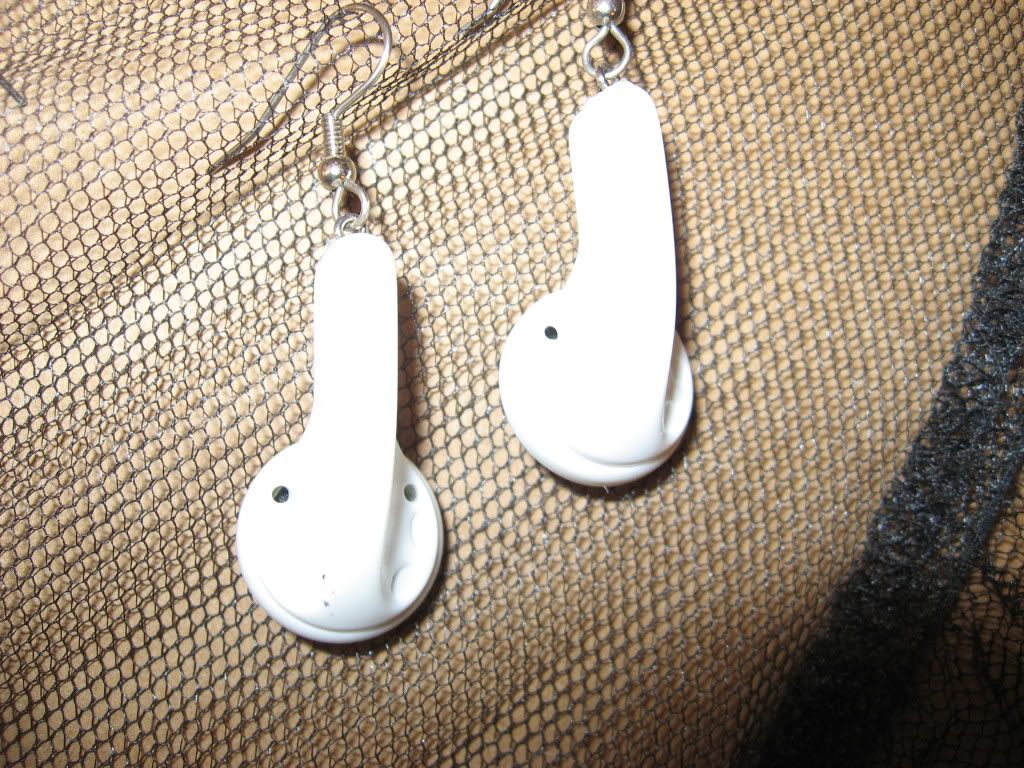 Forks: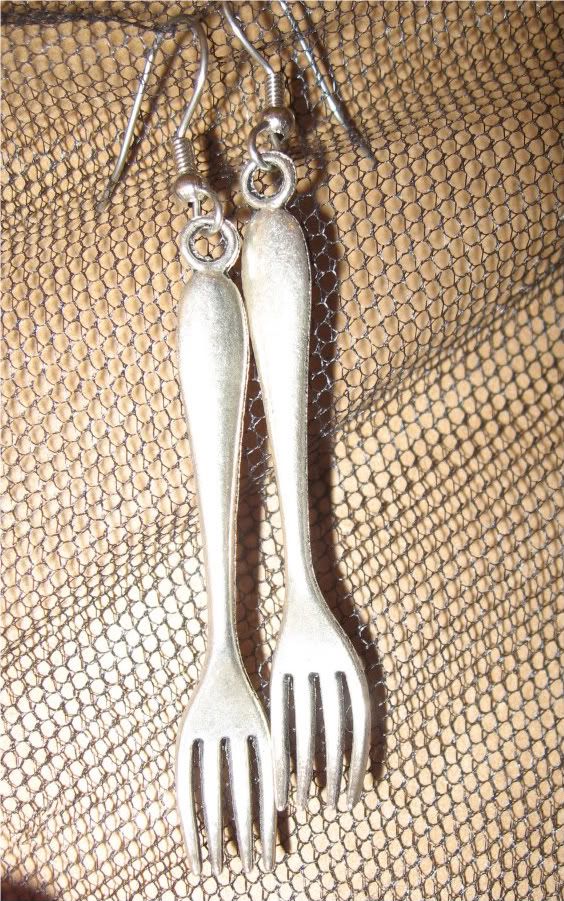 Black beads and wire: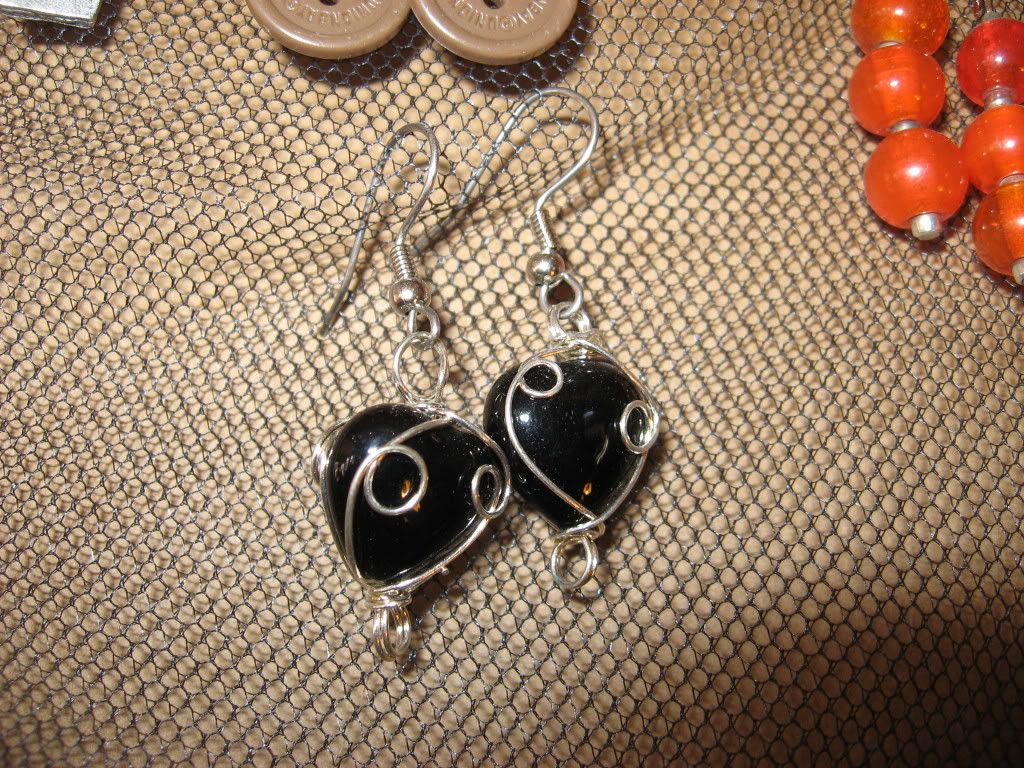 Orange beads and cowrie shells: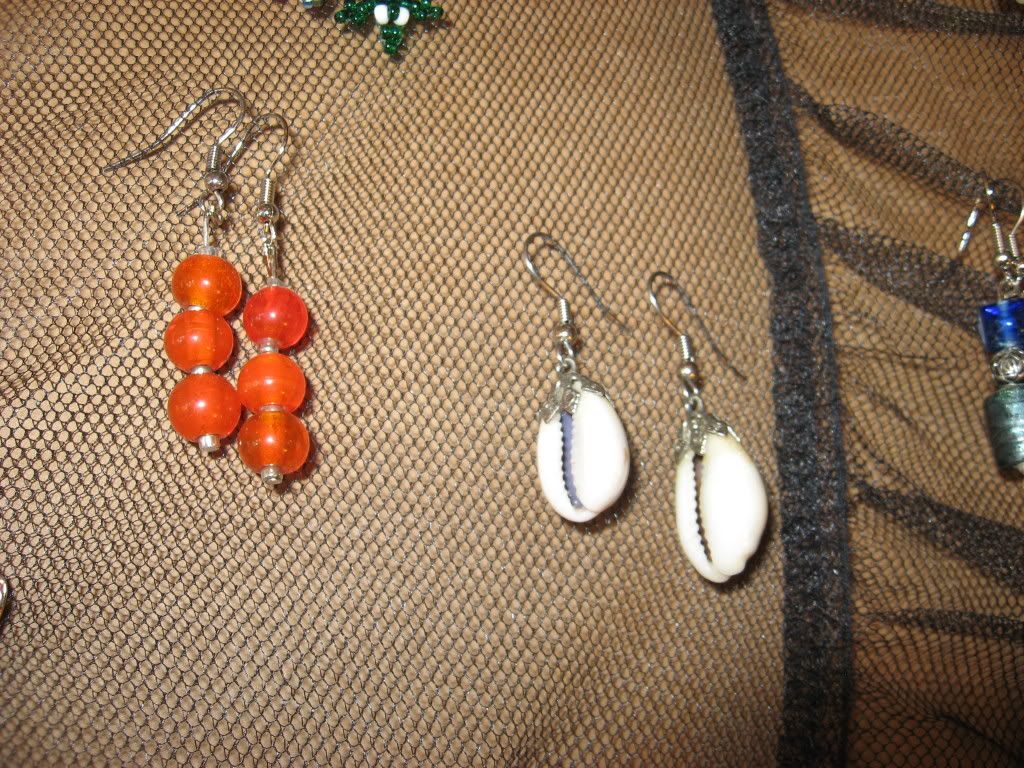 Toothpaste and floss and brown buttons: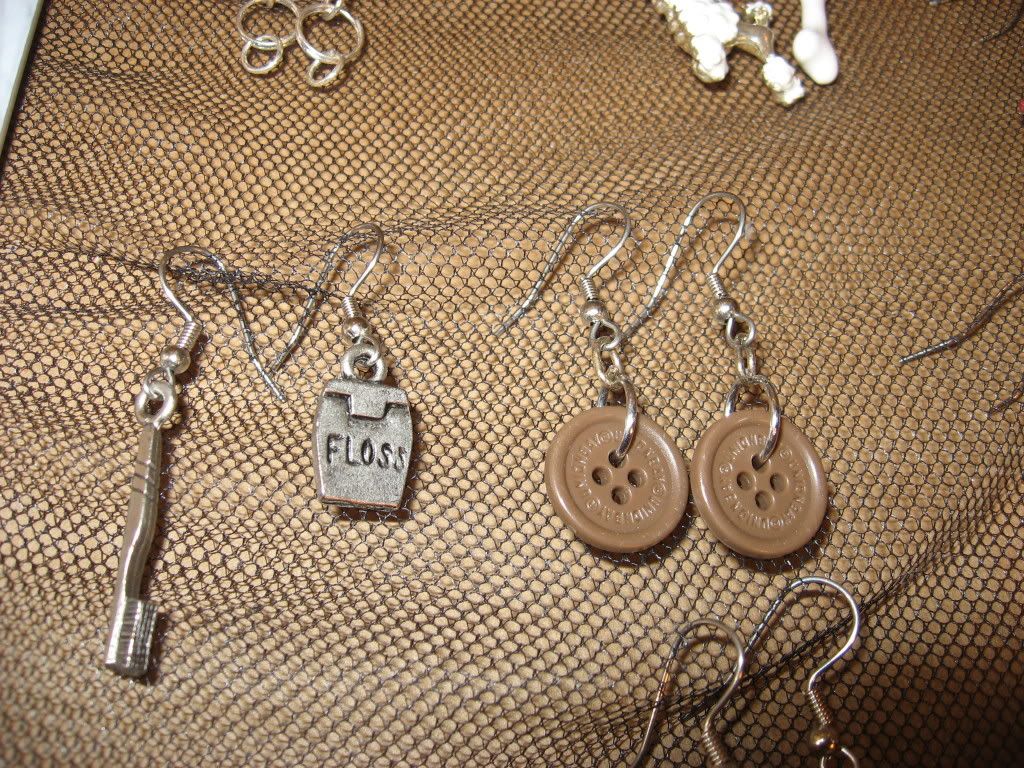 Little loops and punctuation: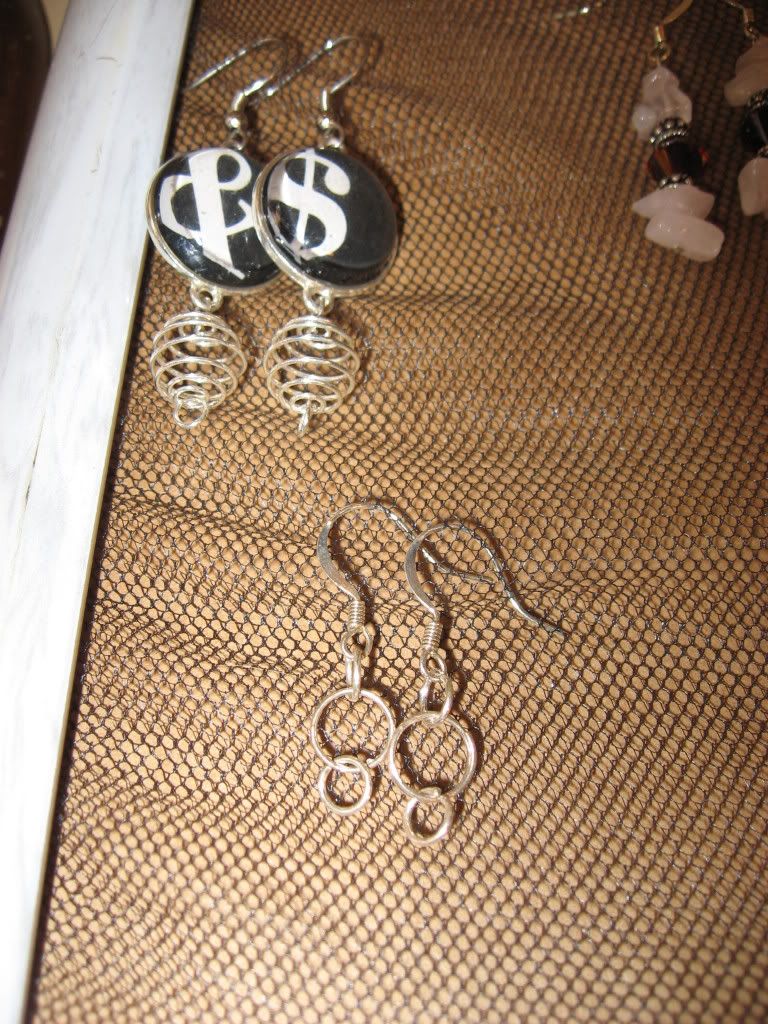 Peace signs and Leaves:
Peace Signs (again, because they looked kind of strange in the first picture, I think) and garden tools: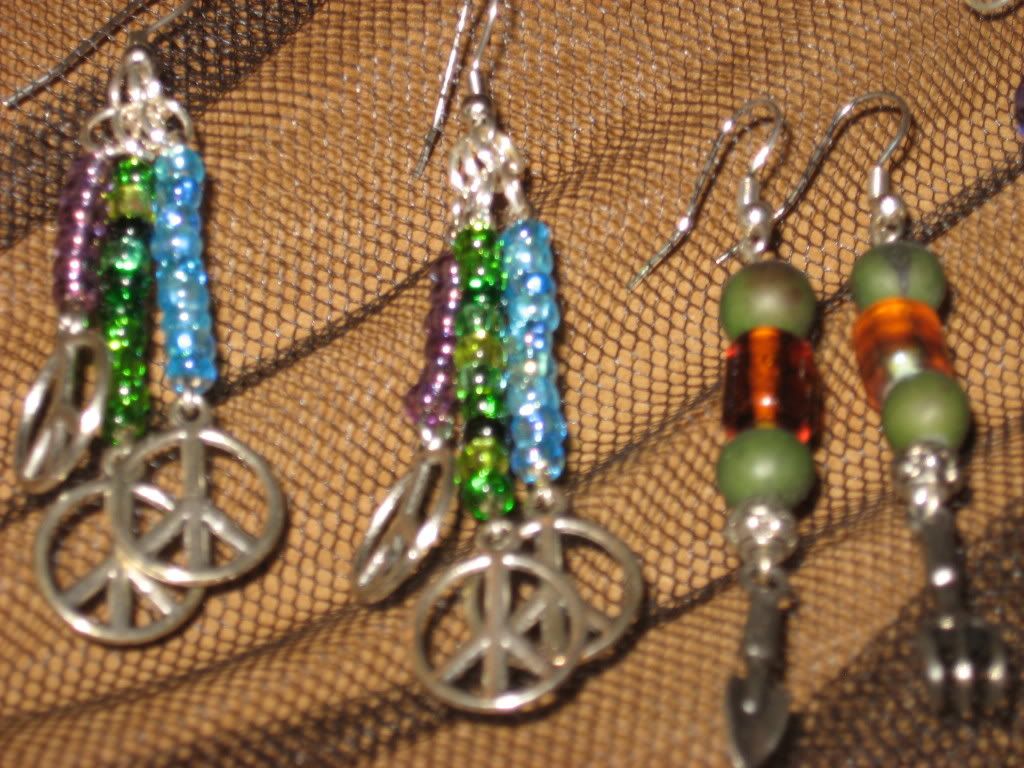 Swirly with purple beads (sorry for the crappy quality):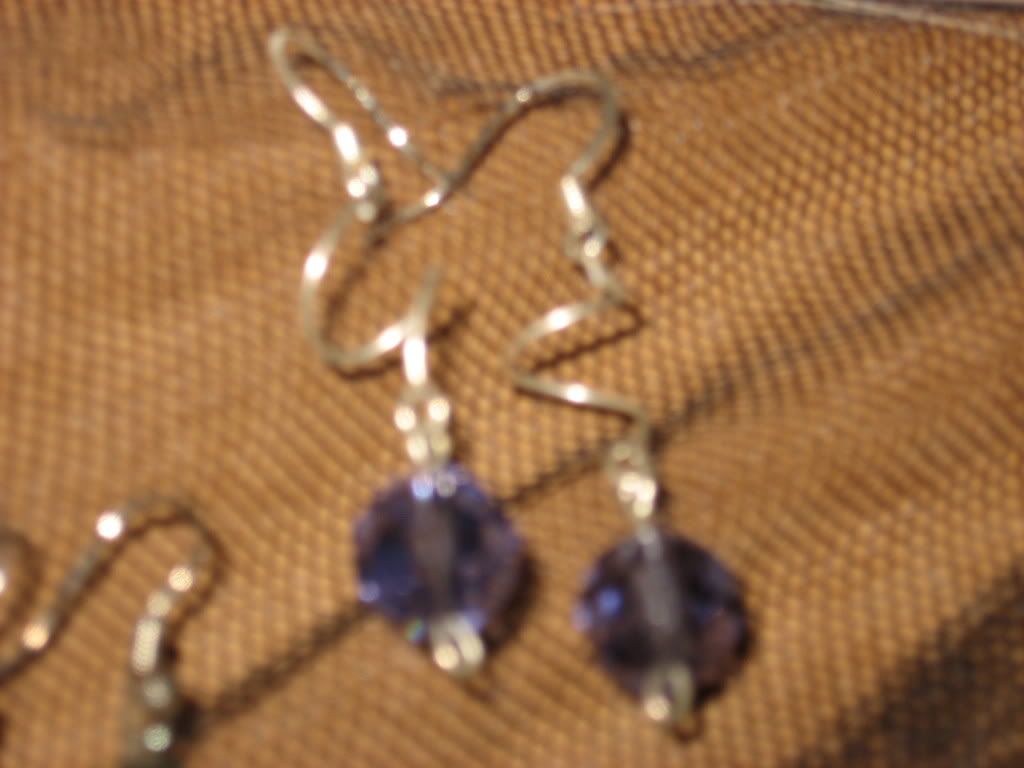 Grapes: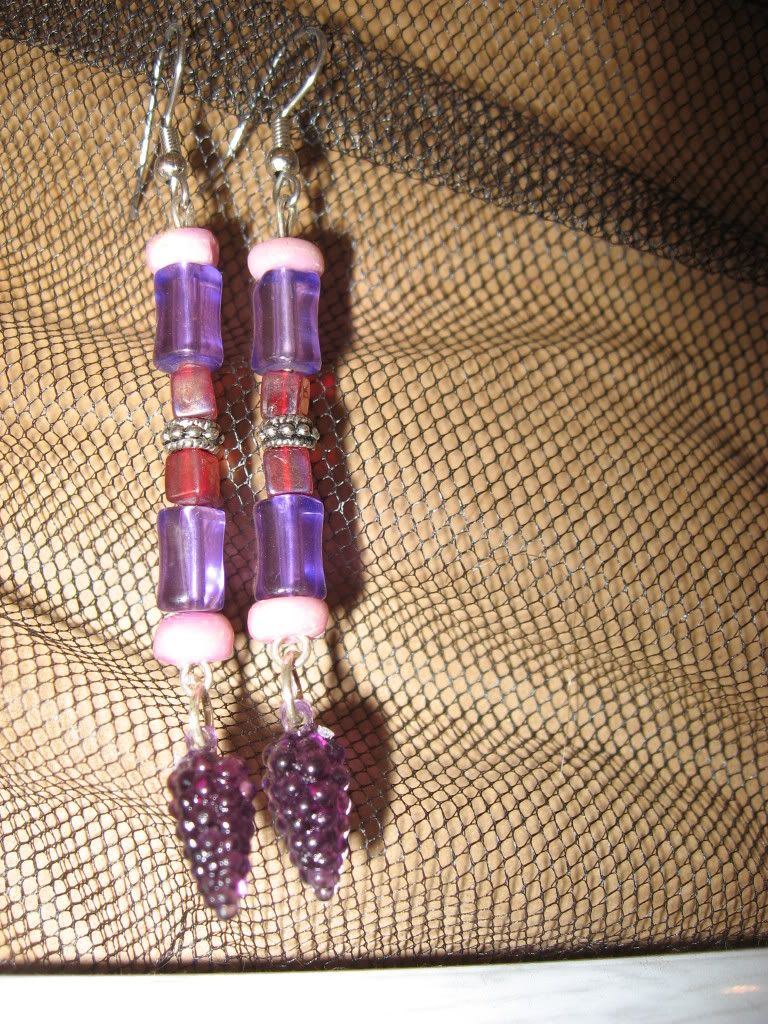 Retro green hoops: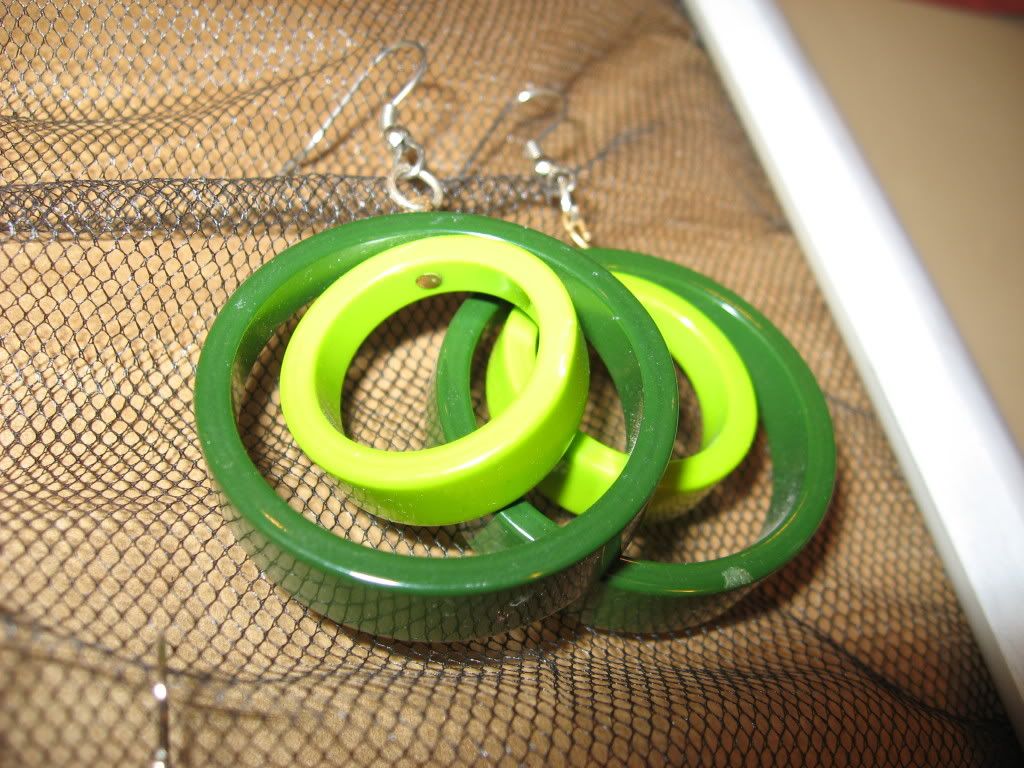 Yay. OK, necklaces (and that's it, I promise
)
First, pie necklace. This is so simple, but I love it because:
pie!!!!
Next, Across the Universe necklace. Not altogether sure if I like it...what do y'all think?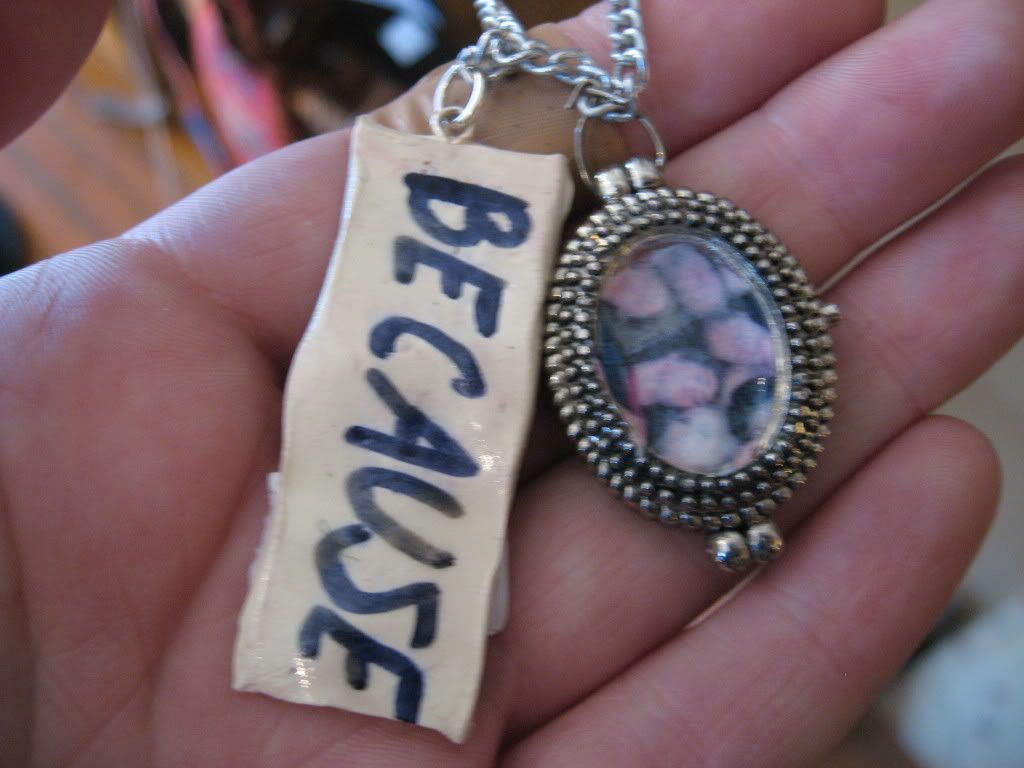 OK next- decoupaged lady necklace: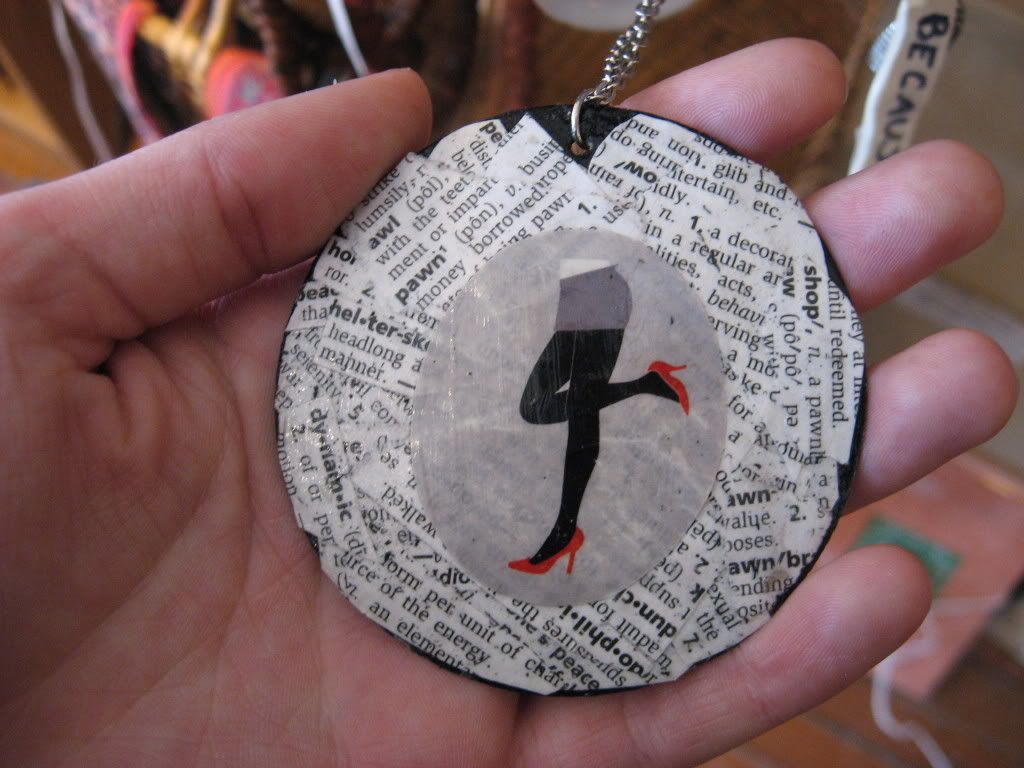 And...AWESOME junk necklace- with random things- beads, charms, bells, awesome stuff. I ♥ this necklace. Do you?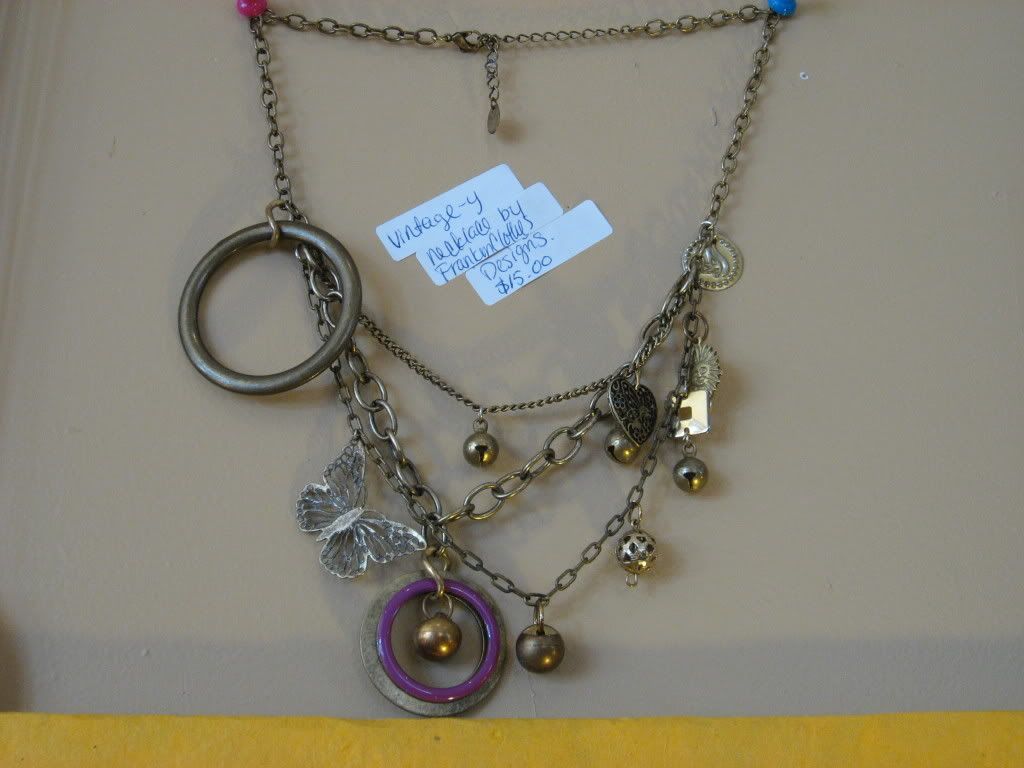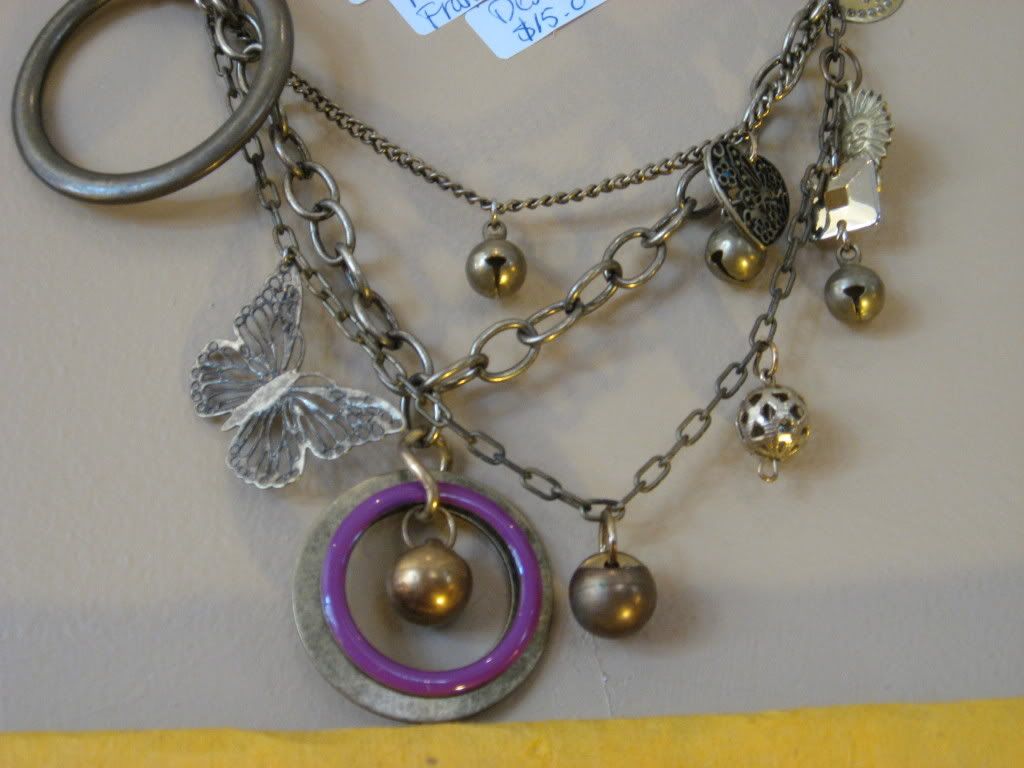 NEXT-Bottlecap necklace-pretty simple, but I love it: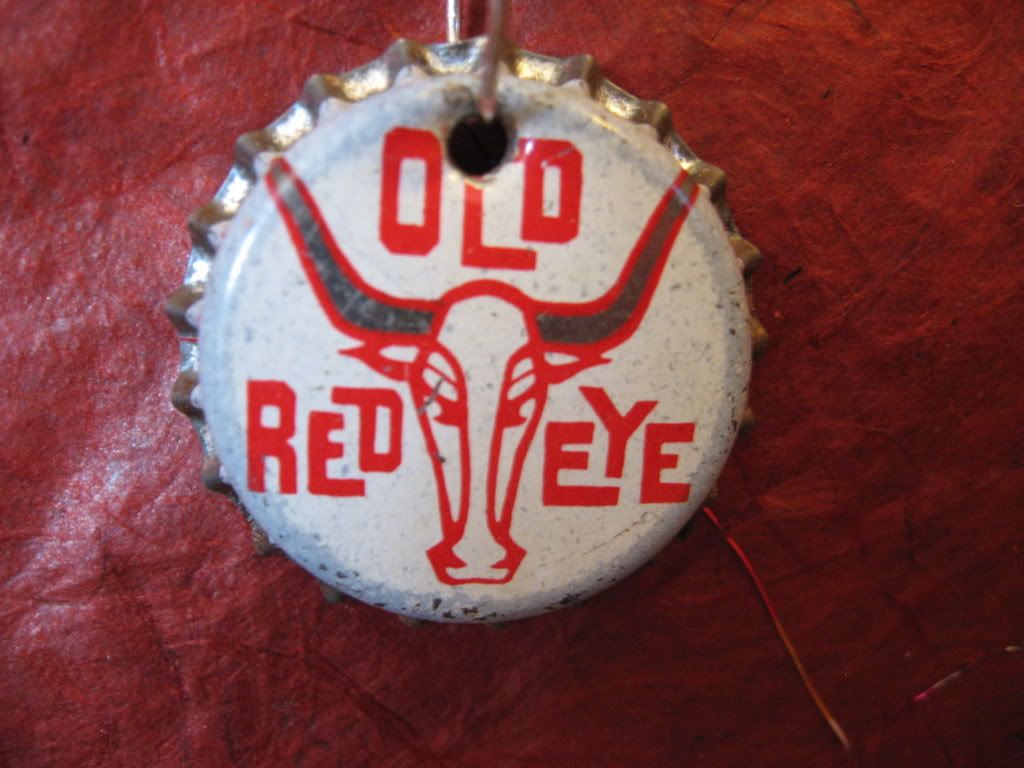 Punctuation necklace (goes with the earrings):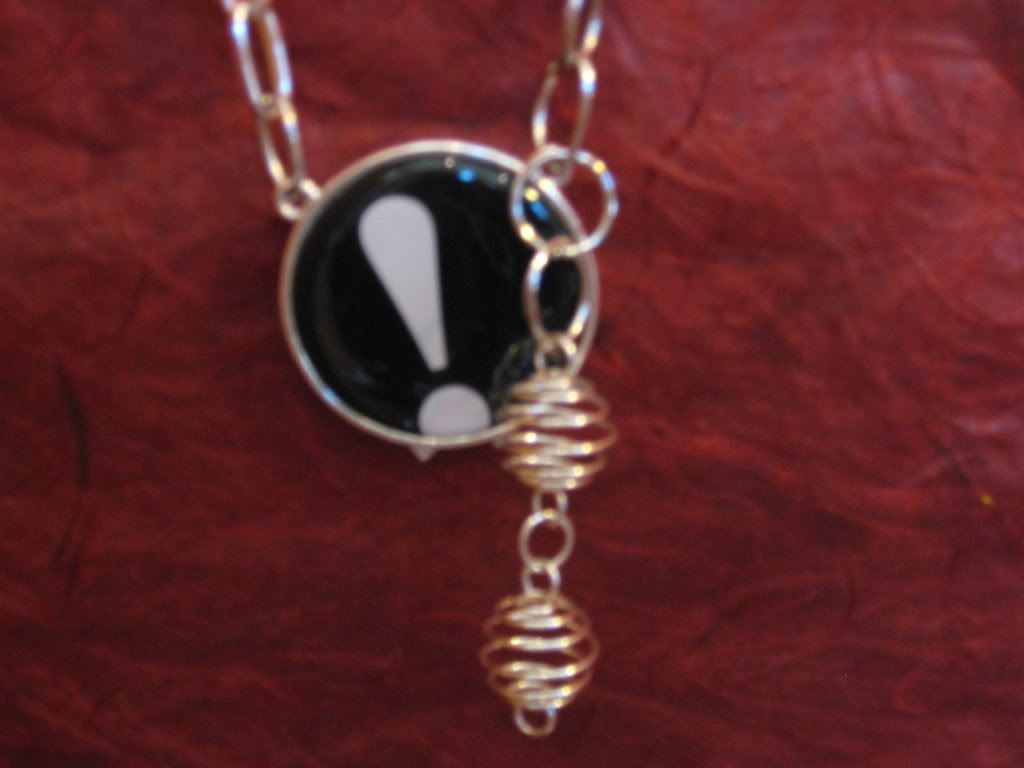 Glass rings on ribbon necklace: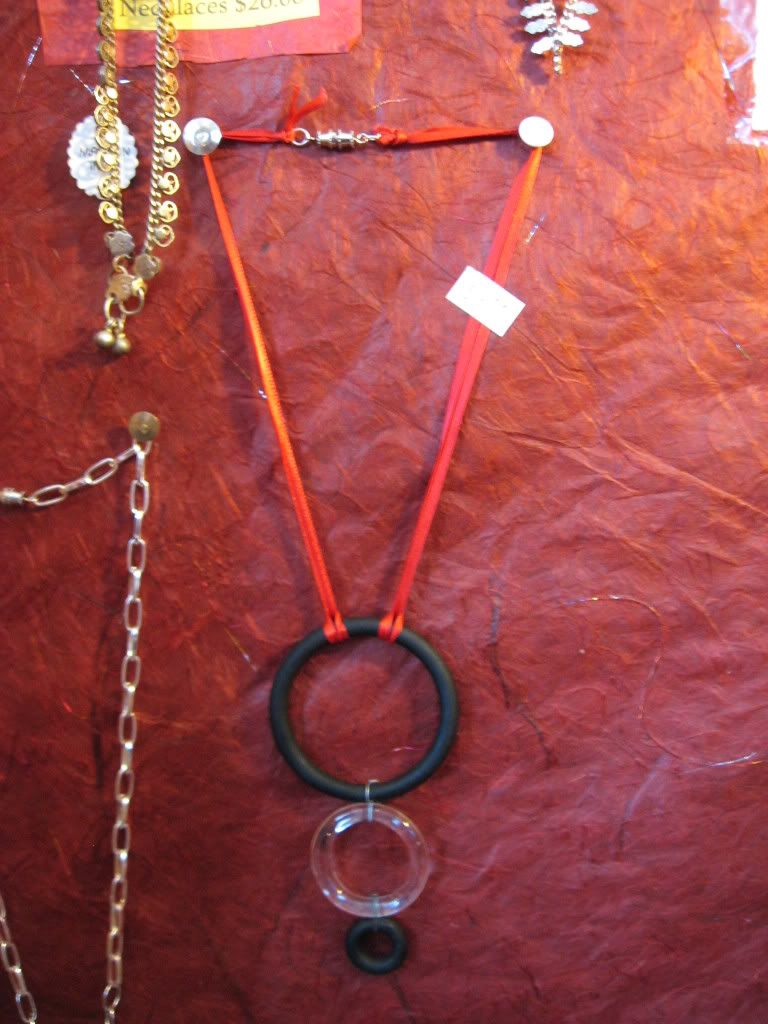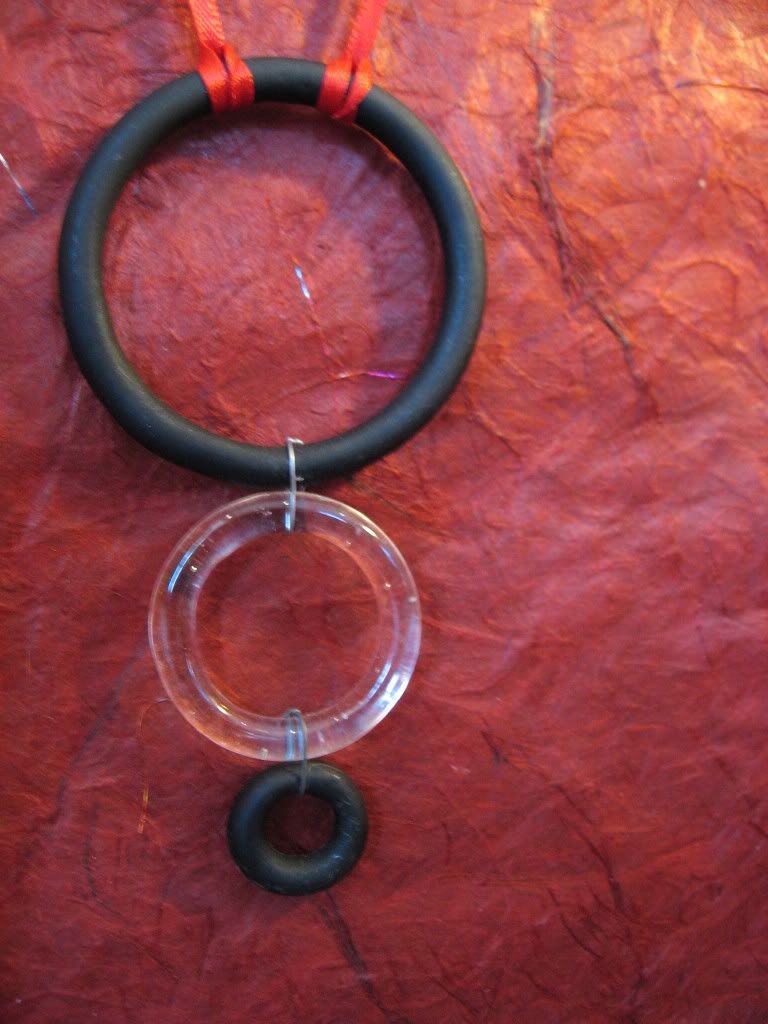 And Steampunk-y necklace: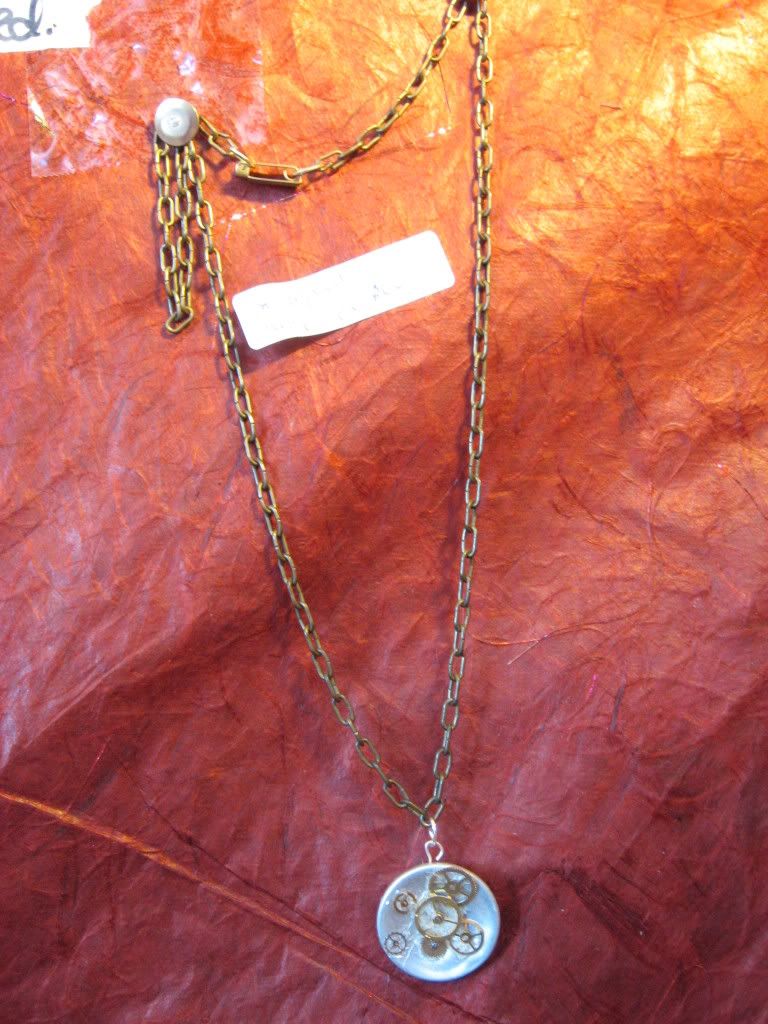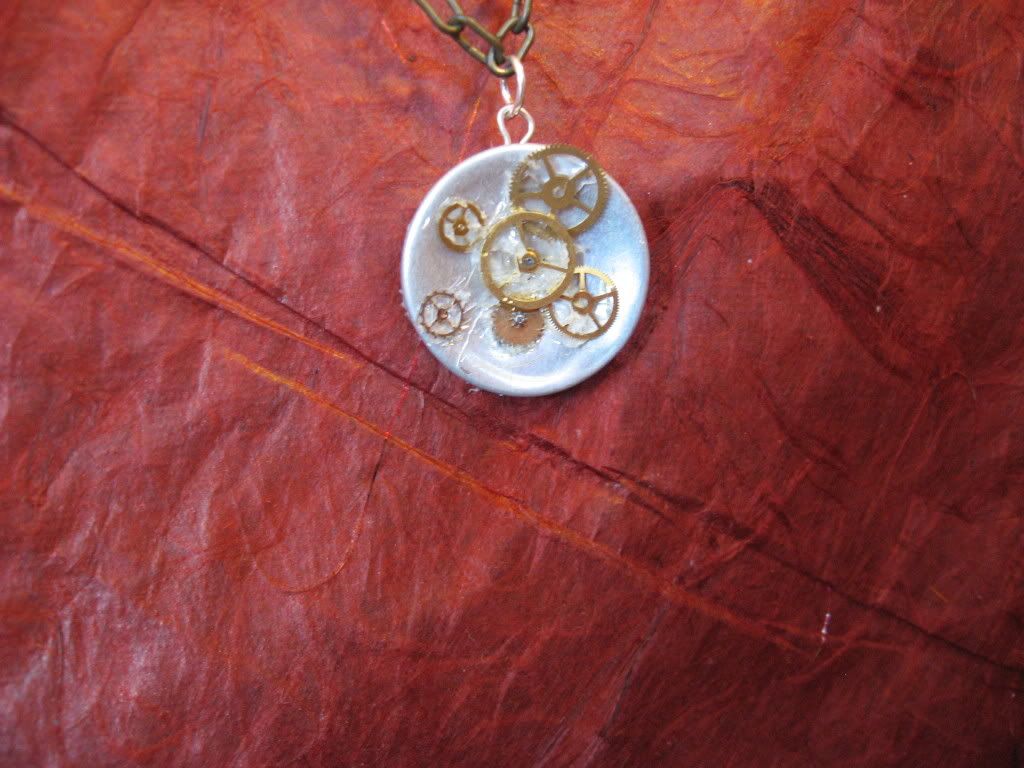 Wow. That's it. Thanks for putting up with the crazy long post and all the pictures. PLEASE tell me what you think! I ♥ comments!!!
~M