Hello all! I'm new here and was wondering what you guys think
Yesterday I was trying to figure out how to incorporate a bandana into my design, when I thought of using it as the halter top. I like how it came out so I'm definitaly going to be making more in the future...
I was thinking of selling it on ebay, but I'm not sure. Its made from this aqua stretch fabric and a zebra bandana. No patterns or anything were used.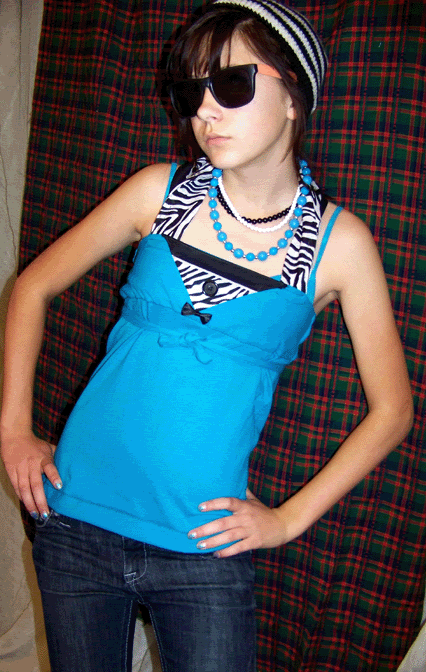 Any opinions would be greatly appreciated!