OKAY WE HAVE PICTURES AND LOTS OF THEM!!!
This is the package I received from monkey_girl in all its awesomeness
The entire package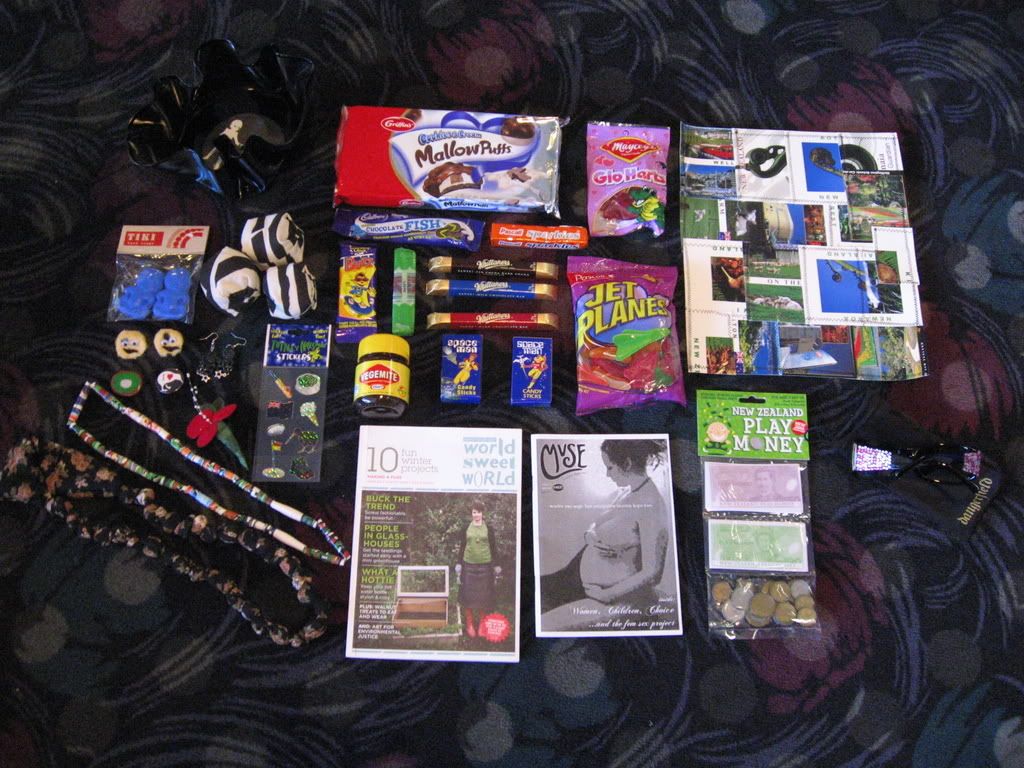 Cute earrings and pins!!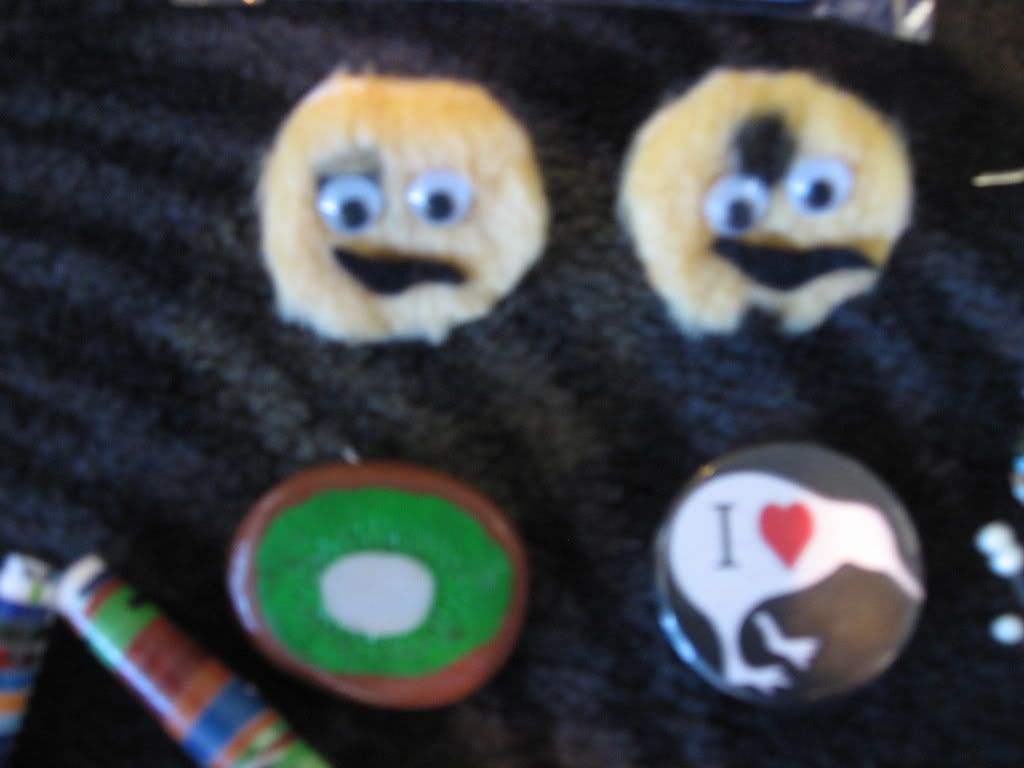 Necklaces and a cute pin made by the lovely monkey_girl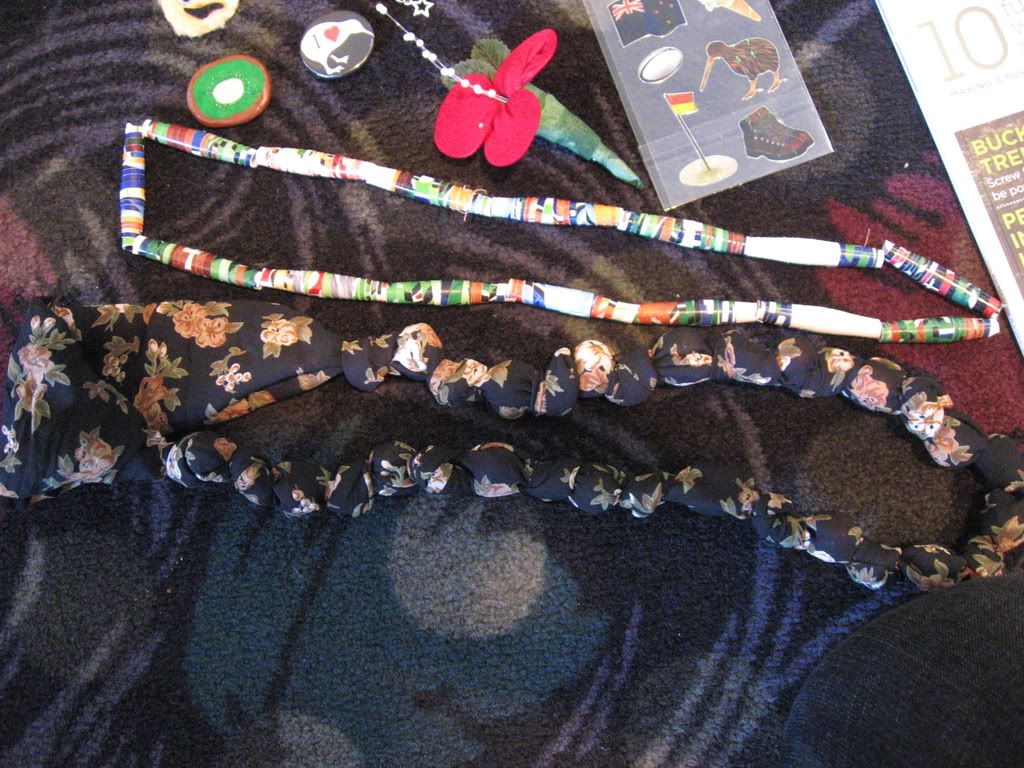 JUGGLING BALLS!!!!! I'm teaching myself right now, it keeps my co-workers and I entertained during a slow night
(She also made these by the way!)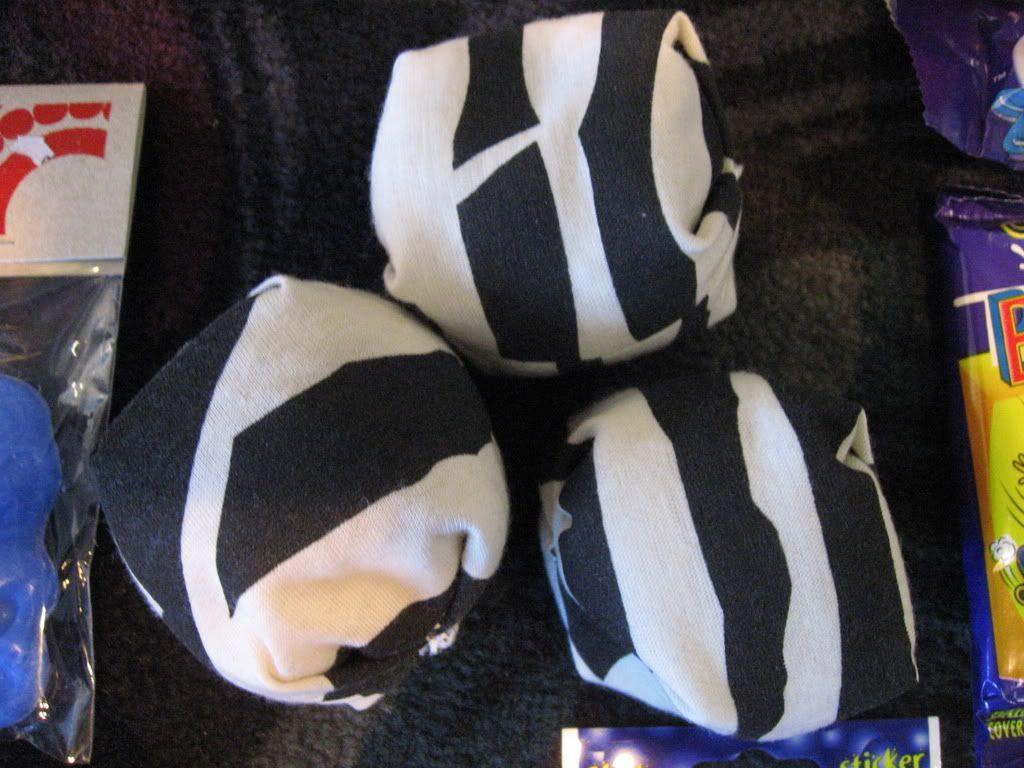 Postcards that are sewn together...they're up on my wall at home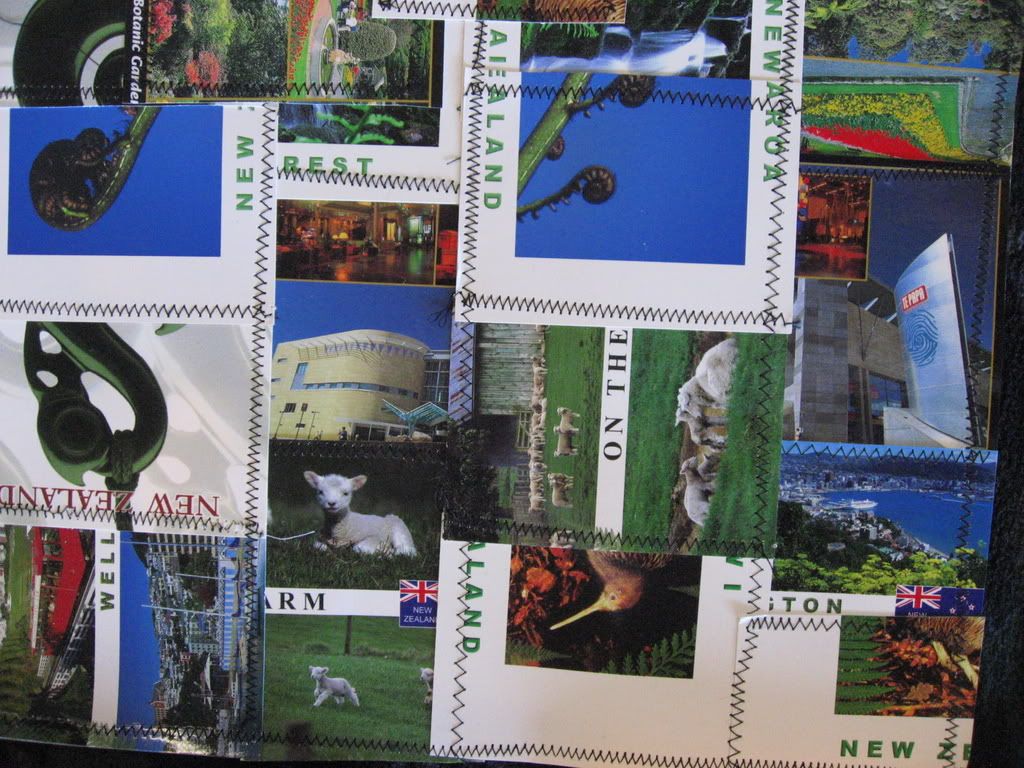 A RECORD BOWL!!!!! I love this...its sitting on top of my record player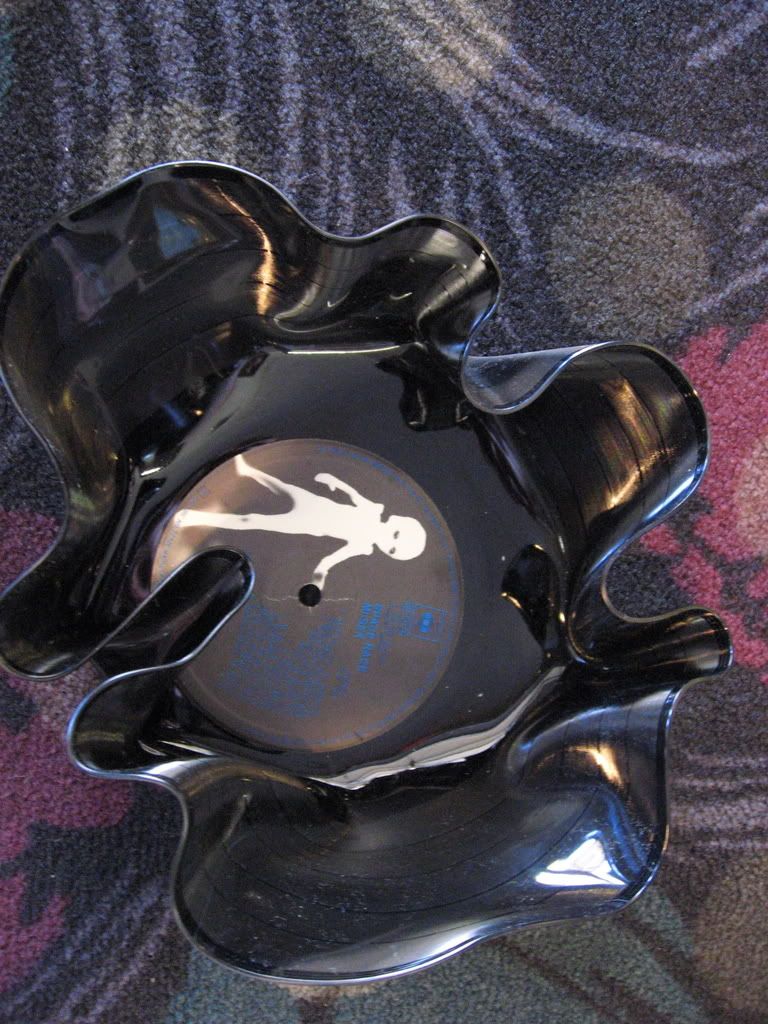 AND VEGEMITE...HAHA...it makes me do this face....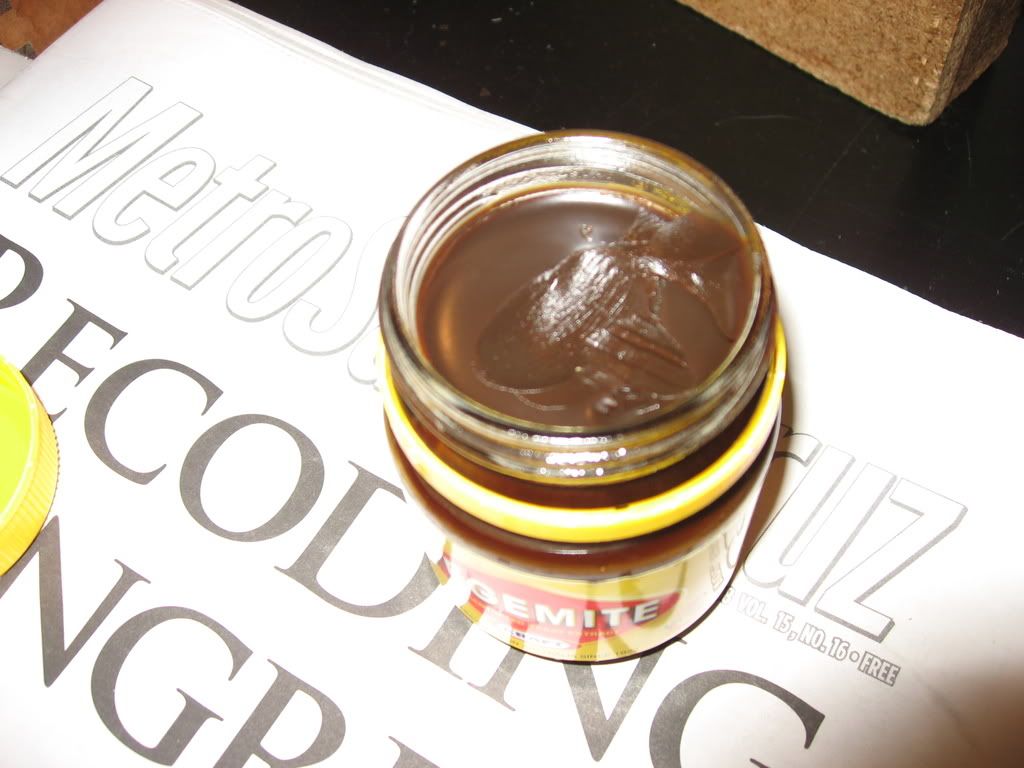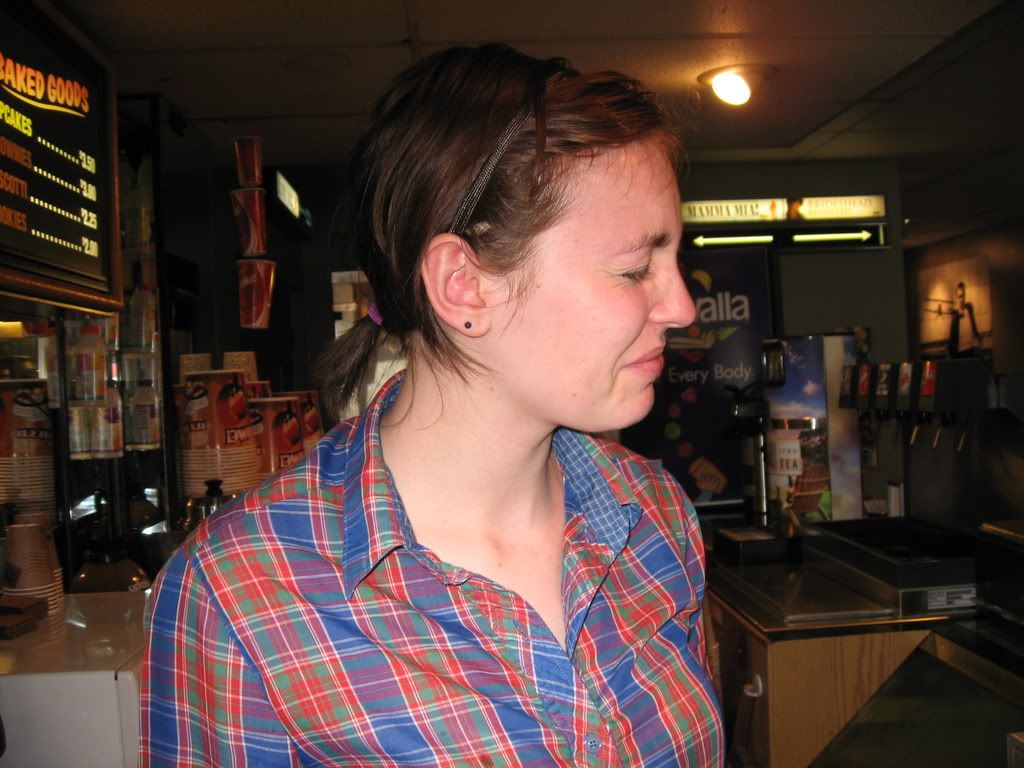 THANK YOU SOOOO MUCH MONKEY_GIRL, YOU ROCK MY WORLD!!!!