I really wasn't sure where to put this, but I'm preeeetty stoked about it. My BFF/platonic girlfriend Hana and I were driving somewhere when what should we see along the side of the road but a disgusting, semi-broken, abandoned toilet? After a quick examination to determine whether we would get four kinds of chlamidia by simply touching it (answer: probably), we threw it in the back of my Subaru and took it up the parking lot of her complex.
I don't really have a before picture, this is the closest I can find: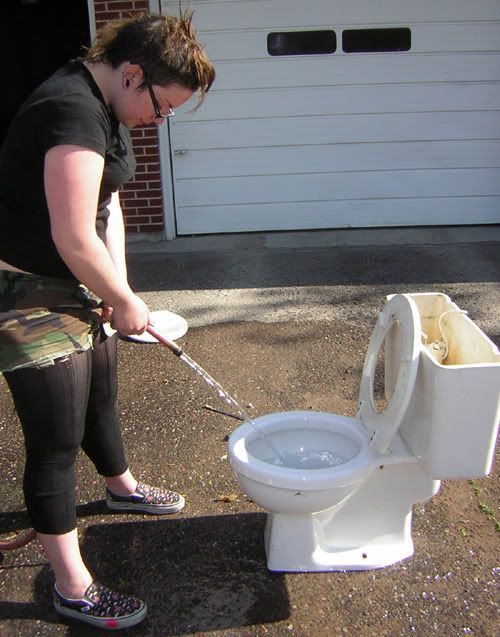 Half a gallon of bleach & far too much of some sort of caramel-like unidentified substance later, we had our toilet. But we weren't going to use it as a toilet. It was to be much, much more than that.
THE THRONE!
Spraypainted with Kryolan. I'm not sure how she attatched the zebra, I think I fell asleep or something while she did that. We probably should have repaired the cracked lid thingy, but we're lazy stoners.
Now go make your own! There are abandoned toilets out there that need love!