I've been wanting to make some decoupaged bangles for awhile, and finally I found some old wooden ones to re-purpose. I don't know if I can decide which one is my favorite. First up is my vintage comic book one...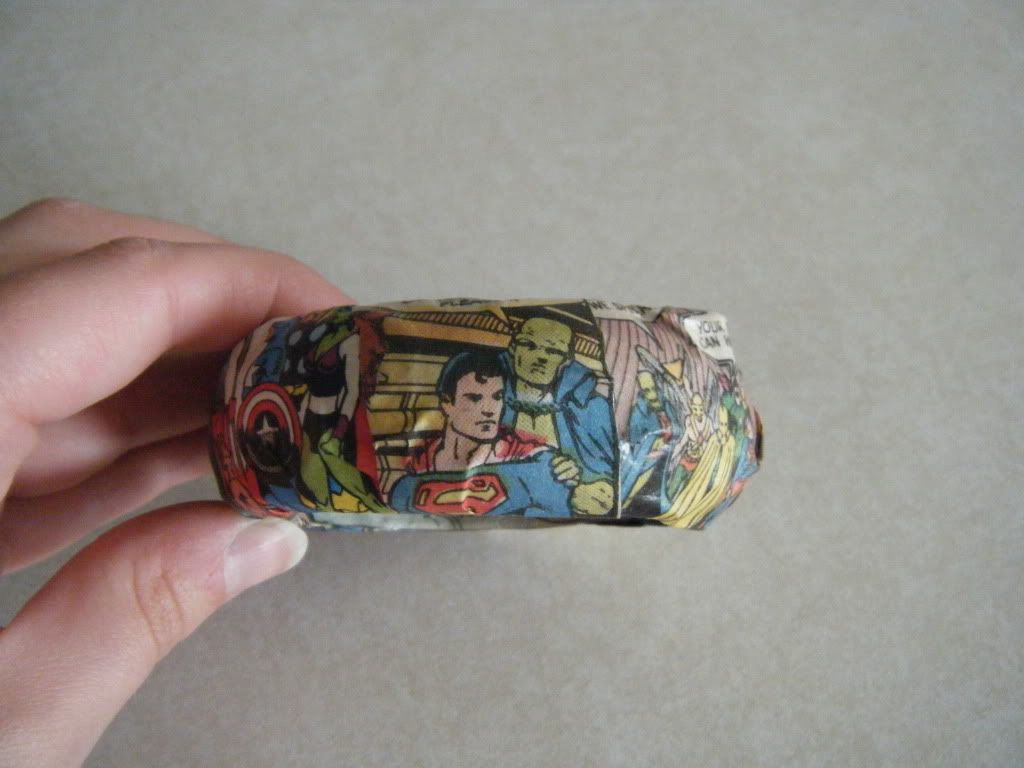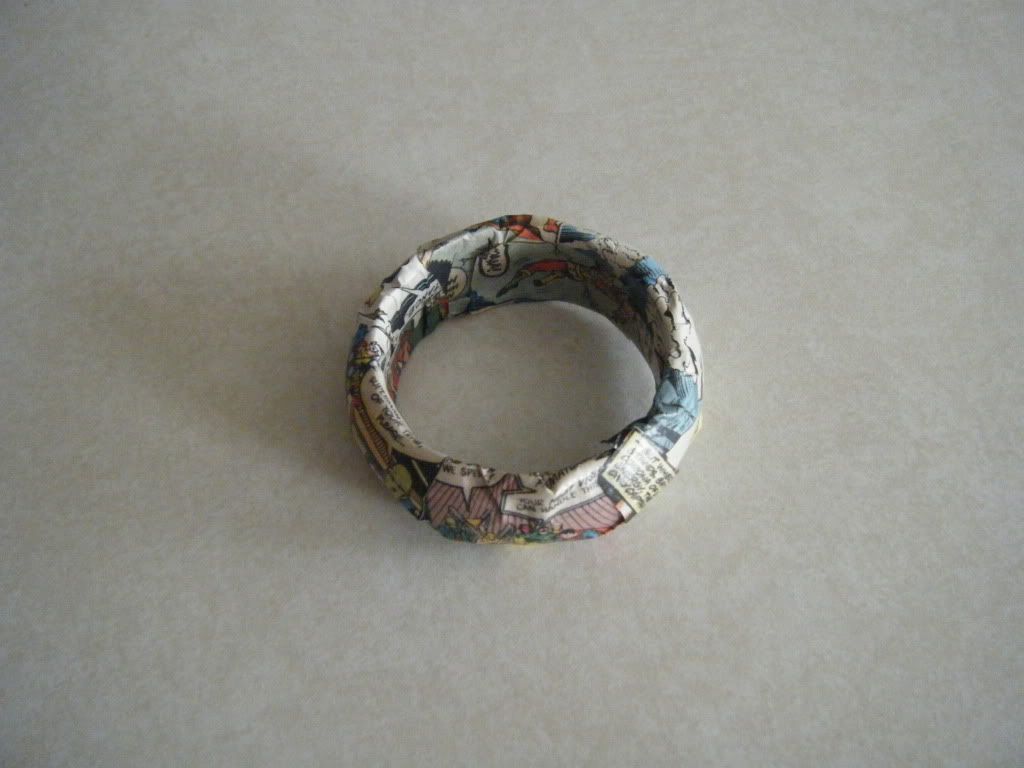 This is my favorite part of it,
Gotta love Wolverine.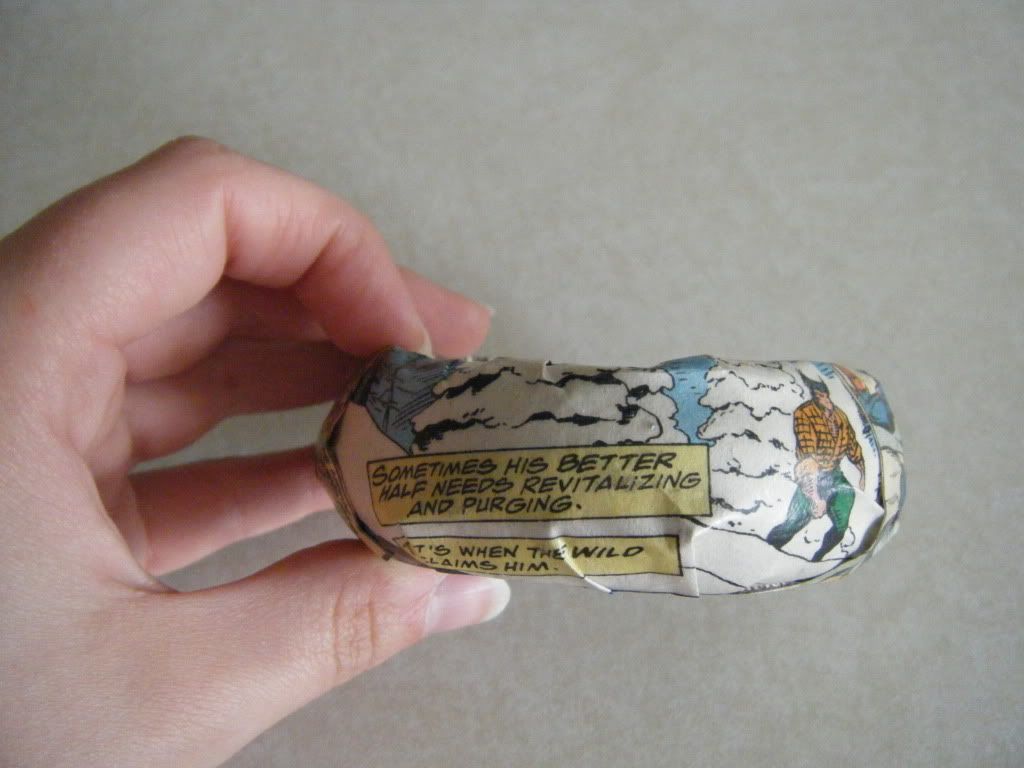 This is made from some random loose pages I have in my stash.. I think it's from when I tried to make Little Dorrit into one of those book safe things (that didn't go so well).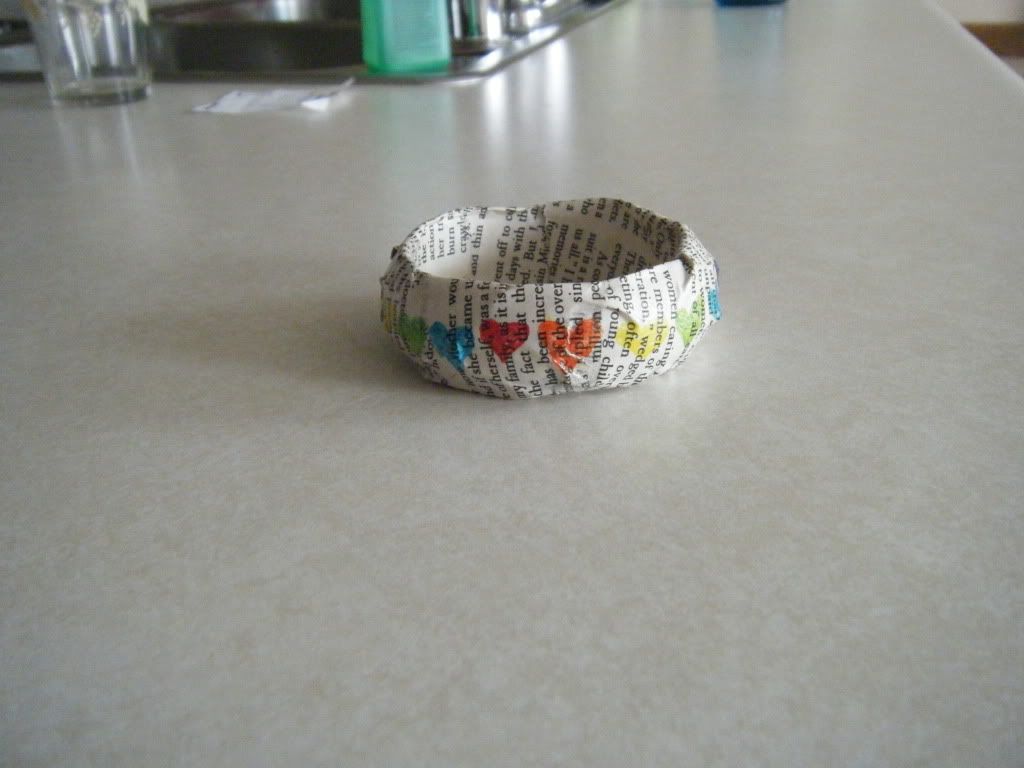 I'm so glad it's about warm enough to start baring my arms and showing off these babies!
Thanks for looking!