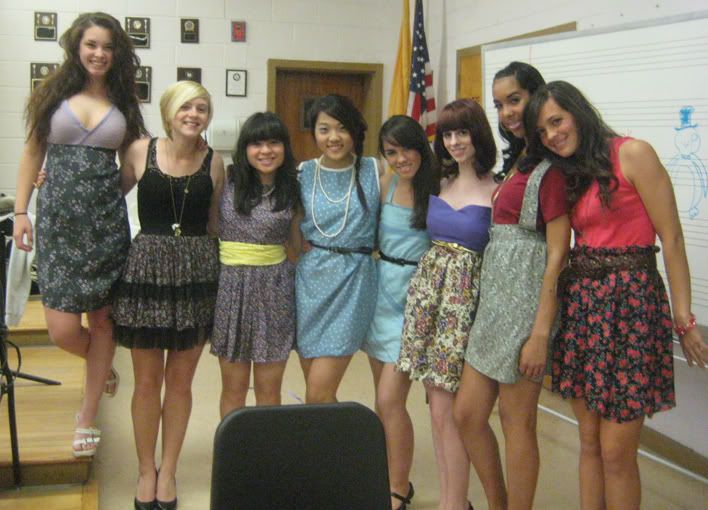 Because I'm one of the few students in my highschool that can sew, everyone knows it. When Student Gov. decided to host a fashion show as a fundraising event, I had no choice. I was so excited! Until I found out we had two weeks to make 8 outfits. I picked 8 of my friends who wanted to be models and got their measurements and asked for $10 from each of them. Because that's really not enough money to buy all new fabric, 5 of the outfits are reconstructed.
The picture above is me (the short-haired blond) and seven of my models. ( The 8th model was busy because she was another designer's model as well. )
All the dresses were made without patterns or a dressform, I just tried to draft them as I went ;)I tried to get pictures of everyone but it was so hectic that I missed a few. I have pictures of all of the dresses lying flat but I figured they wouldn't be very interesting. If anyone's curious and wants them, just let me know!
On to the picures!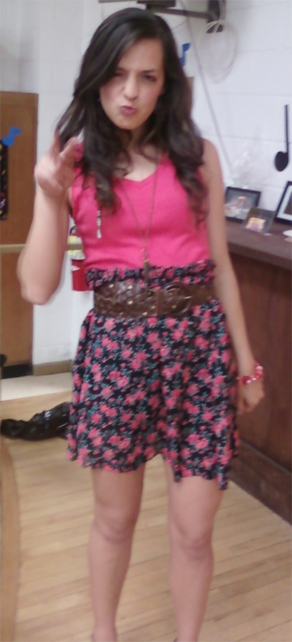 This was made from an xxl t shirt and long matronly dress. She likes to make faces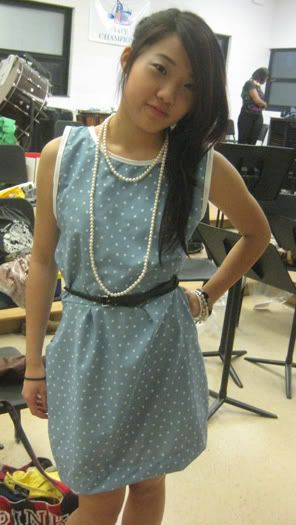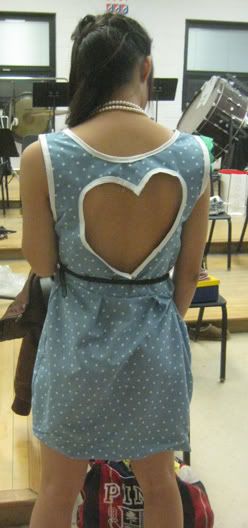 I'm really, really proud of this dress. I made it from scratch. I think I saw something like the heart cutout on here before, but I couldn't find it when I looked. I'll give credit if someone can find the link please!
EDIT: Here's the link! [url]https://www.craftster.org/forum/index.php?topic=285224.msg3230564#msg3230564/url]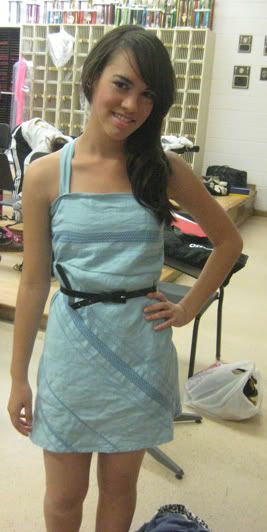 This was made from another thrift store dress, the straps in the back are cool, I wish I could've gotten a picture.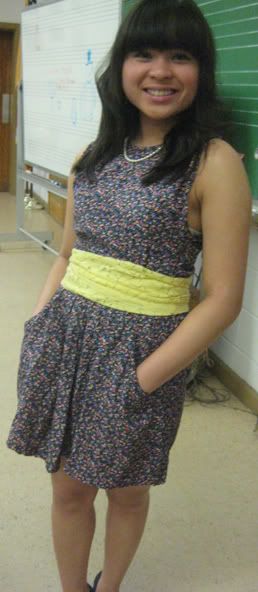 I LOVE this dress! The lace middle part was a remnant and the dress this awesome prairie 70s dress.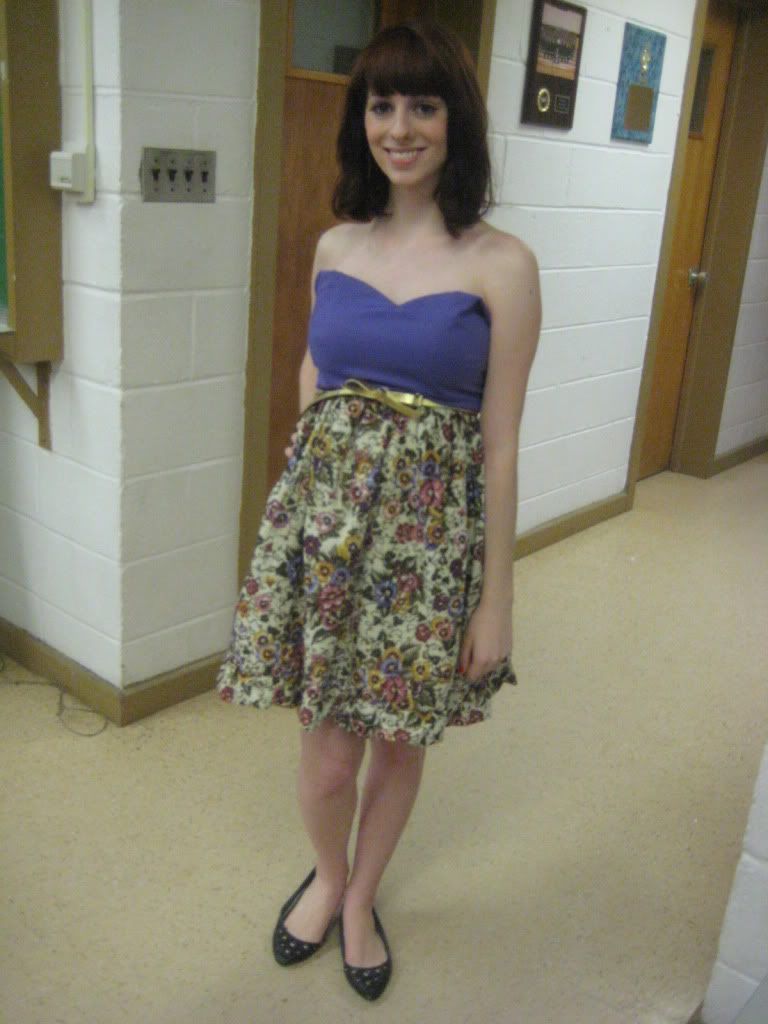 This is my best friend (who slouches
) The fabric was from scratch here.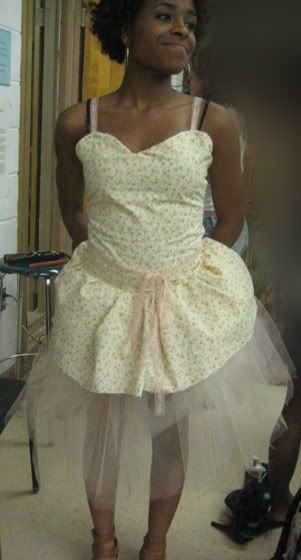 The back isn't pulled down on this, but you got the idea
This was also from scratch. I had to blur part because we accidentally got a girl changing in the back.
Here's another picture with me and some of my models. If you have any questions or want more pictures just let me know! It was so stressful but everything came together in the end and I had a really good time! I learned a lot!