This is from a smoke free home, but we do have a cat and a dog.
ETA this part!
Claims Allowed: 1
Claims made so far: 1
Sendouts Not Sent:0
Sendouts Sent:0
Sendouts in Transit:0
Sendouts Received:0
This box is worth 1 claim.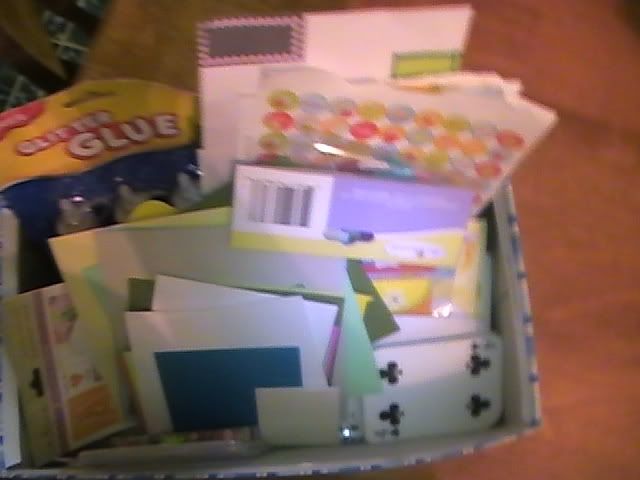 (I know, these pictures are horribly blurry, ugh!)
It's full of scrapbooking supplies. There is a 3 pack of glitter glue (red, gold and silver) a package of multi colored eyelets and brads, 30 playing cards (I realize this is short of a full deck. That's how I roll. lol.) , a bunch of cardstock squares of different sizes, some library-book styled envelopes that are pretty small, 5 pages of different stickers with just a few missing on each page, and there may be more by the time I send this out.
Next we have some sewing patterns. I really don't know how to price these though. 1/4 of a claim per pattern? Does that sound fair to you guys? If not, please let me know.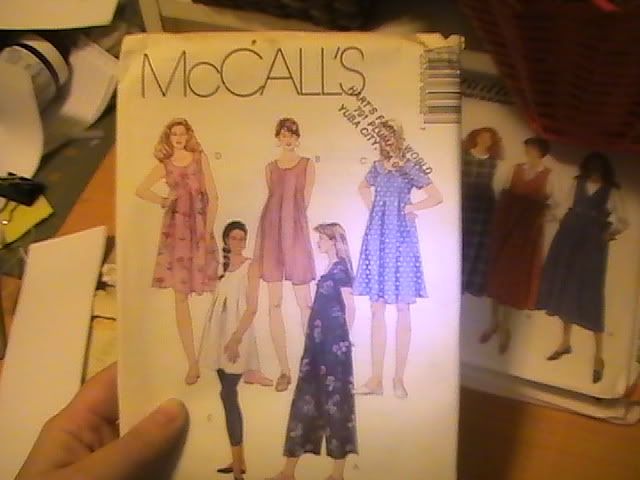 McCALL'S 8065, Size B, 8, 10, 12 - maternity jumpsuit, romper, dress and top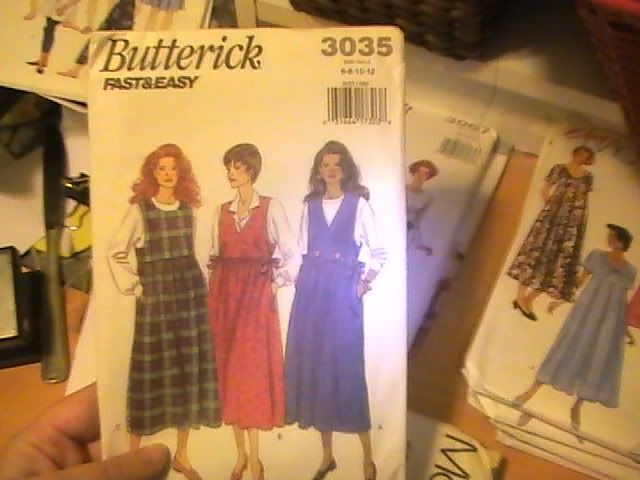 Butterick 3035 - sizes 6,8,10,12 - maternity jumper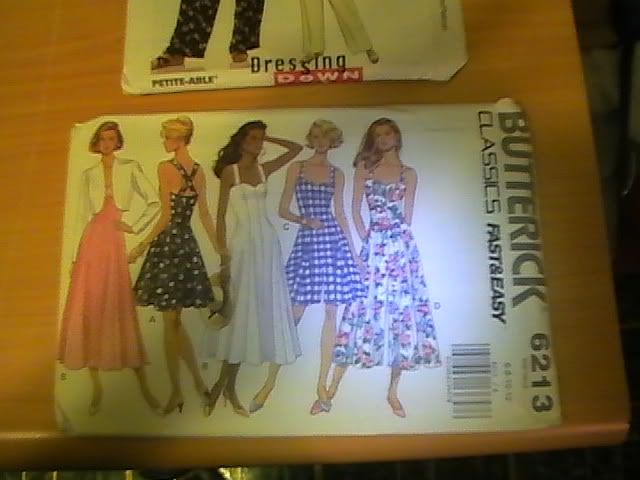 Butterick 6213 - size 6,8,10,12 - misses' jacket, dress and culotte dress
McCALL'S 8061, size 12,14 - Misses' top, skirt and pants
McCALL'S 7200. size 10, bust 32 1/2, U.K. size E - misses' maternity jacket, dress or top and pants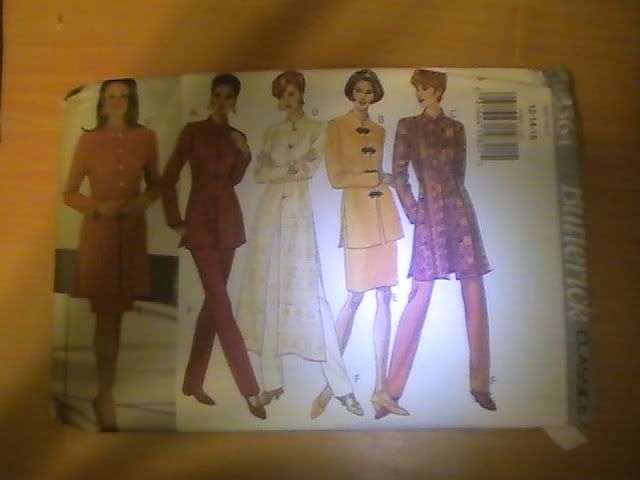 butterick 3564 size 12,14,16 - misses' tunic, skirt and pants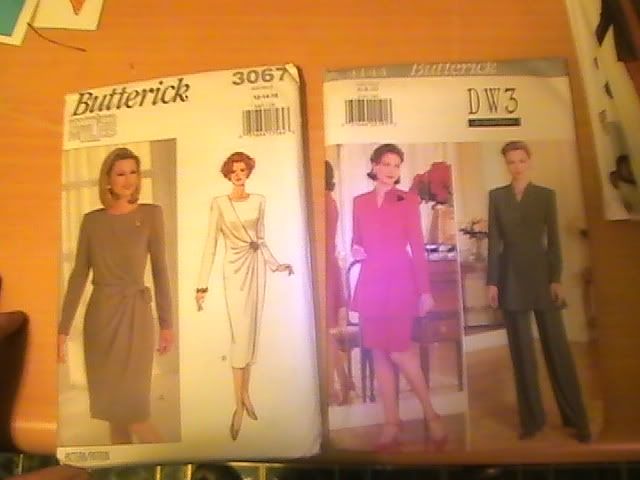 butterick 3067 = size 12,14,16 - misses' dress
2nd Picture - Butterick 4144, size 6-8-10, misses' top, skirt and pants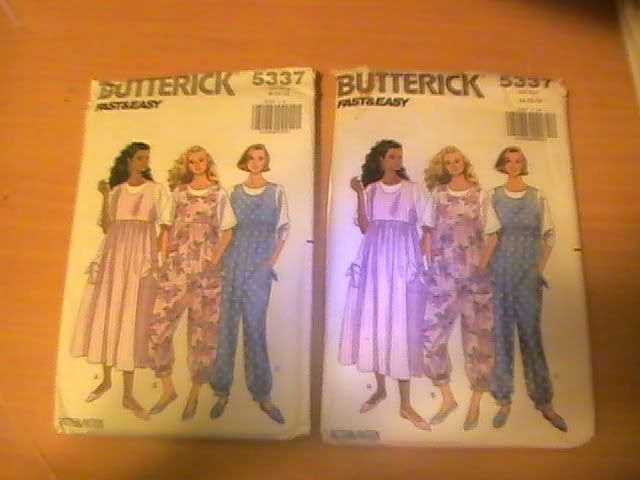 Butterick 5337, size 8, 10, 12, AND ALSO 14,16,18 - these are two separate pattern envelopes that you can get for the same 1/4 claim - Misses' Misses' petite maternity jumper and jumpsuit.
Claim by the name and pattern number, or just describe it to me if that's easier for ya.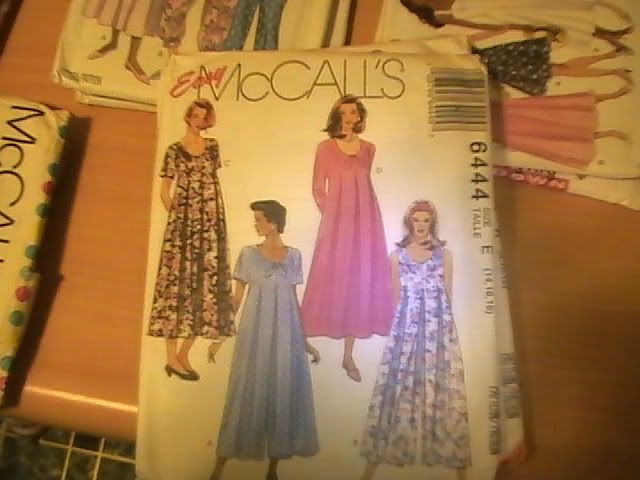 McCall's 6444 Size B, 8, 10, 12, AND Size E, 14, 16, 18 (again, two for one) - maternity jumpsuit and dress.
And now the Rice Krispy Treats notebook...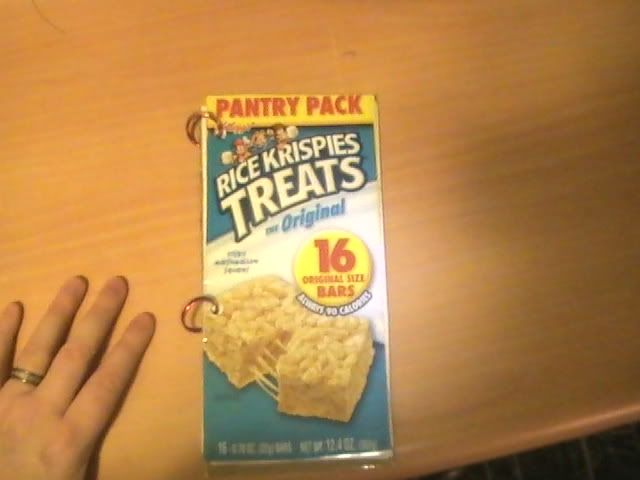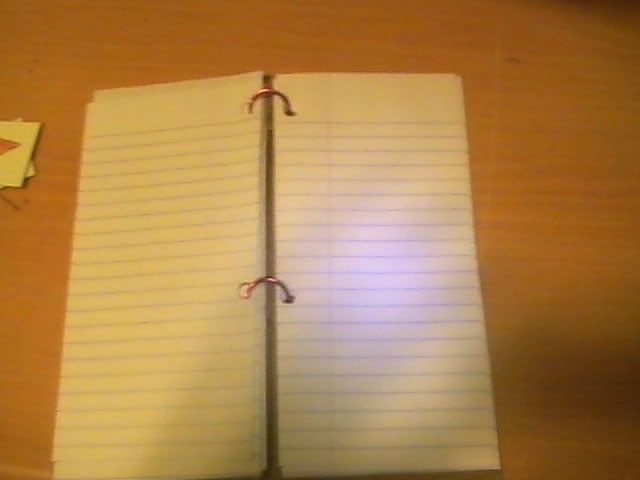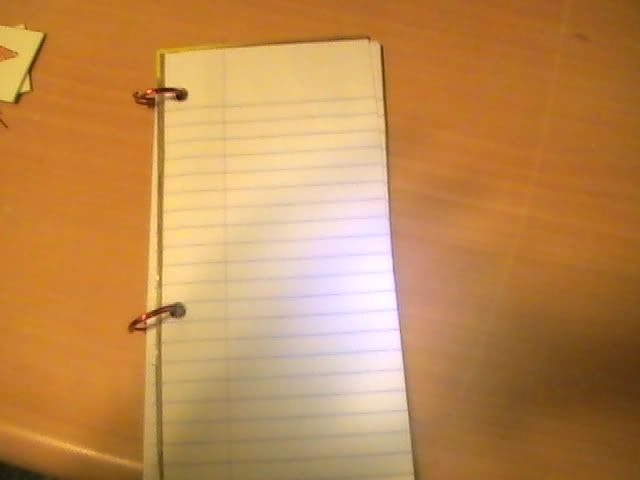 It's made out of a recycled box, key rings from my stash, and chopped up paper I have been trying to use up. There are about 50 sheets in it, most are lined, a few are blank. I laminated the covers so the notebook should be sturdy.
And now we come to the Jolly Ranchers pouch! It's worth 1/2 a claim.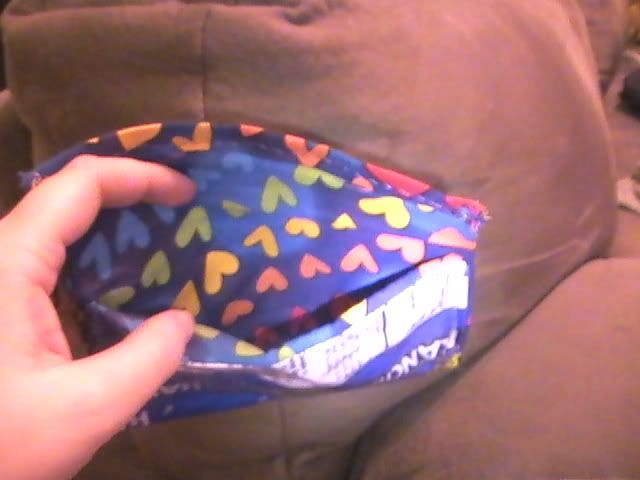 There aren't any zippers or buttons on it. I keep it closed with an earring. It smells really good, I hope it still does by the time it gets to you!
Also, I have tons and tons of fabric scraps. I can put a surprise goody bag together if anyone is interested in that for 1/4 claim.
I'm sorry for the blurriness of these pics, my camera was being stubborn and I couldn't figure it out!
If you want any more details or pictures, or think anything is too expensive, or just have questions, feel free to PM me.