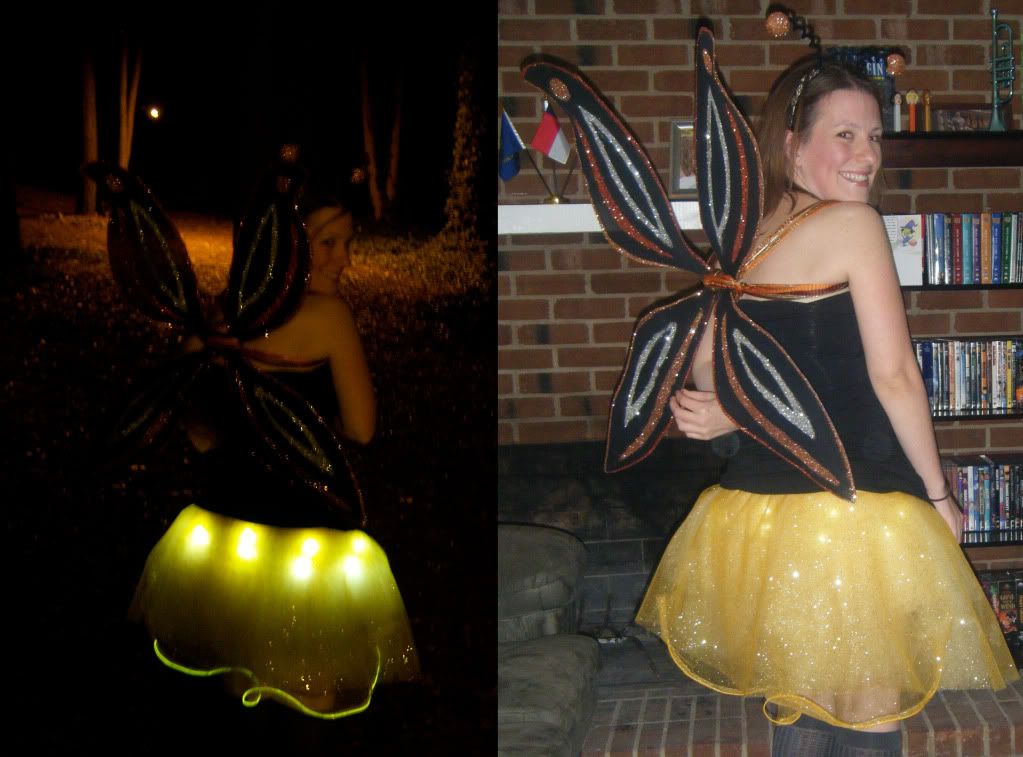 I think I finally made a costume I love more than when I was Rainbow Brite. I definitely like it way more than last years dinosaur. I mean, how can you be sad when your butt glows!?
I made the wings, inspired by the Threadbanger video using pantyhose and coat hangers. The yellow glowing firefly butt is made of lots and lots of yellow tulle, some cheap yellow taffeta stuff, and an outer layer of a thicker yellow tulle that was glittery. I was glowing via some battery powered LED Christmas lights and 3 feet of electroluminescent wire. The EL wire was set to flash (I wish I had a video!) so the hem of the skirt really did blink like a firefly! The antennae is pipe cleaners, a headband, and foam balls that I covered in glitter.
My friends who threw the party are probably going to hate me forever, because I left glitter everywhere I went. Especially because my huge wings kept bumping into walls and doorways. Oops!