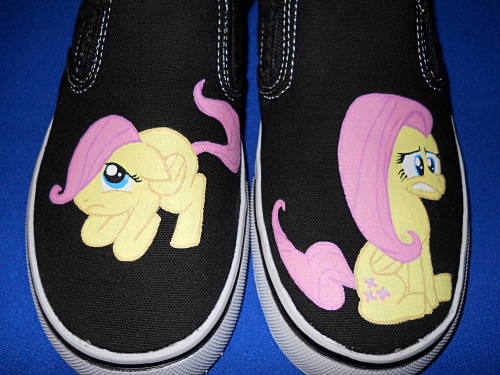 I've been on a wicked MLP kick lately and just had to craft something pony related.
So I picked up some men's canvas shoes from Walmart and got down to work.
The colors are much more vibrant in person and gosh they're cute.
On the right shoe is an overwhelmed Fluttershy from the Staremaster episode.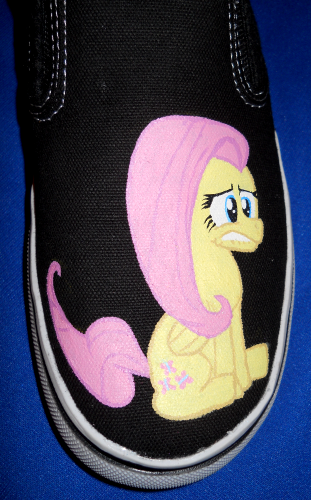 On the left is a shy little Fluttershy filly from the Cutiemark Chronicles episode.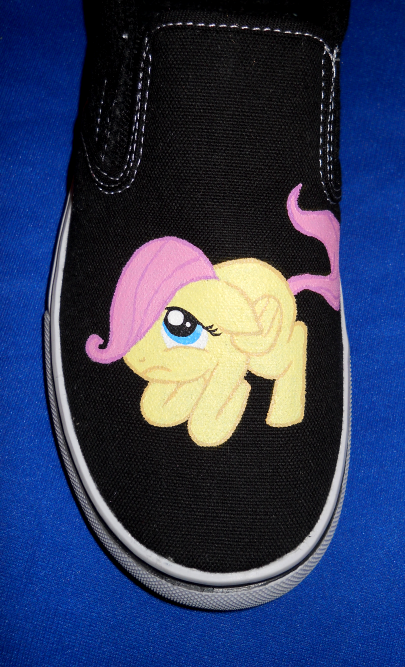 And on the back of both shoes is Fluttershy's cutie mark.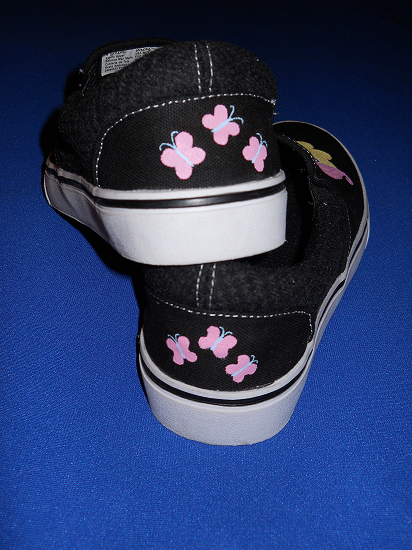 I worked on these for two days straight, although I could have probably done them in one day if I started early enough.
My hand really hurt from clutching that paintbrush for so long though, phew.
It was so difficult painting Fluttershy looking so upset, but she's just so cute! If these were in my size I would be sorely tempted to keep them.
I really want to do more but I'm waiting to see if these will sell or people have interest in buying them before I decide to do more. I have so many ideas and I'm so excited, haha! I'm hoping that as I do more I'll be able to do more detailed shoes and include backgrounds.
Anyways, here's one more shot of the shoes.