I received yesterday! And let me tell you, my new bag is wonderful
Onto the (blurryish) pics!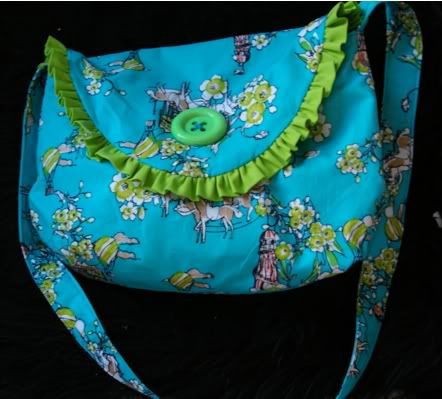 This is the bag. Don't you just love that fabric? It's a lot brighter in real life too, the next photo is a bit more accurate colour-wise. Funnily enough, both me and my partner chose very similar colour-schemes.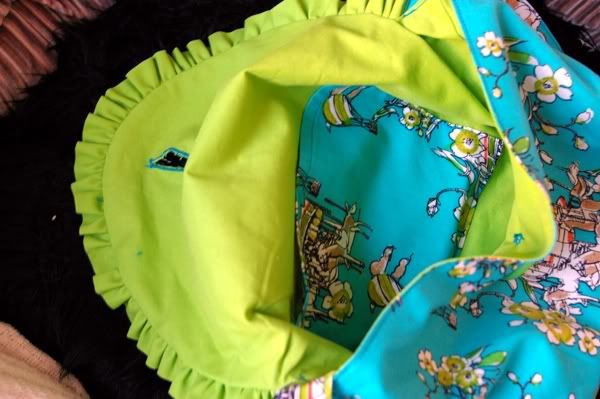 I thought the inside deserved a picture too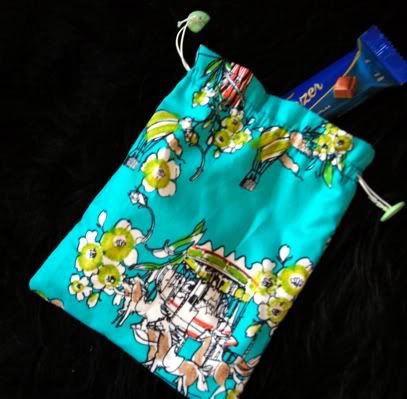 This is a handy pouch to keep things in. You may notice the bar of chocolate lurking in there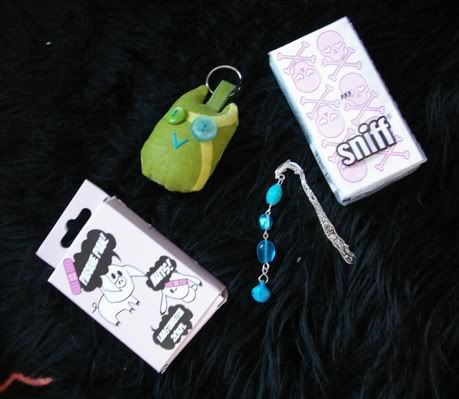 Here is a keyring (going straight on my keys in Germany), a bookmark, some rather awesome tissues (I get through a lot!) and the cutest plasters ever
Last but certainly not least, a ball of gorgeous wool
I think I might try felting with it since it's supposed to felt well
I've always wanted to try.
I loved everything and pretty hate machine was a wonderful partner. I very much enjoyed my first swap and looking at all the photos in this gallery!
(Oops just realised I forgot to take an action shot to show you all the size. I'll try to do that and edit it in once I'm out of my pjs)