okay, here are the goodies that I got from Goldfishgirl. Everything is so great.
The box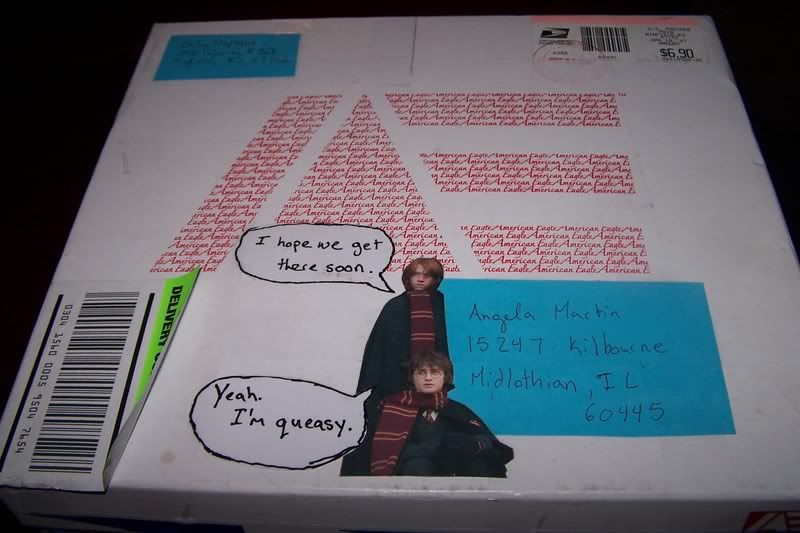 top of box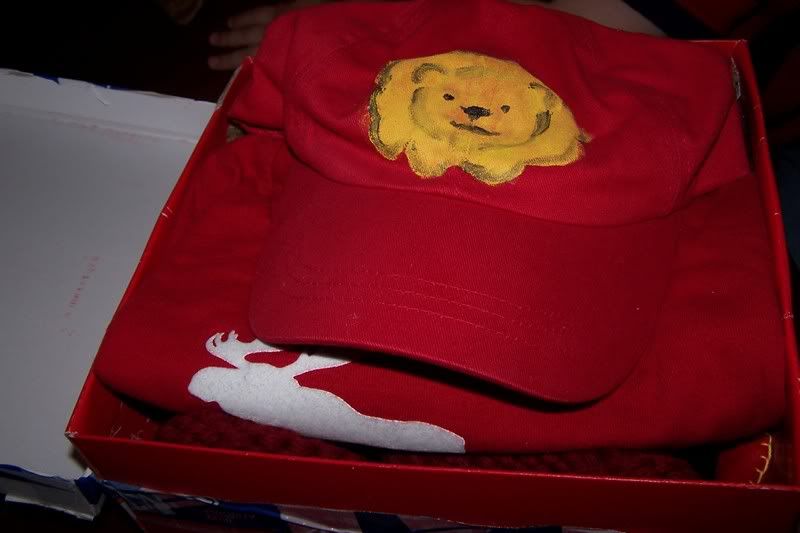 Patronus T-shirt action shot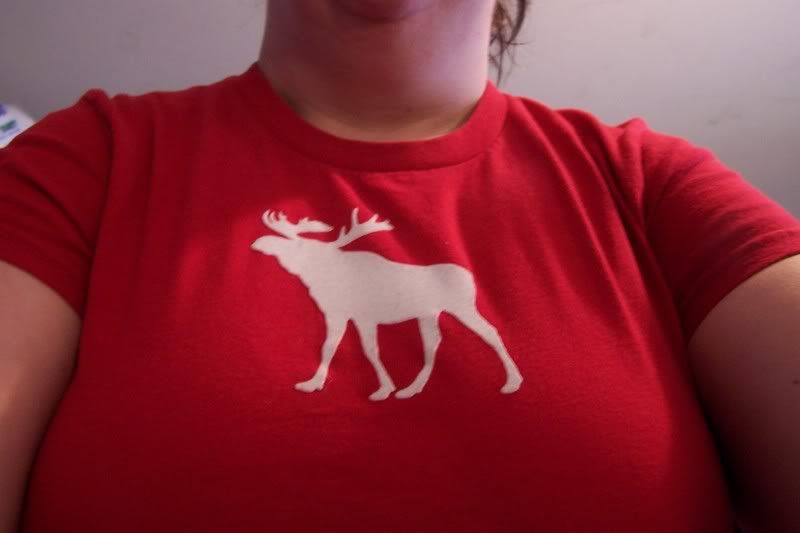 another shot of shirt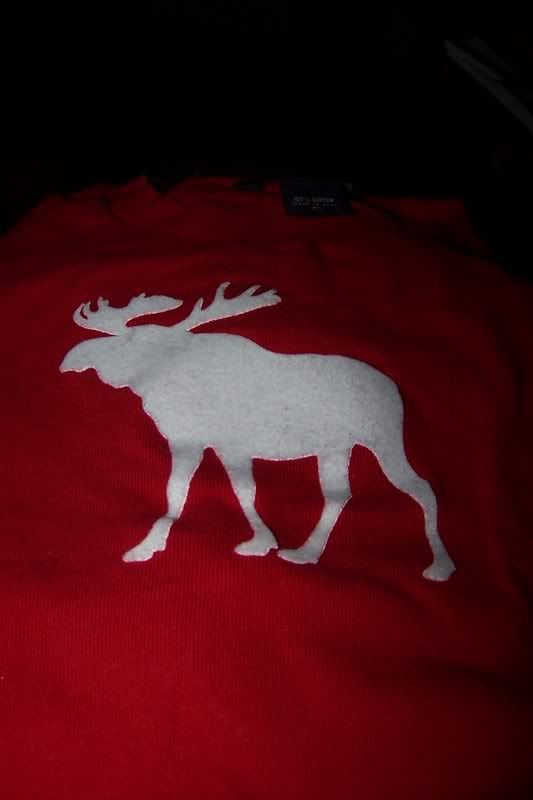 My cute cousin Ian wearing my new knit hat (we are watching Sorcerer's Stone in the background)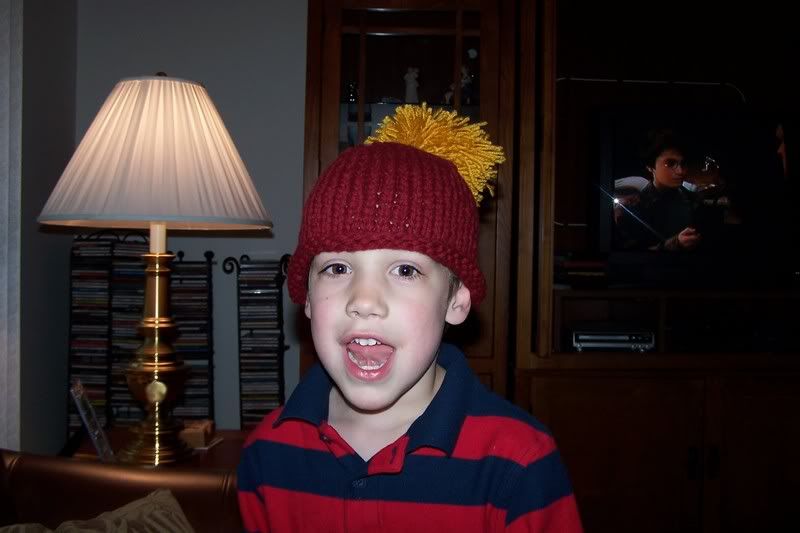 side view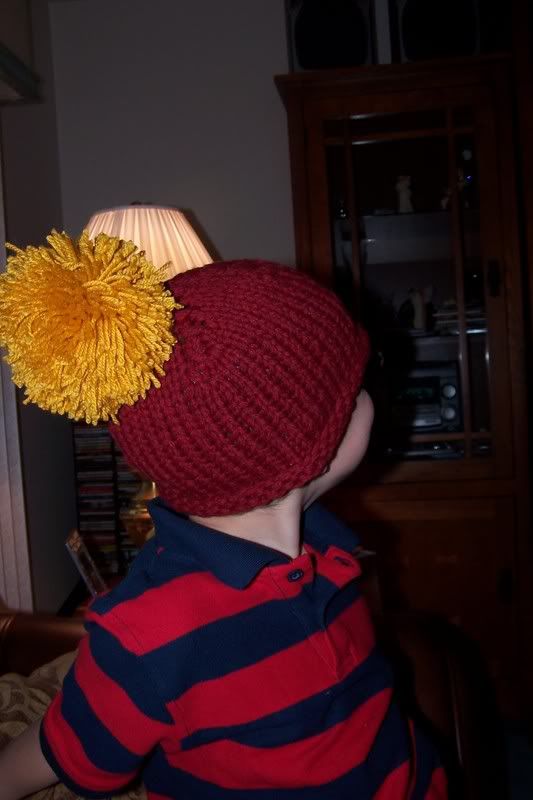 Tom Riddle diary and owl pin (so cute)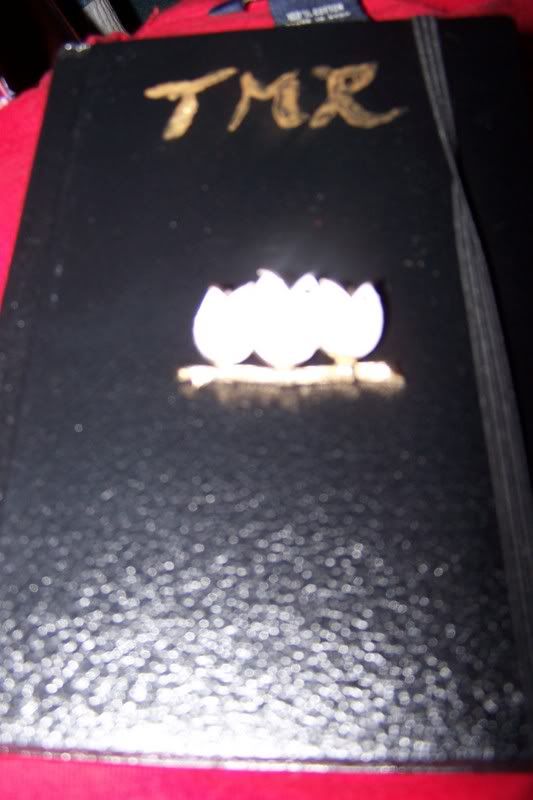 more stuff, tea and tea bags, book holder opener, sealing wax and a star seal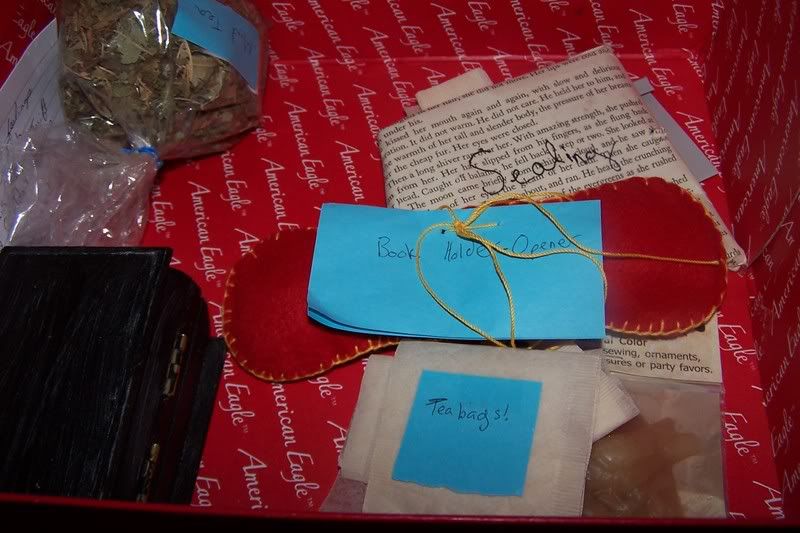 Treasure chest
inside chest-with bits for scrapbooking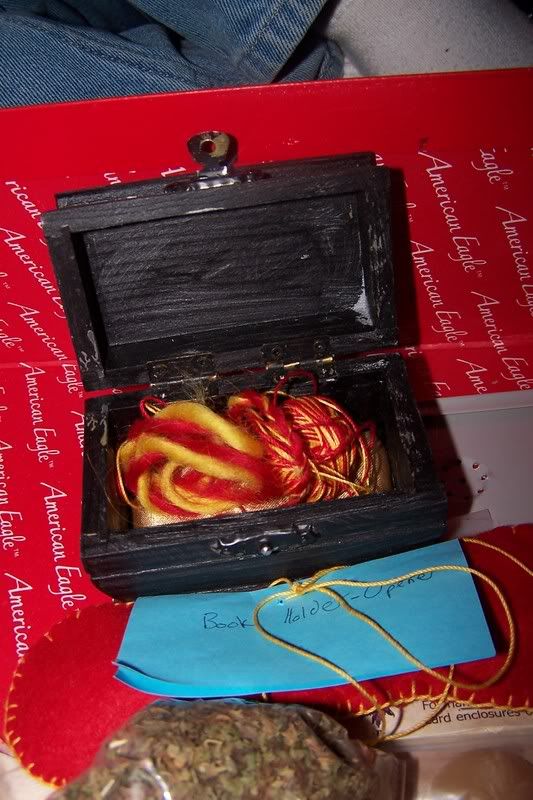 Ian wearing my new Gryffindor Hat
a cool embroidery owl kit, this is super neat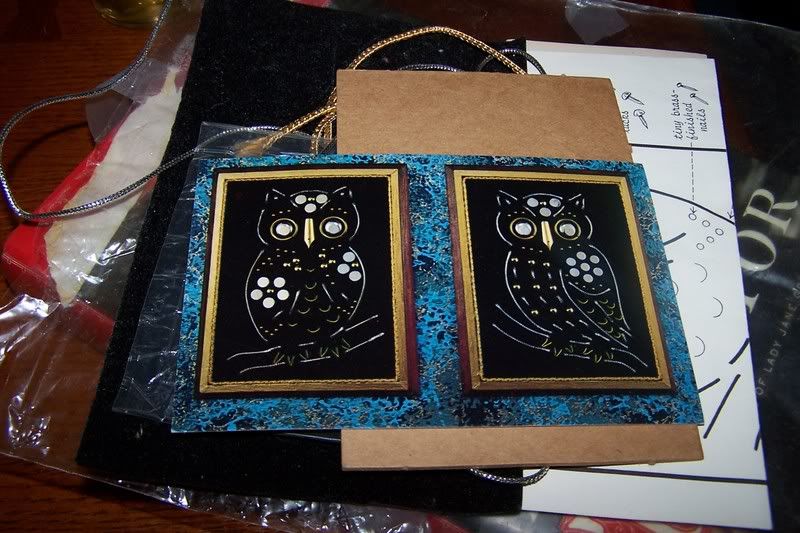 I do not think I got a picture of the wax and embroidery thread.
Thanks so much Goldfishgirl! I love everything.