These swans were inspired by a pair I saw in an antique shop. I took a photo of the antique ones on my mobile phone but didnít use them as reference when I was making them in my pottery class (forgot to bring phone with me) so they have turned out in more of my own style than if I had looked at the photo.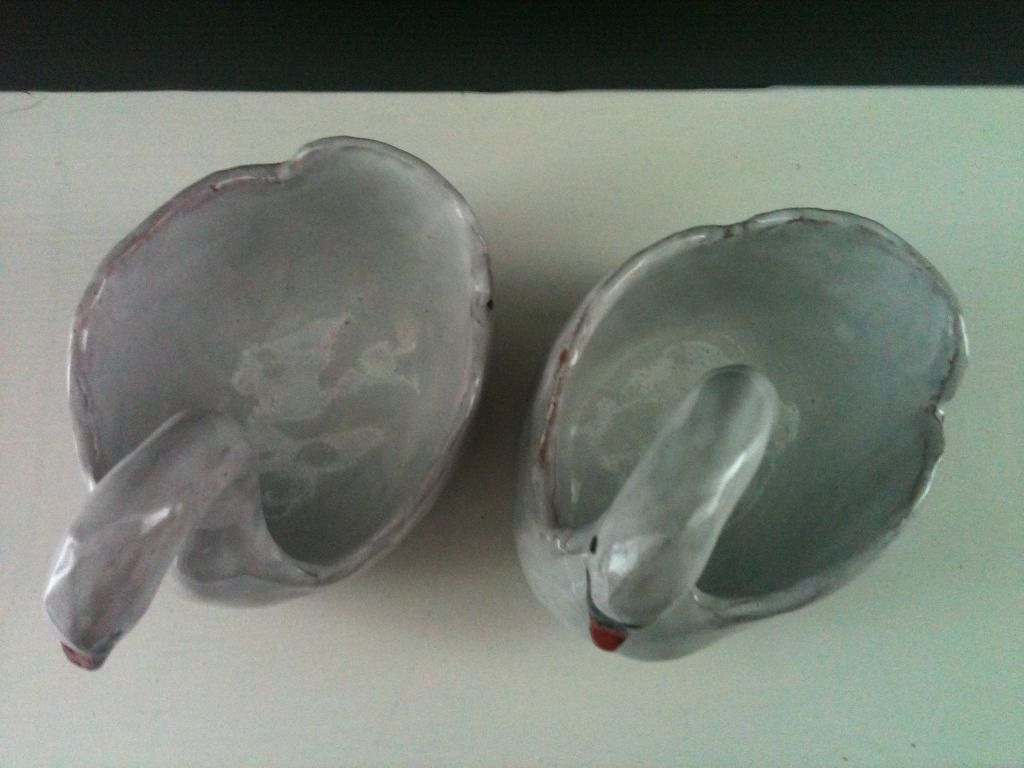 They started out as pinch pots and are all made in one piece from earthenware clay. After the first firing I dipped them in white and used underglaze paints for the details before glazing. I havenít tried them out with tealight candles in yet but that is my main idea for their use, in the darker months at least. A lady in my class suggested growing little plants in them or mini flower arrangements (I canít quite remember which).
The orginals: not the best photo, taken on a phone and stretching over chairs in front.